Custom Shop | June 5, 2023
Custom Shop Experts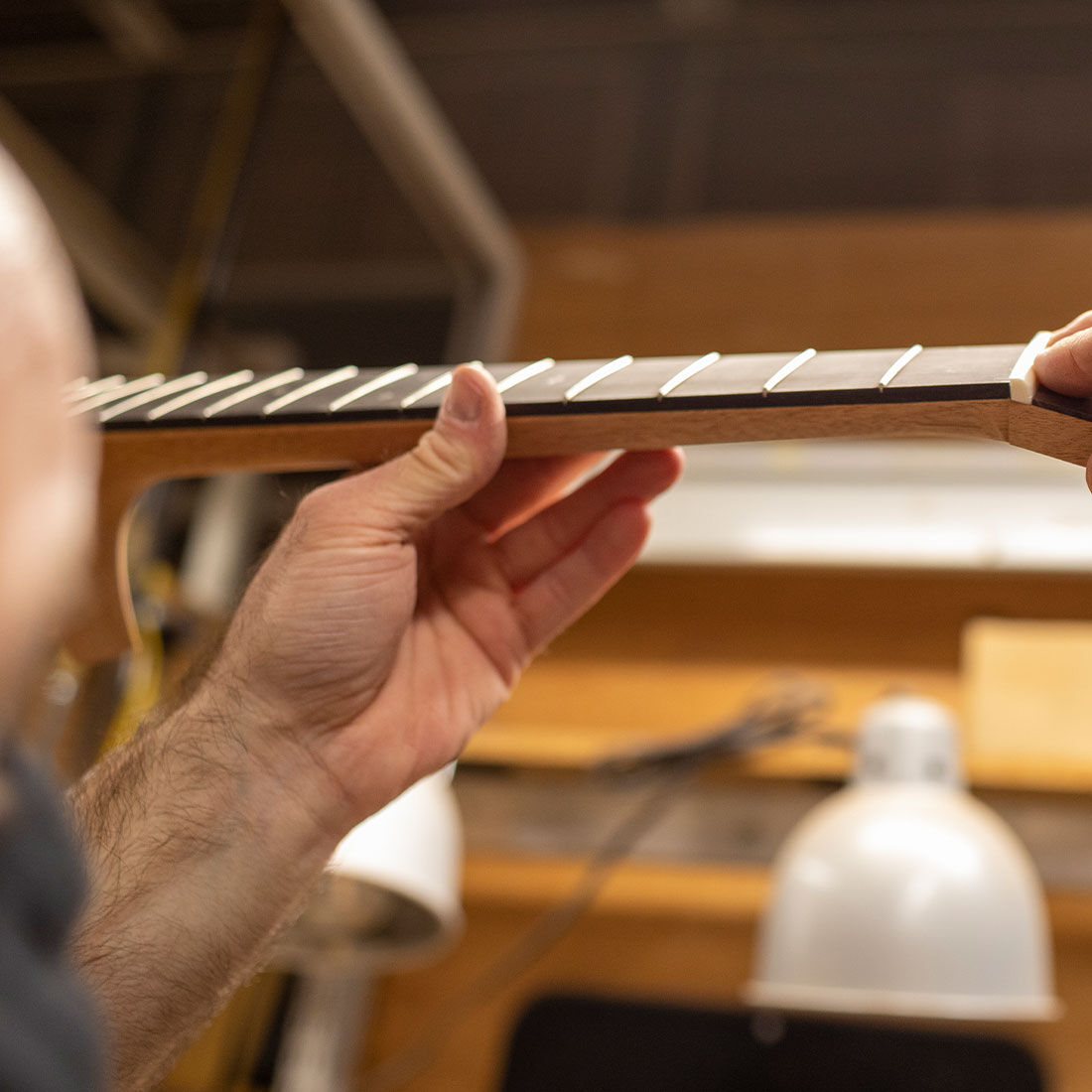 Hey fellow music lovers! Have you heard about Martin's Custom Shop Expert Models? If not, we're here to give you the scoop.
In 2021, Martin introduced the Custom Shop Expert Program. Why? Because we wanted to provide you with a choice of select Martin authorized dealers who specialize in designing custom Martin guitars and give you access to Authentic Series Custom Shop options that were previously not available. In addition, the Martin Custom Shop developed three pre-built custom models that are only available through a Custom Shop Expert Dealer.
To learn more about the Custom Shop Expert Program and all that they have to offer you, check out this article in the Martin Journal of Acoustic Guitars.
Now, let's take a look at these incredible pre-built custom models!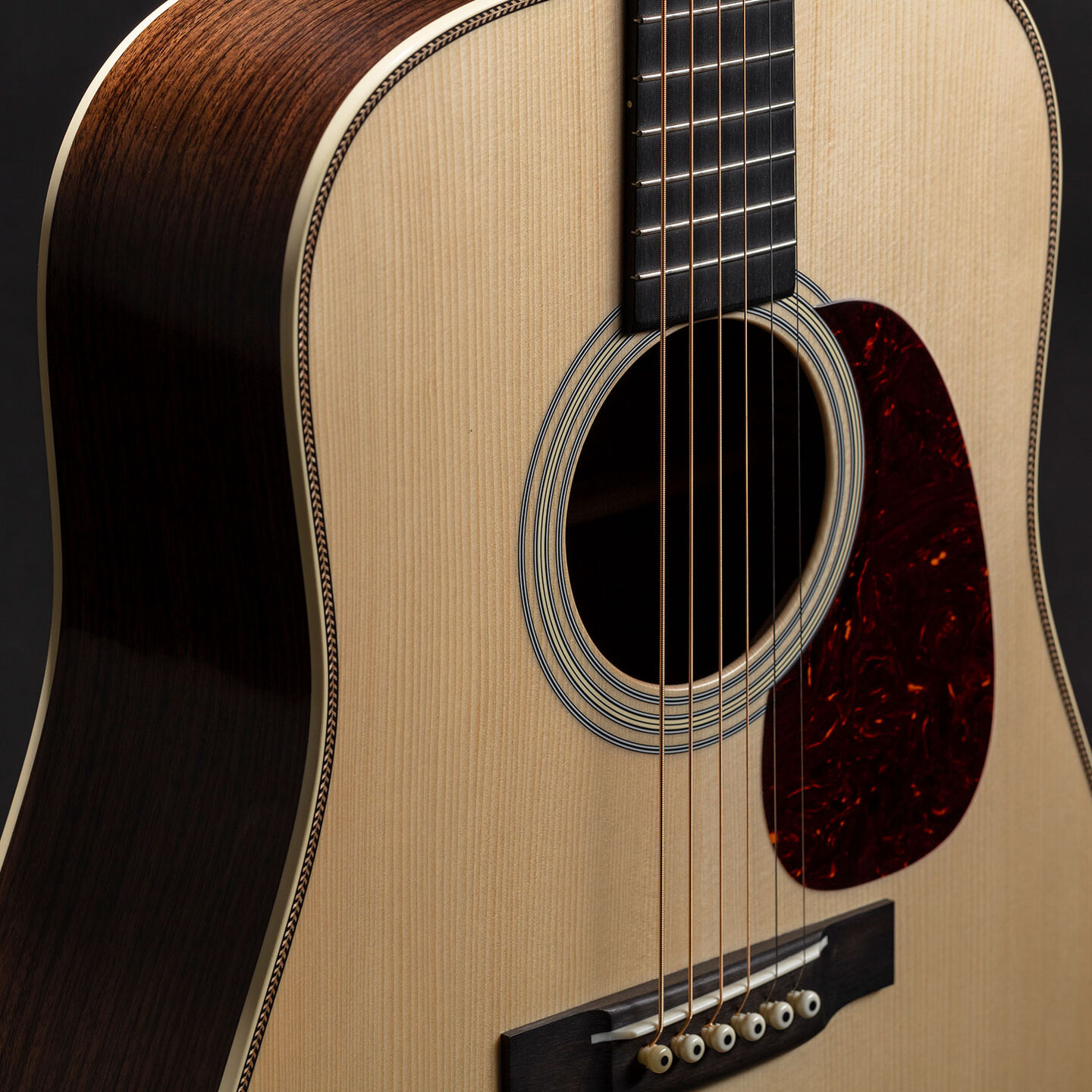 Custom Shop 000-28 Authentic 1937 Stage 1 Aging
The Custom Shop D-28 1937 & Custom Shop 000-28 1937
The first two models that Martin designed for the Custom Expert Dealers unite the most desirable features of vintage Martins with the modern convenience of an adjustable truss rod. The robust and sonorous Custom Shop D-28 1937 and the svelte and balanced Custom Shop 000-28 1937. The best part? They have been priced significantly lower than the 1937 vintage Martin replicas in Martin's Authentic Series.
The Custom Shop D-28 1937 and 000-28 1937 models reward players with the sonic superiority of Martin's Authentic Series and the everyday practicality of a workhorse guitar. They sport time-tested features like Authentic bracing, hide glue and cloth strip construction, and an adjustable truss rod which gives enthusiasts the day-in, day-out reliability of an instrument that travels well AND responds to seasonal adjustments as it matures.
Visually, these models take advantage of Martin's proprietary Vintage Low Gloss process with a selection of craft-quality finishes. You can choose a natural spruce top or you can choose an Ambertone burst top. Either choice can be enhanced by Martin's incredible Stage 1 Aging option.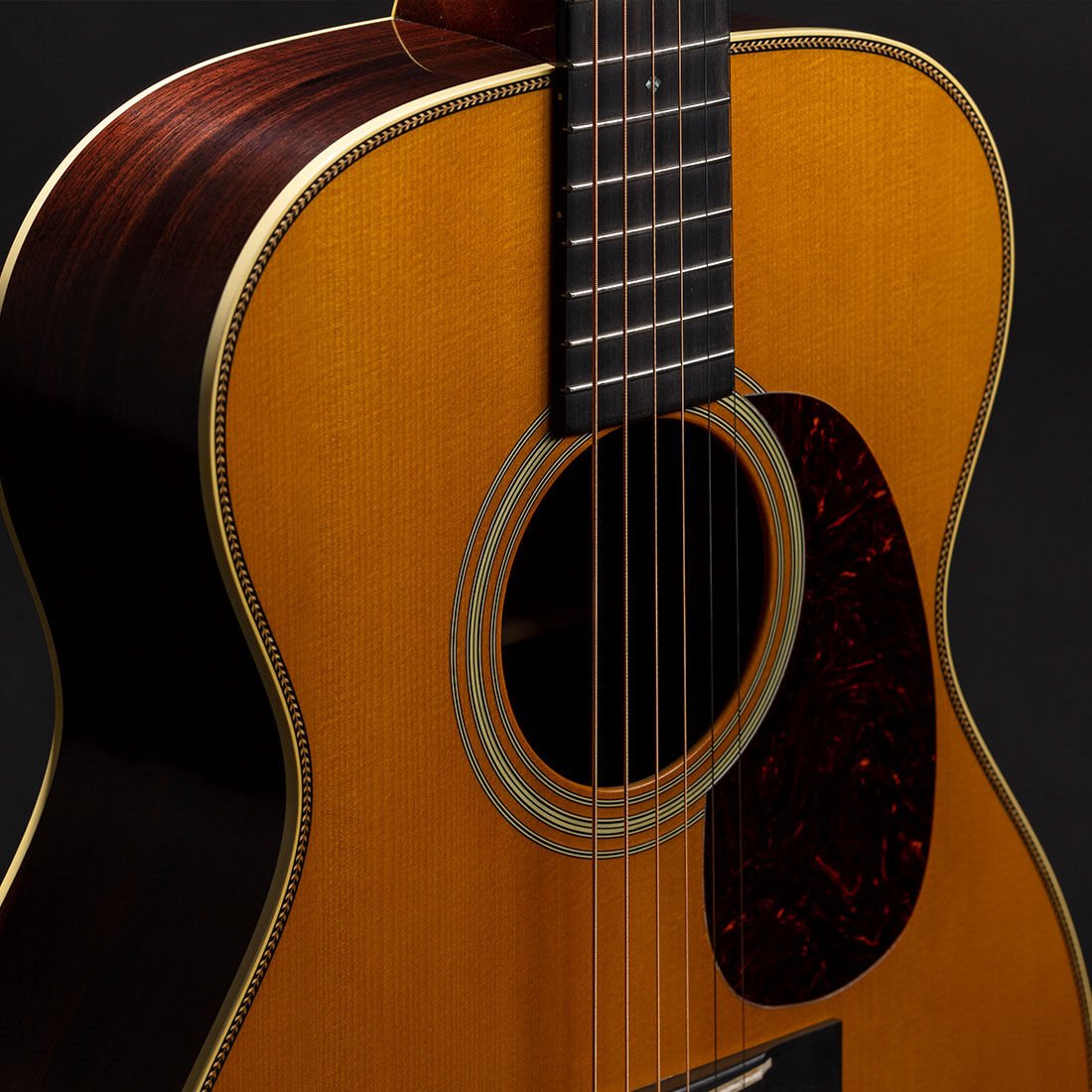 What is Stage 1 Aging, You Ask?
The Stage 1 Aging process transforms the entire instrument with a thin finish of Vintage Low Gloss lacquer that is subtly distressed with micro-cracks and light crazing, combined with an aging toner that adds a lovely patina to the solid Adirondack spruce top. It gives a brand-new guitar the appearance of a pre-war Martin that has been preserved in near mint condition, without the dings, dents, and scars of a more-heavily played instrument that are found on the Authentic Series' Aged models. Stage 1 Aging is just one of the new options that Martin has reserved for you through one of the Custom Shop Expert dealers.
Learn more about the Custom Shop D-28 1937 here.
Learn more about the Custom Shop 000-28 1937 here.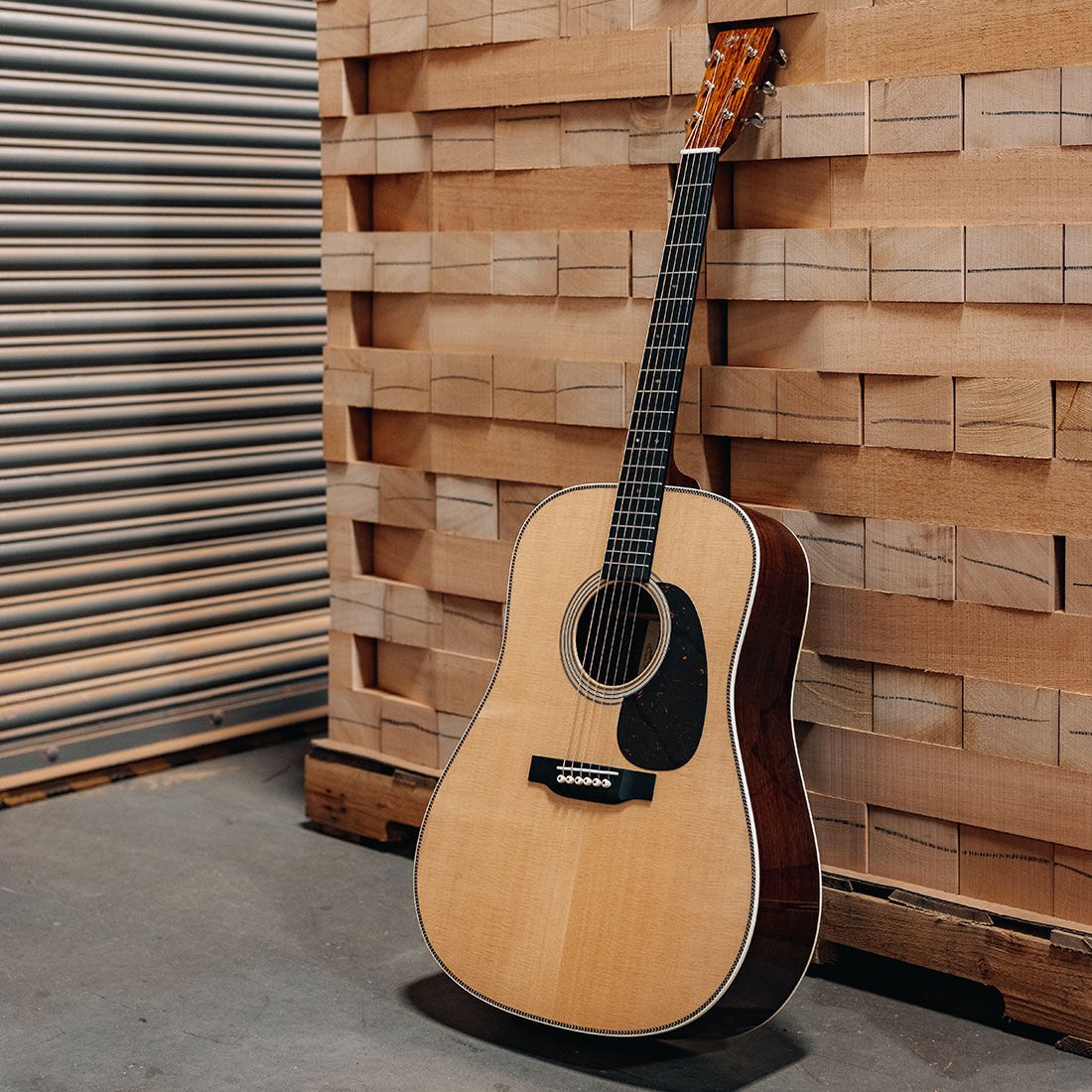 The Custom Shop Super D
While Martin has previously produced a slightly oversized instrument in the form of the D-45S Authentic 1936 inspired by an instrument from the C.F. Martin Museum Collection, this Super Dreadnought (The Super D) is now the largest body size in Martin's product line.
The Super D has an internal air volume approximately twenty percent greater than the standard Dreadnought, which effectively boosts the bass output while maintaining accurate mid and treble frequencies.
The Super D also includes a new proprietary bracing pattern to maximize tone and volume. The Super D acoustic testing revealed favorable gains of up to 12dB compared to a standard Dreadnought in a controlled environment.
The Super D can achieve an extended dynamic range with more volume and with less effort than any other instrument bearing the C.F. Martin logo.
The outward appearance is proportional and remains true to the legendary Dreadnought shape. Standard scale length and standard depth allow this special new design to be easily played by artists of all skill levels and across a multitude of music genres.
This model is available with high flame koa or Guatemalan rosewood back and sides.
Learn more about the Custom Shop Super D here.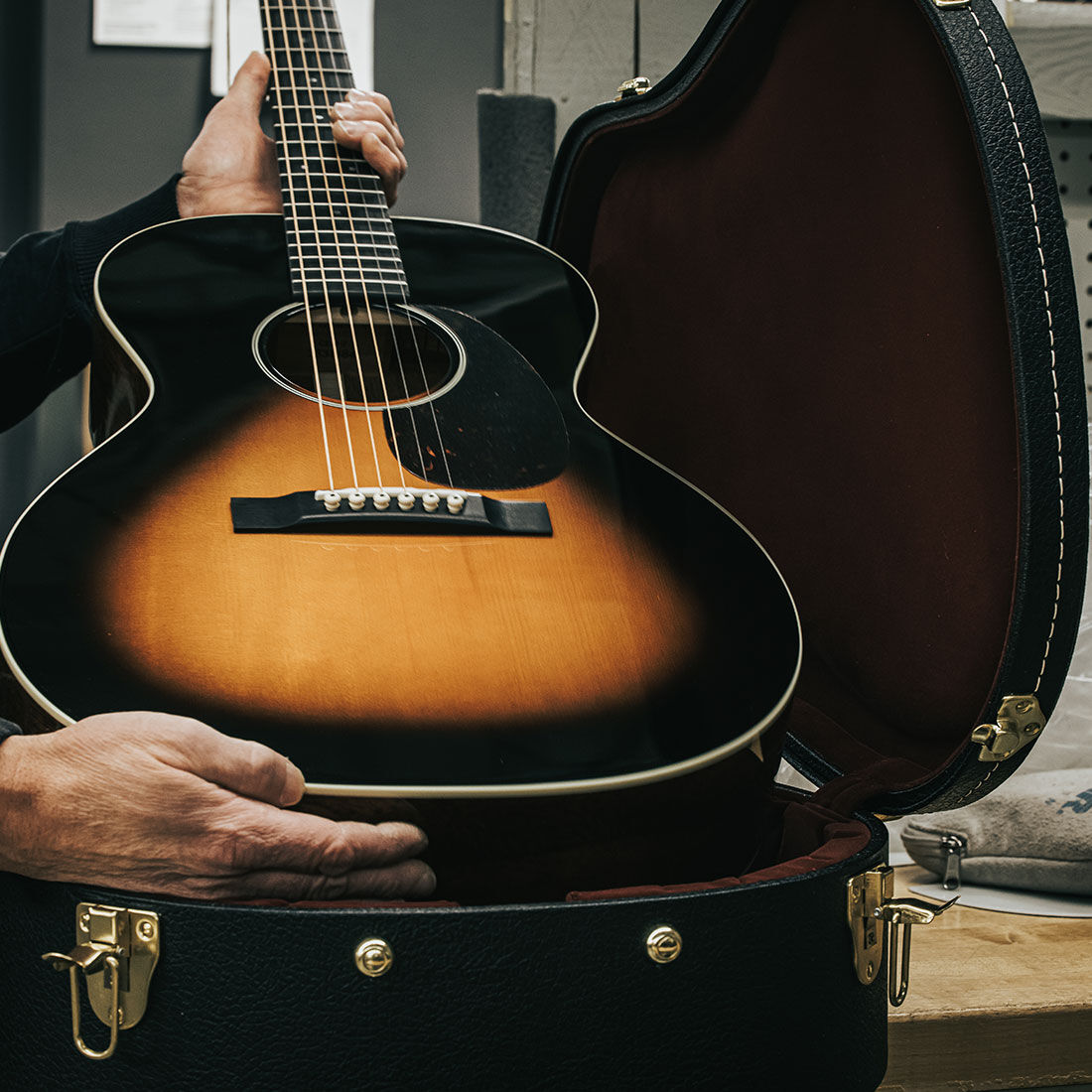 Amazingly, this is just the beginning for the Custom Shop Expert Program, with more awesome options and limited-edition guitars to come. Chosen for their dedication and expertise from among hundreds of authorized Martin dealers in 11 different nations, the Custom Shop Experts are specialists at what they do best — partner with the Custom Shop to make magnificent Martins for their customers.
You can find a Custom Shop Expert dealer at www.martinguitar.com/customexperts.