From the Factory | July 26, 2023
Saving Spruce Trees
Martin Introduces Four-Piece Tops
Hey there, friends! Exciting news from Martin Guitar – we're introducing four-piece spruce tops on select models in our popular X Series. Want to know why? Read on!
Our wood sourcing specialists here at Martin have been keeping a close eye on the forests in Alaska and Western Canada and they found that spruce trees large enough to yield two-piece guitar tops are becoming harder to come by. And you know what? Our Chairman C. F. Martin IV has always been passionate about environmental protection, responsible forest management, and tonewood sustainability. So, it's no surprise that decades ago he predicted a time when four-piece guitar tops would become a necessity. Well, that time has arrived and now we're making it happen.
Our goal is to maximize the yield from the spruce logs we use to make guitar tops. We've teamed up with a small company in the Pacific Northwest whose proprietary processing techniques allow us to use smaller spruce logs to make four-piece tops that'll help decrease the demand for old-growth trees while increasing the availability of good-quality spruce. Cool, right?! Not only that, but we are also making four-piece tops from the same logs we use to make traditional two-piece tops, further maximizing yield!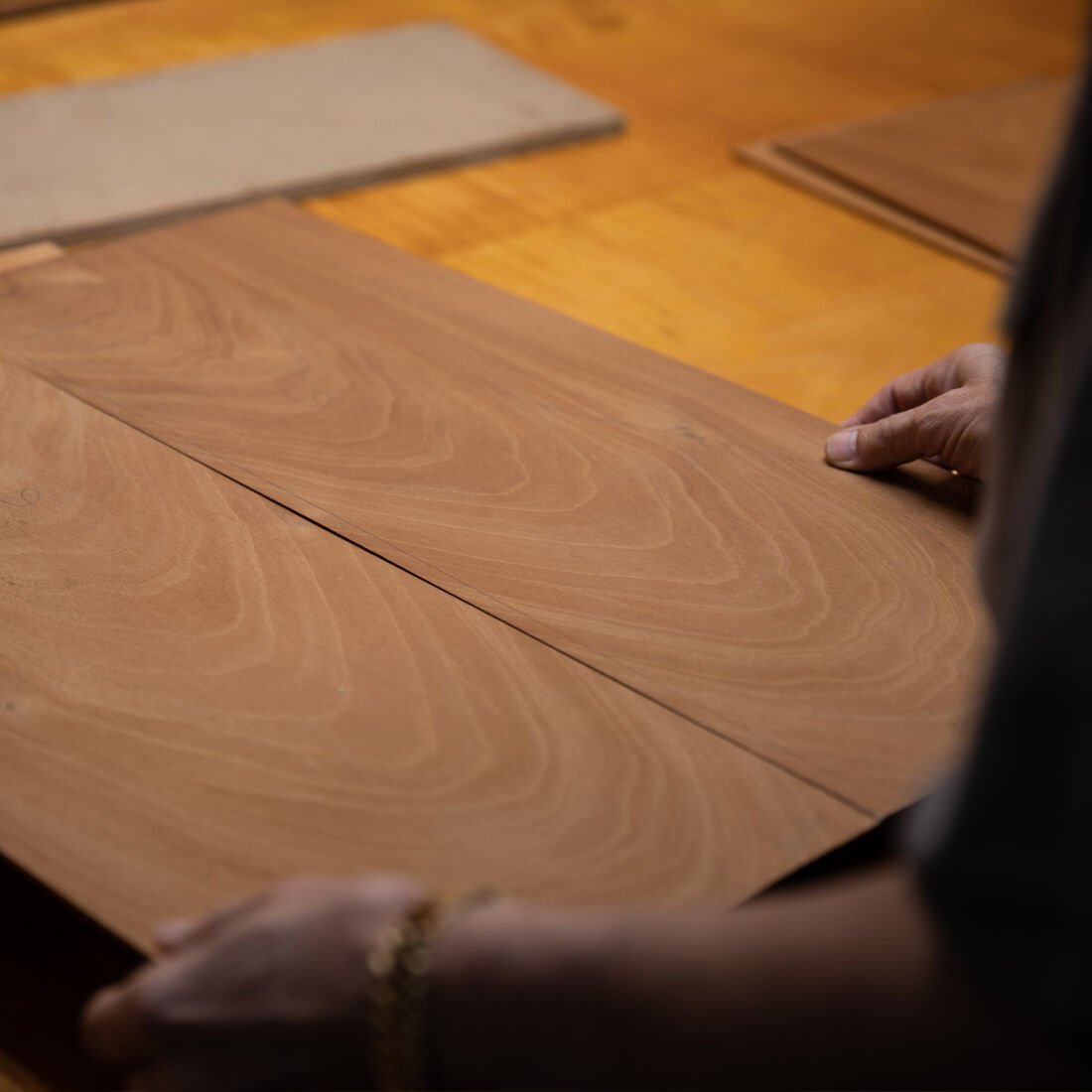 Here's the thing about wood.
Countless species of wood can be used to make furniture or buildings, but very few have the almost-magical sonic properties required of musical instruments. We call these special species "tonewoods".
And the soundboard, aka the top of the guitar, is where a lot of the magic happens. The wood selected for the guitar top greatly affects what you hear when you play it. The tonewoods selected for most Martin soundboards are Sitka spruce or Lutz spruce. Lutz spruce is a natural hybrid of Sitka and white spruce.
These spruce tonewoods are prized for their high sound velocity and wide dynamic range. That's why they are used to make the tops on many Martin guitars across a wide range of our product line.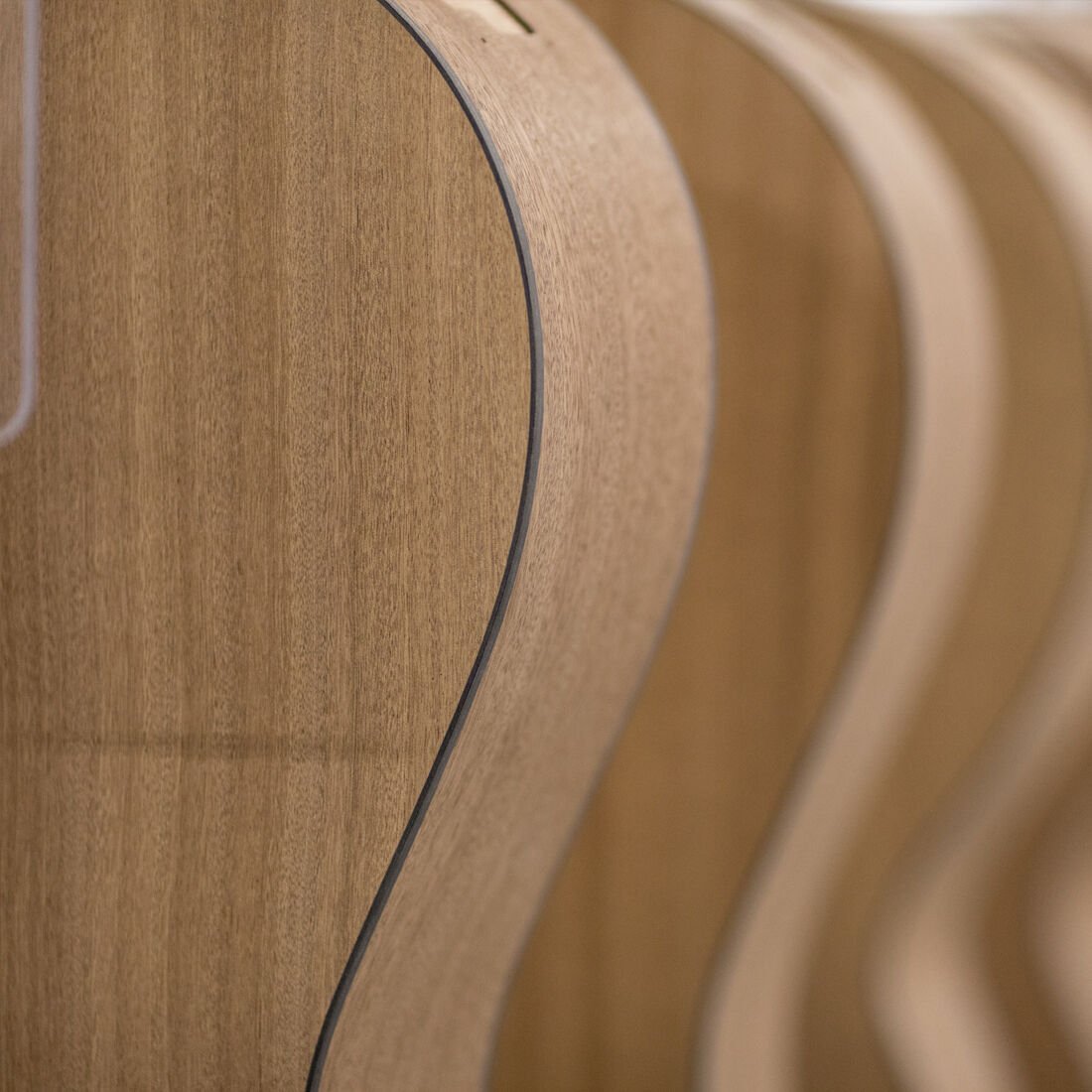 Four-Piece Tone
So, I bet you're wondering how a four-piece top affects the tone and stability of the guitar and the great news is… it doesn't.
Our research and development team conducted a lengthy and intensely thorough analysis of the tone, structural integrity, and aesthetics of four-piece tops. Only after they were completely satisfied was the go-ahead given to construct some X Series models with the first four-piece soundboards offered on a Martin guitar.
Like the three-piece back on a Martin D-35, there is extra time and labor required to construct four-piece tops, however, once our traditional X-bracing is installed on the underside of a four-piece top, there is no practical difference from a two-piece top in how it converts kinetic energy into sound waves. If there is any difference in tone between two-piece and four-piece tops, our rigorous sound tests have yet to discern it.
While four-piece spruce tops will be appearing on a relatively small number of Martin guitars, this minor shift in our overall production is symbolically important to satisfy our passion for tonewood sustainability.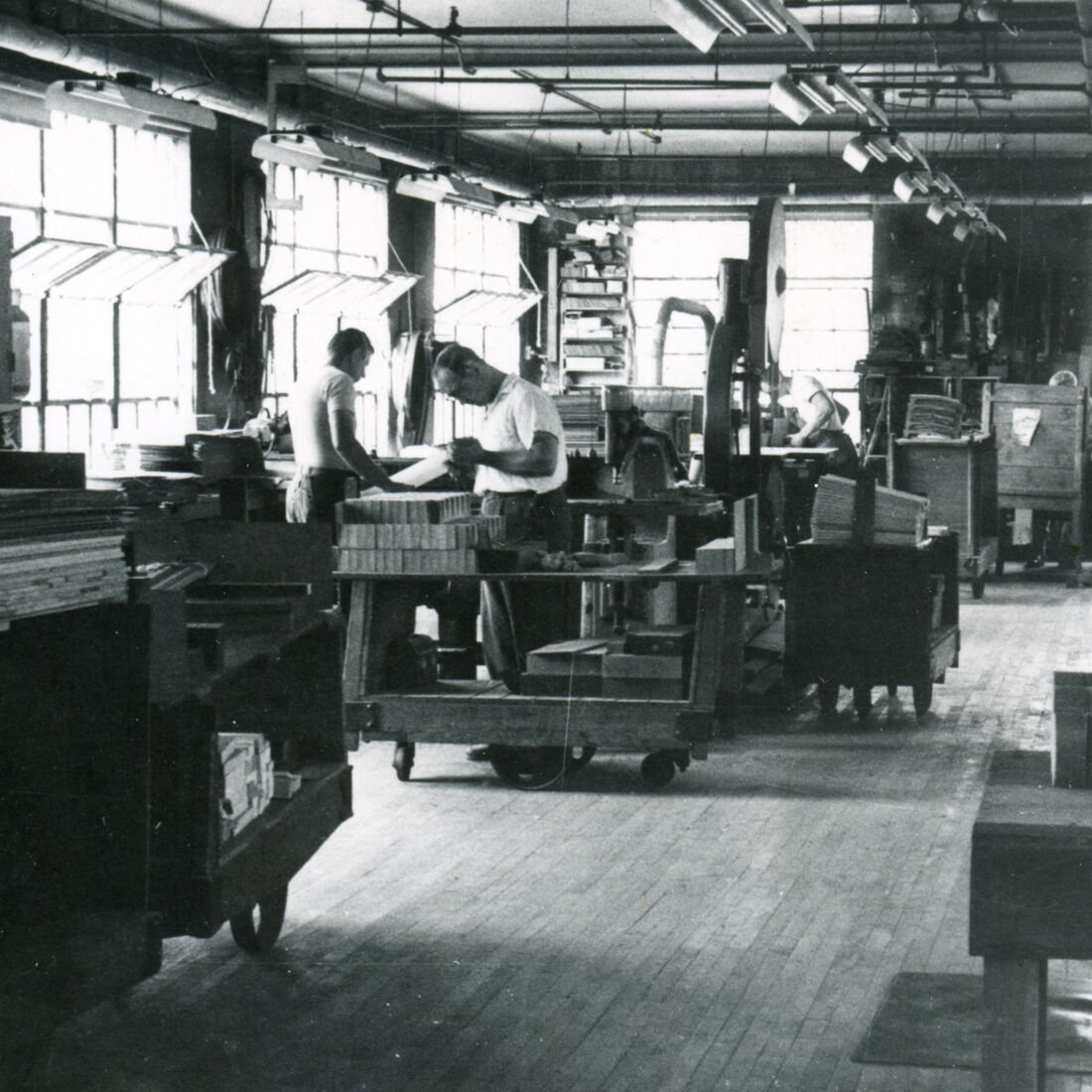 The History of Four-Piece Tops
When C. F. Martin Sr. began making guitars in the 1830s, two-piece soundboards were the norm. They required less time and labor as wood was sawed and planed, and then glued together. This meant they were less expensive than using more than two pieces of spruce to make a top. His descendants and their employees continued this timesaving, cost-effective practice. But there is nothing new about four-piece guitar tops.
While Martin was inventing and developing the American guitar, other luthiers appeared on both sides of the Atlantic, who, at times, made guitars with three-piece and four-piece tops. Some even used four-piece backs, for that matter. Examples exist from the 1840s well into the twentieth century, including elite Classical guitars. When it comes to producing good tone, there is no doubt that skillful joinery and bracing will make a soundboard out of four-pieces of spruce that is every bit as good as one made from two pieces.
Today, soundboards on the superb grand pianos made by Steinway & Sons are constructed from many small slats of solid Sitka spruce that are only 4 to 6 inches wide, and they end up as 39 square feet. Whoa! Not that a piano's soundboard and guitar's top aren't different, but when it comes to sound, joining small pieces of quality spruce can add up to a great deal of excellent tone. And that's great news for the future of tonewoods.
More Ways We are Saving Spruce
Here at Martin, we are aware of the impact our business has on the environment, and our commitment to sustainability runs very deep. Unlike other industries, which clearcut spruce trees for construction, shipbuilding, or fuel pellets, musical instrument makers like us pay top dollar to identify, select, and obtain specific trees best suited for our needs. In the case of Martin Guitar, large sums of money are often spent to remove a single tree while leaving the surrounding forest as untouched as possible.
Martin Guitar supports and puts into practice many efforts globally to achieve our sustainability goals. For example, we have reclaimed Sitka spruce that was used to make barges and bridges for old logging camps. Thousands of soundboards created from this reclaimed old-growth spruce are now making beautiful music without the felling of a single living tree.
The introduction of four-piece tops in the X Series marks an important milestone in Martin Guitar's journey toward a future of tonewood sustainability. At the same time, we continue to make the best acoustic guitars on the planet.