Commemorative Guitar Desktop & Mobile Backgrounds
C. F. Martin & co. has celebrated many milestones over the past two decades of making some of the world's finest guitars. To commemorate a few of the major serial number milestones, we created specially adorned instruments which now reside in our museum. We hope you will enjoy these milestone guitar backgrounds as much as our visitors enjoy looking at the guitars in our museum.
Martin's 750,000 Model
SERIAL # 750,000
The Peacock is the result of a collaboration with renowned inlay artist Larry Robinson. Taking over a year to complete, the Peacock features thousands of pieces of inlay including green abalone, paua shell, mother of pearl, 22 karat gold wire, marquis diamonds and several varieties of Corian.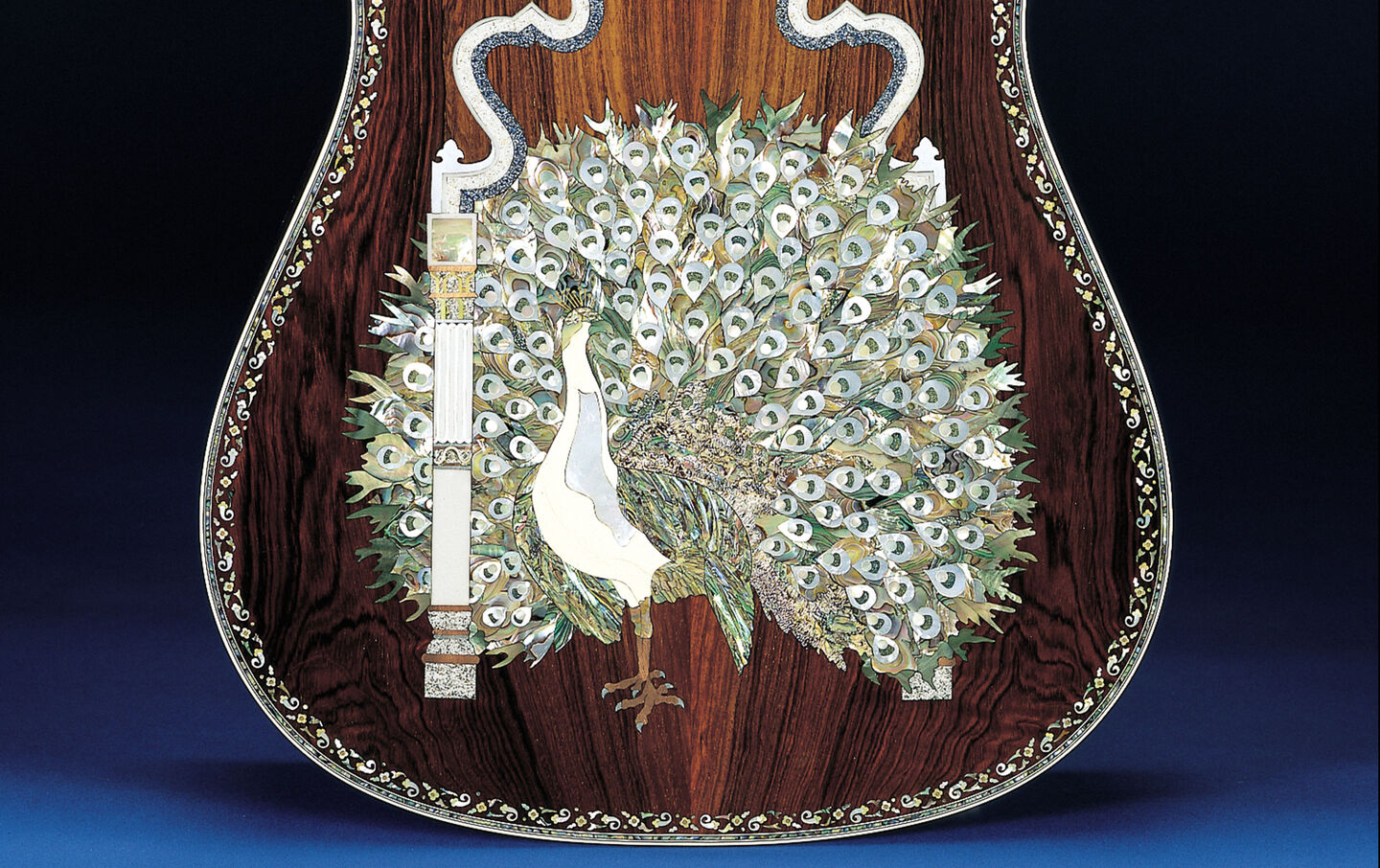 Martin's 1,000,000 Model
SERIAL # 1,000,000
Chris Martin and inlay artist Larry Robinson collaborated in the building of this unprecedented example of instrument making art. This instrument took two full years to complete with all the inlays individually cut by hand. An edition of 50 D-100 models was built based off the designs of serial # 1,000,000.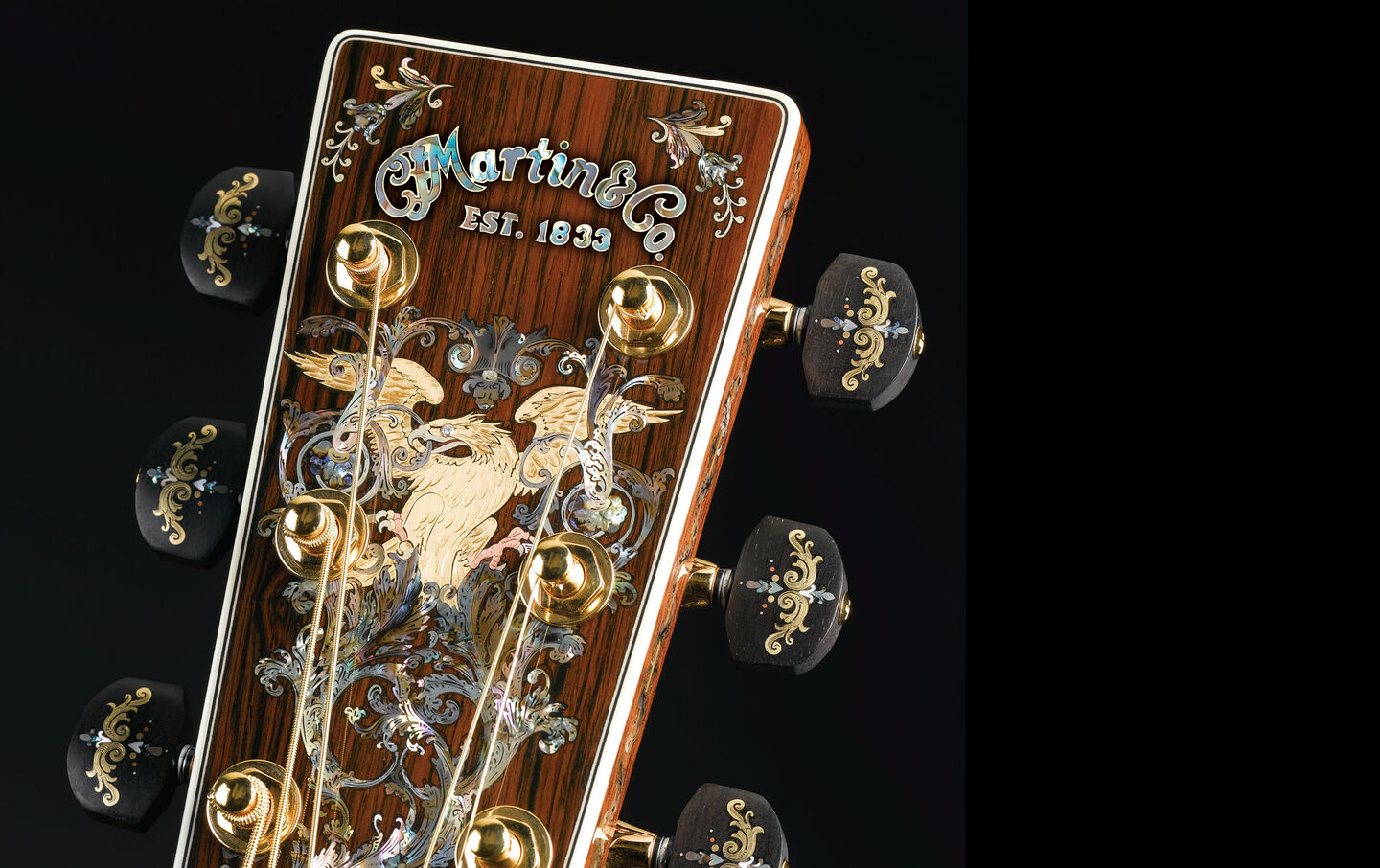 Martin's 1,500,000 Model
SERIAL # 1,500,000
The pickguard of Leonardo Da Vinci themed guitar features an intricate recreation of the Last Supper by master inlay artist Harvey Leach. This is just one element of the milestone guitar we call "Da Vinci Unplugged". The headstock depicts Da Vinci's painting of Mona Lisa; and fossilized mammoth ivory inlays, delicately scrimshaw engraved with Da Vinci illustrations by Bob Hergert, adorn the fingerboard, bridge, and the back of this priceless instrument. In addition, the guitar has special gold tuning buttons which were engraved by Tira Mitchell.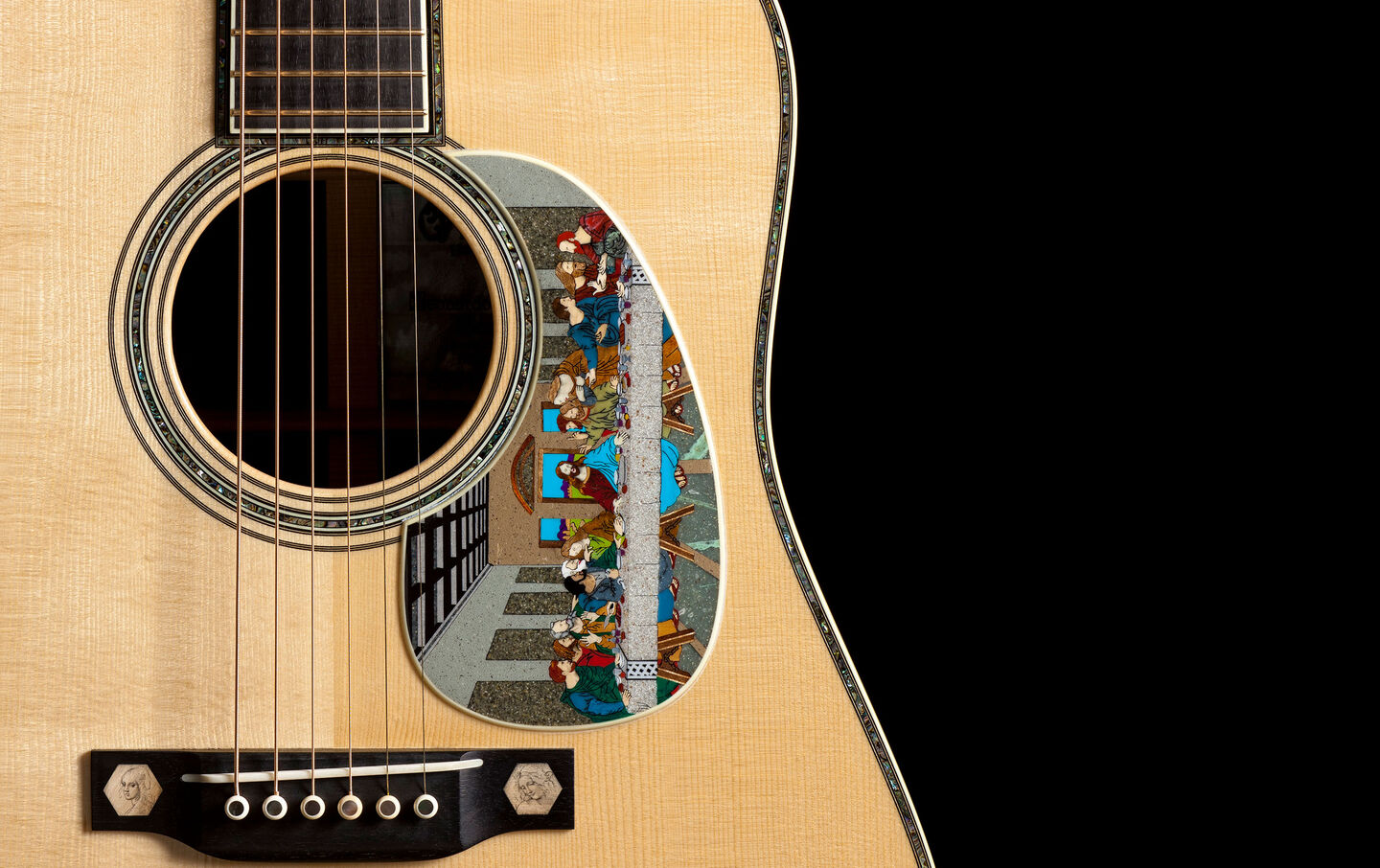 Martin's 2,000,000 Model
SERIAL # 2,000,000
Built in 2017 this exquisite model has a watch inlay theme along with an actual working timepiece in the headstock. The timepiece was built by the RGM Watch Company from nearby Lancaster, PA. A series of 50 D-200s are being built based off serial # 2,000,000's design elements. Included each D-200, which is still available for sale, is a custom RGM watch.