Tips & Tutorials | June 23, 2021
What Does D-28 Really Mean?
A Guide to Martin's Naming Conventions
by Kristi Bronico
If you've ever shopped for a guitar, you've probably found that each guitar manufacturer has different methods for naming their various models. And with so many acoustic guitar models on the market, it sure can be confusing! Especially if you're just starting out. I know it was for me when I shopped for my first guitar.
Now that I work for Martin, our model names make sense to me. And while our naming conventions have evolved over the past two centuries, we won't bore you with a history lesson today. Instead, we'll try to break it down for you, so the names make sense when you are shopping for your new Martin Guitar.
At the end of this post, we'll share a link to a video that goes into more detail about this topic. Feel free to check it out if you want to clarify anything we've covered here.
Let's get into it!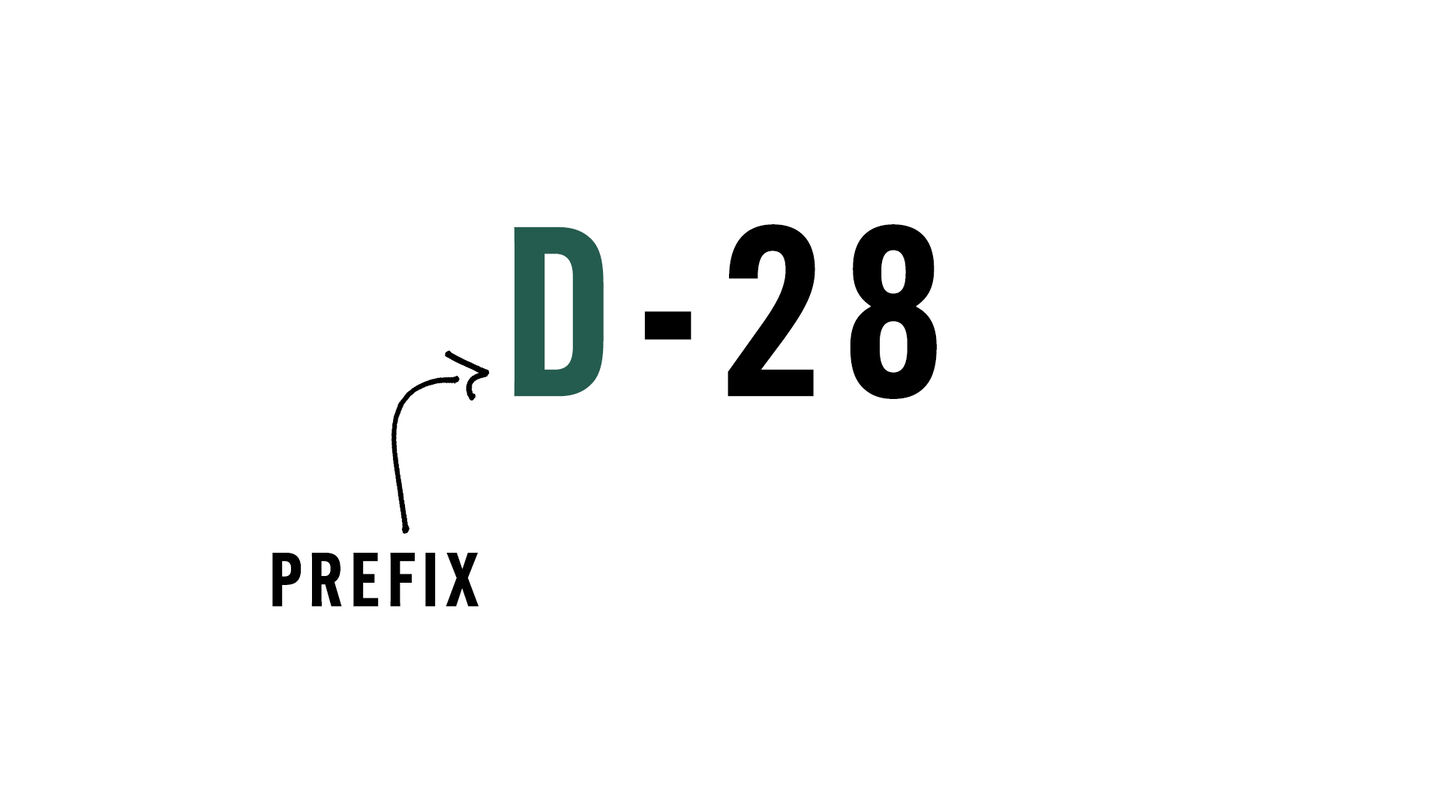 The first thing you want to focus on is the very first part of the model's name – the prefix. In the example above, it's a "D" which stands for Dreadnought and that indicates the size and shape of the guitar All of our prefixes, in order from smallest to largest, are:
LX = Little Martin
DJr = Dreadnought Junior
0 = Concert
00 = Grand Concert
000 = Auditorium
M or 0000 = Grand Auditorium
OM = Orchestra Model
S = Cutaway
GP = Grand Performance
D = Dreadnought
J = Jumbo


Did you know?
Martin actually invented the Dreadnought shape many decades ago and it has since become one of the most popular shapes for many guitar manufacturers.
Below you will see some examples of the different body shapes and sizes. To see all of the body shapes and sizes that we offer, visit www.martinguitar.com/guitars.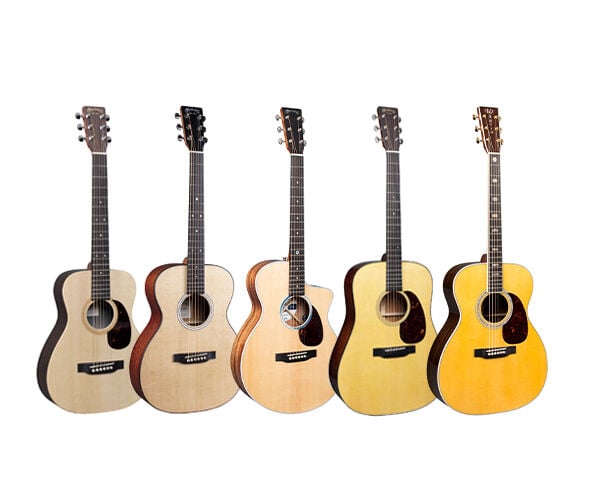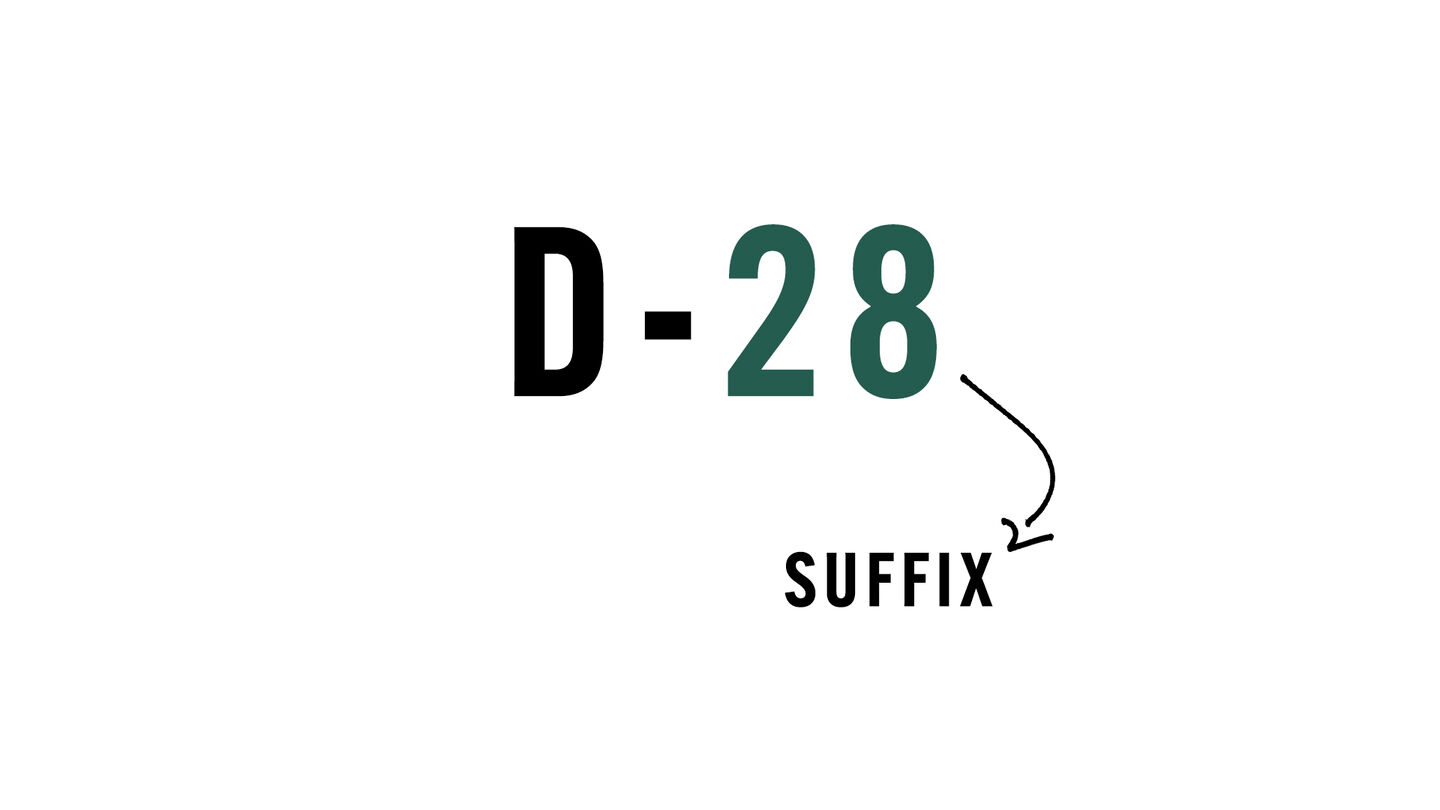 Now let's look at the suffix which is a bit trickier. In the example above, the suffix is a "28" and this indicates the style and level of appointments for this model.
The style and appointments can be anything from the type of wood that is used for the back and sides of the guitar, to the type of finish used for the body, to the amount of pearl inlay (if any). For example, rosewood is rarer and more expensive than mahogany so a D-28 (rosewood) will be more expensive than a D-18 (mahogany). And full gloss finish will cost more than a satin finish so you can pick up a style 10 model (satin finish) for less than a style 13 (full gloss finish). The most obvious appointment is pearl inlay. It takes a lot of time to add inlay to a guitar so you can expect to spend more on a style 40-45.
But remember, friends, more expensive doesn't necessarily mean better for everyone. Some players prefer the tone they get from a mahogany guitar over a rosewood guitar. Some people (myself included) love the look of satin finish. So make sure to try out a few different styles to see what works best within your budget.
Below I've listed the various suffixes for our guitars in order from lowest to highest in style and appointment level:
1 = HPL (high pressure laminate) top, back and sides
2 = Solid wood top, hpl back and sides
10 = Solid sapele, satin finish
11 = Spruce wood top, solid sapele back and sides, gloss top finish
12 = Black body binding, full gloss finish
13 = White body binding, full gloss finish
15 = All solid mahogany, satin finish
16 = All solid wood (various species), gloss top finish
17 = Solid mahogany back and sides, satin finish
18 = Solid mahogany back and sides, full gloss finish
21/28 = Solid rosewood back and sides, full gloss finish
35/36 = 3-piece solid rosewood back and sides, full gloss finish
40/41/42/45 = Solid rosewood back and sides with pearl inlay, full gloss finish
Did you know?
The D-28 is part of our Standard Series and is a favorite of many accomplished artists. If you've ever played one, you know why–it sounds amazing!
There are a few other important letters that you may find when looking at Martin guitars.
If the model has a C in the name, that means it has a cutaway.
If the model has an E in the name, that means it has electronics.
If the model has an X in the name, that means it is part of our X Series.
An example of a model that fits all three of the above criteria is the GPC-X2E.
Please note that these naming conventions apply to our production models only and not to Custom Shop instruments or Artist Signature Editions, or specialty instruments on which the names may vary.
To learn more about Martin's naming conventions, check out this video which also covers body sizes in depth: Understanding Martin's body sizes and naming system.