Martin Guitar Museum Unveils New Joan Baez Exhibit
"Joan Baez: Musician & Artist" takes visitors on a timeless journey through the folk legend's life and work
Nazareth, PA
November 15, 2023
The Martin Guitar Museum is thrilled to announce the grand opening of a new exhibit celebrating the life and musical legacy of the legendary Joan Baez, marking the first time a museum exhibit will be dedicated solely to her guitars and original artwork.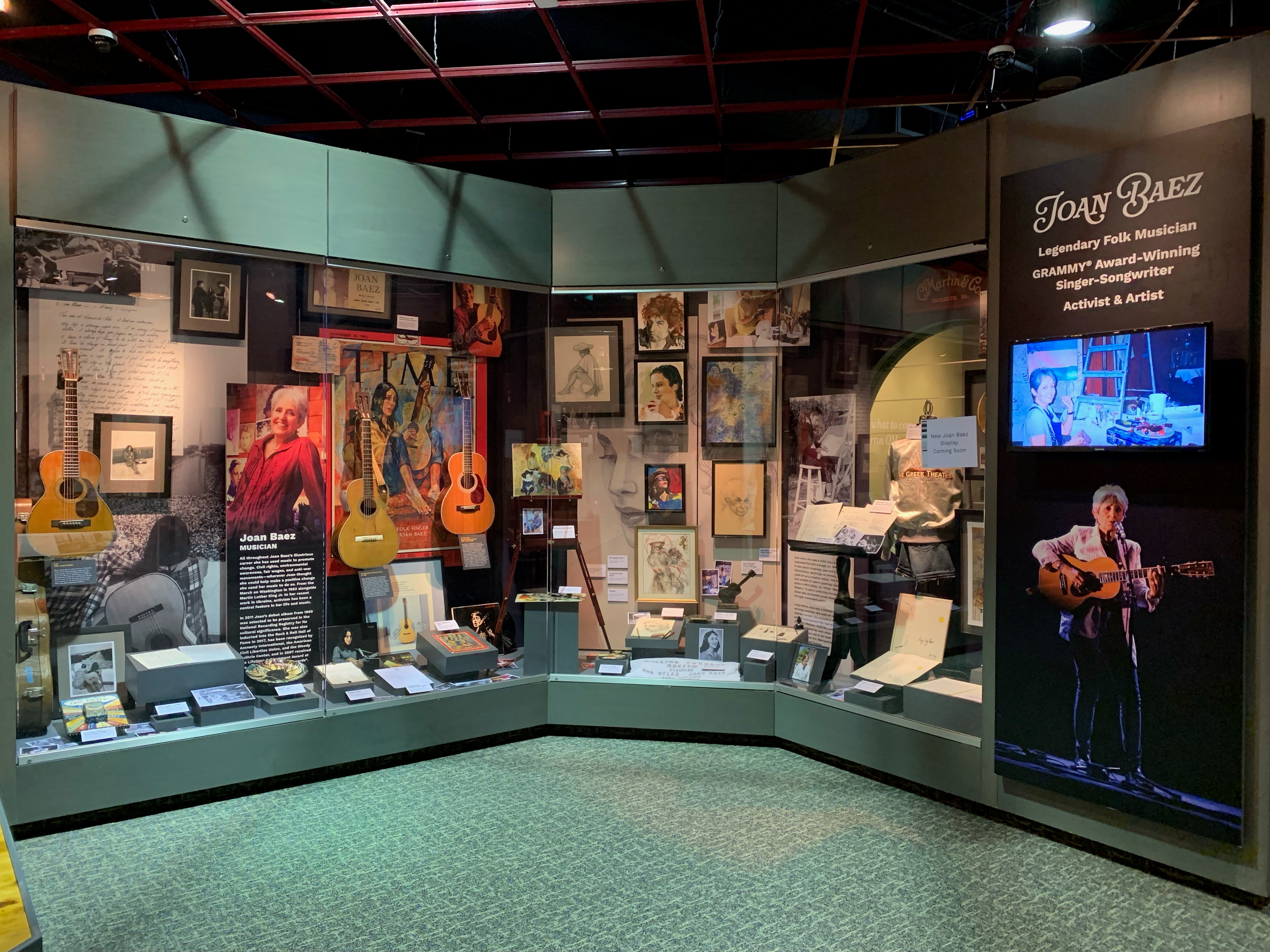 A cultural icon and folk music pioneer, Baez has inspired generations with her soul-stirring music, unwavering commitment to social justice, and dedication to making the world a better place. The Martin Guitar Museum is honored to pay tribute to this extraordinary artist by hosting this exclusive exhibit, featuring an incredible collection of instruments, artwork, memorabilia, and personal items from Baez's illustrious career.
The exhibit takes visitors on a timeless journey through her life's work, from her early interest in the arts through her enduring impact on popular music, civil rights, anti-war movements, and humanitarian causes. The exhibit includes:
Baez's iconic 1929 Martin 0-45 and signature prototype
Original paintings and drawings, rare photographs, and tour memorabilia
Handwritten lyrics, letters, setlists, and more
Visitors will also have the chance to learn more about Baez's collaboration with C. F. Martin & Co.® and the role Martin guitars played in shaping her distinctive sound.
To celebrate the opening of the exhibit, the Martin Guitar Museum hosted an exclusive press event on November 14, 2023, featuring access to the exhibit, special guest speakers, and a musical performance from Sage Bava in Baez's honor.
The exhibit will be open to the public through April 2024. Don't miss this exceptional opportunity to celebrate the enduring legacy of Joan Baez and her profound influence on the world of music and activism.