From the Factory | January 20, 2022
Three New SC Models
Now more options. Still no limits.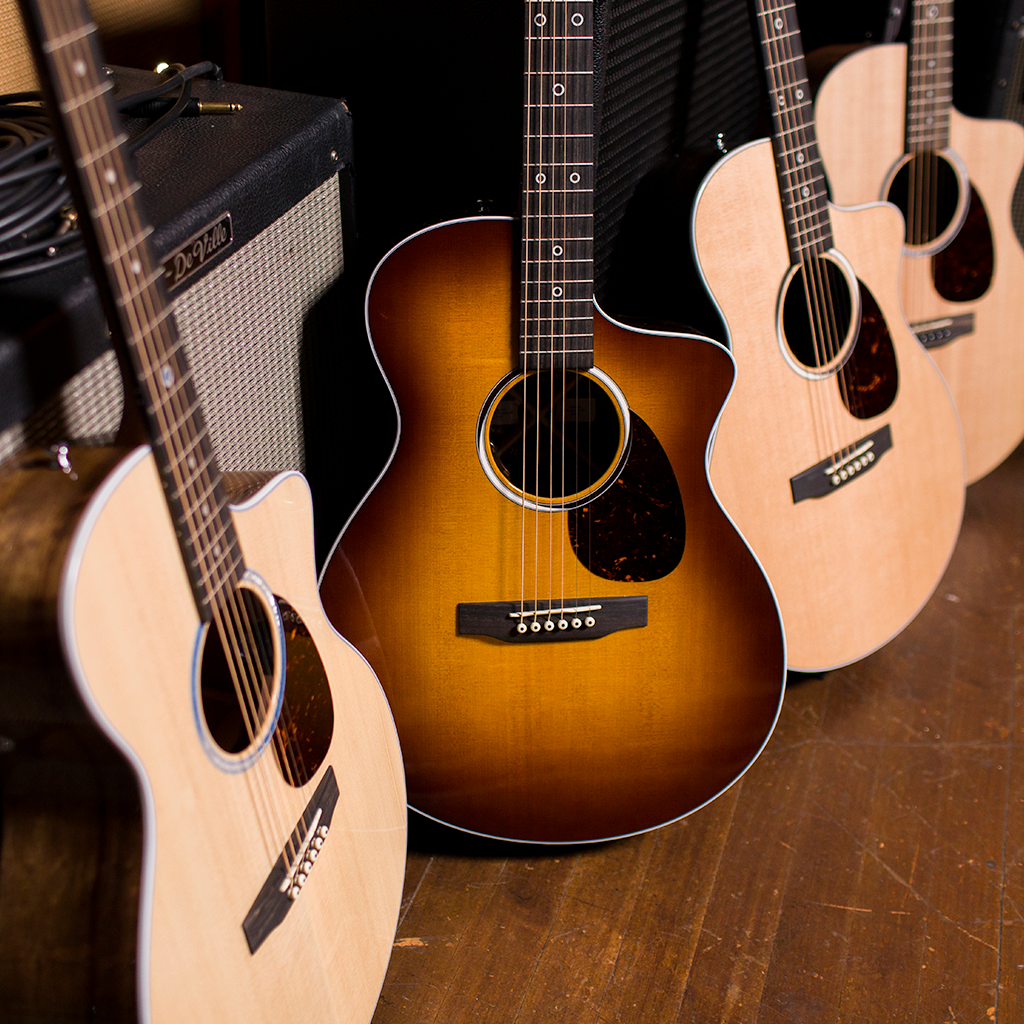 We are proud to introduce three new models built on the revolutionary SC platform. But before we show you these great new guitars, let's look at what makes the SC so special. Launched in 2020, the SC-13E introduced an entirely new, asymmetrical body shape offering players full and easy access to the entire fretboard. It's comfortable and fast, so it has the feel of an electric guitar and the sound of an acoustic.
Don't believe us? Here is some feedback from some industry experts.
Here's what the pros are saying about the SC-13E

"Martin's SC-13E is an innovative instrument, thoughtfully conceived and beautifully realized. Players who've logged more hours on electric than acoustic will almost certainly dig it, but they aren't the only ones. The guitar literally lets my fingers play things I'd have trouble replicating on most steel strings. It's packed with stage-friendly features: sharp looks, great feedback resistance, a concealed tuner, and more. It excels as both a traditional acoustic and a springboard to sonic experimentation." – Premier Guitar Magazine
Read the full review here.

"We've been waiting for many years now for someone to do something that's truly different and new. For too long guitars have just been a rehash of existing shapes and building techniques, but well done to Martin for doing something truly new. A successful synergy of modern innovation and classic design—not to mention, one of the most comfortable acoustic guitar necks you will ever play." - Guitar Interactive Magazine
Watch the video review here.

"With virtually unlimited upper register facilitation, acoustic shredders that might not have considered Martin in the past should take a look at what's happening here and now at a surprisingly affordable price point." - Guitar Player Magazine
Watch a video demo here.

"Martin has done it. Something I had never imagined for the acoustic guitar. They have leaned forward in their thinking and design and have offered us literally new musical territory for acoustic guitar players." - Worship Musician Magazine
Read the full review here.


New Models for 2022




SC-10E
The affordably priced SC-10E includes a satin-finished spruce top and stunning koa fine veneer back and sides. The design motif features a black and white aperture rosette inlay that is complemented by an ebony headplate, fingerboard, and bridge, and black tuners and knobs. $1,299.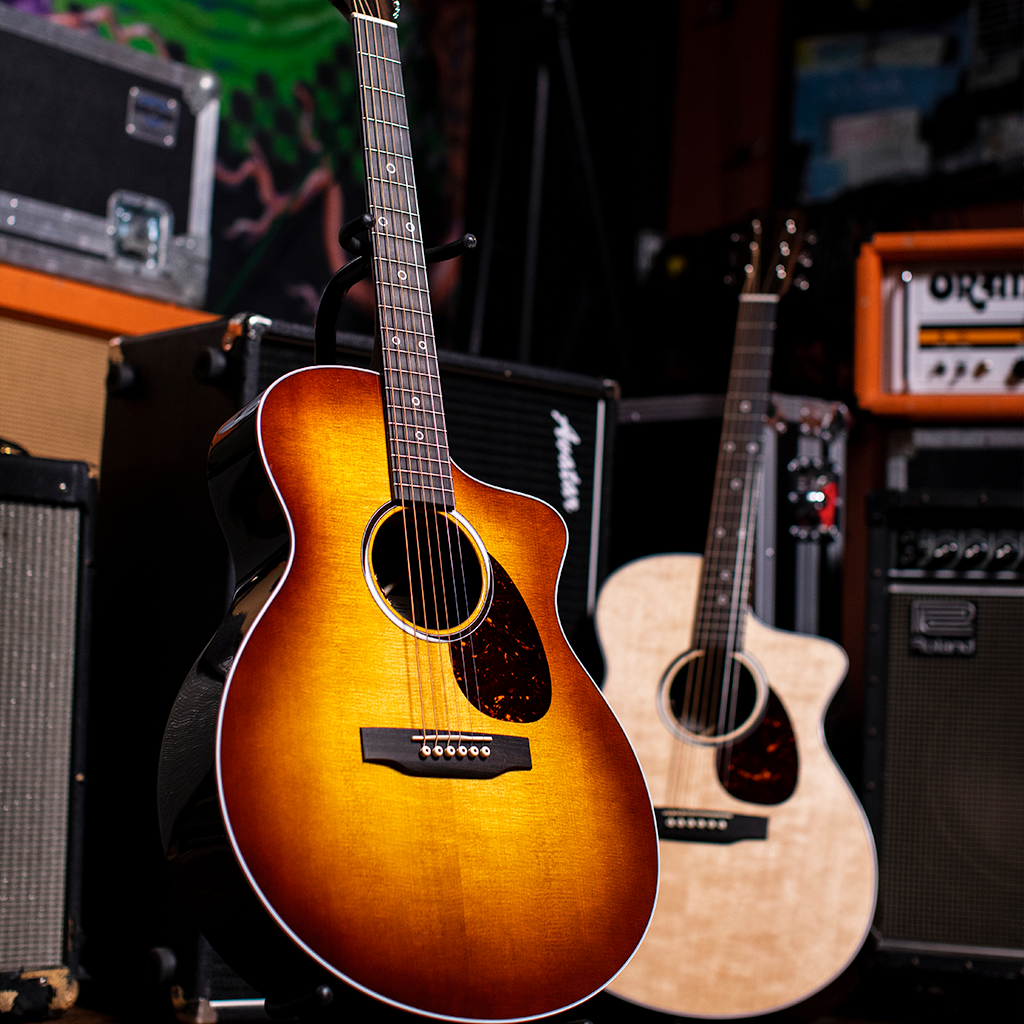 SC-13E SPECIAL & SPECIAL BURST
This special edition SC-13E features a spruce gloss top and ziricote fine veneer gloss finished back and sides. The design motif features an aperture rosette inlay with an ebony headplate, fingerboard, and bridge. It also features nickel open gear keyhole tuners with skeleton key knobs. Available without Burst for $1,799 and with Burst for $1,999.
Ready to shop? Click here.
Read the original blog post here.
Watch the SC-13E origin story video here.
Read a full review of the SC-13E in the Martin Journal here.