Just for Fun
Apr 27, 2020
Martin's List of Things to Do During the COVID-19 Crisis
Whether you are still in quarantine, returning to work, or you have been working non-stop since all of this started, we can all use a diversion. And we all share a love of music and guitars. So here are some resources we have gathered to help keep you occupied.
Jam in Place
Martin is proud to present our Jam in Place Facebook series featuring a new artist almost daily, performing live from their own spaces. View this week's line up, and follow Martin Guitar on Facebook for performance updates.
Here's some artists who have already participated:
Something for Everyone
Watch The Ballad of the Dreadnought
The award-winning Ballad of the Dreadnought documentary is narrated by actor and musician Jeff Daniels and features interviews with Martin Guitar's Chairman & CEO Chris Martin IV, Crosby, Stills & Nash, Steve Miller, Rosanne Cash, Del McCoury, Vince Gill, and many more.
Design Your Own Custom Martin Guitar
The prospect of designing your own custom Martin guitar is the stuff of dreams. Martin offers an online custom guitar configurator that allows you to jump right in and configure one of our existing models to make your very own.
Recommended Reading from Martin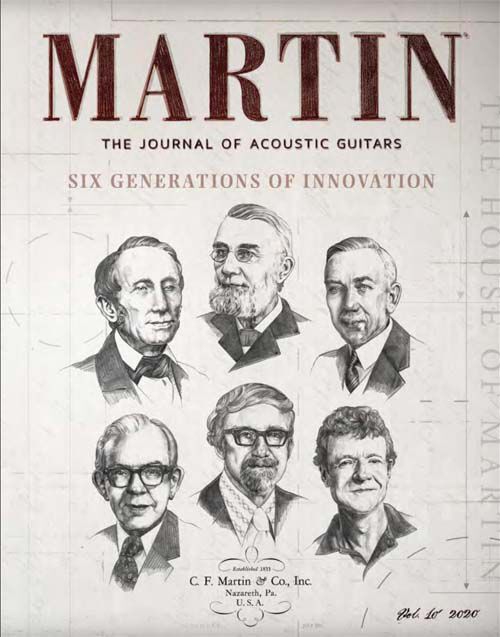 MARTIN® - The Journal of Acoustic Guitars is published annually by Martin Guitar. It's written exclusively for acoustic guitar enthusiasts, players, Martin owners, and aspiring Martin owners. It includes artist interviews, behind the scenes narratives, a close-up look at special edition instruments, developments in the string making area, company news, technical information, and more.
Check out the most recent issue online now for free, plus an archive of all prior issues.
Martin Coloring Pages