Tips & Tutorials | September 29, 2021
50 YEARS OF NORMAN BLAKE
by Cliff Hall
Norman Blake, renowned Grammy award-winning musician, recounts his longstanding history with Martin guitars as we celebrate the 50th anniversary of his first solo album.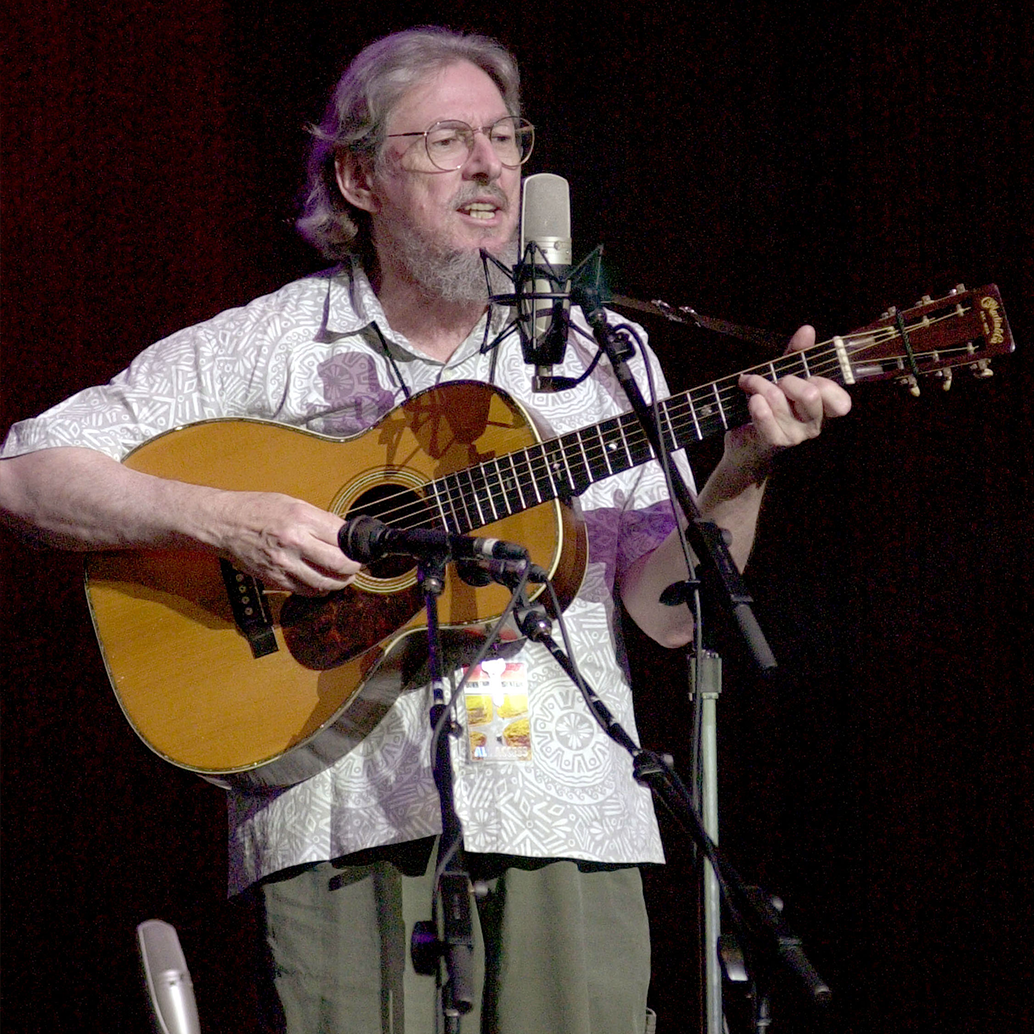 Norman Blake is on a tone quest. Even as he approaches the 50th anniversary of his 1972 solo debut album, Home in Sulphur Springs, and with a new album on the horizon, he is still searching.
"I don't like the hunt, but I like finding that sound," said Blake over the phone from his house in the Georgian hinterlands where he has lived almost his entire life. Blake's urge to follow his inner voice has always remained central, regardless of what commercial success it might deliver.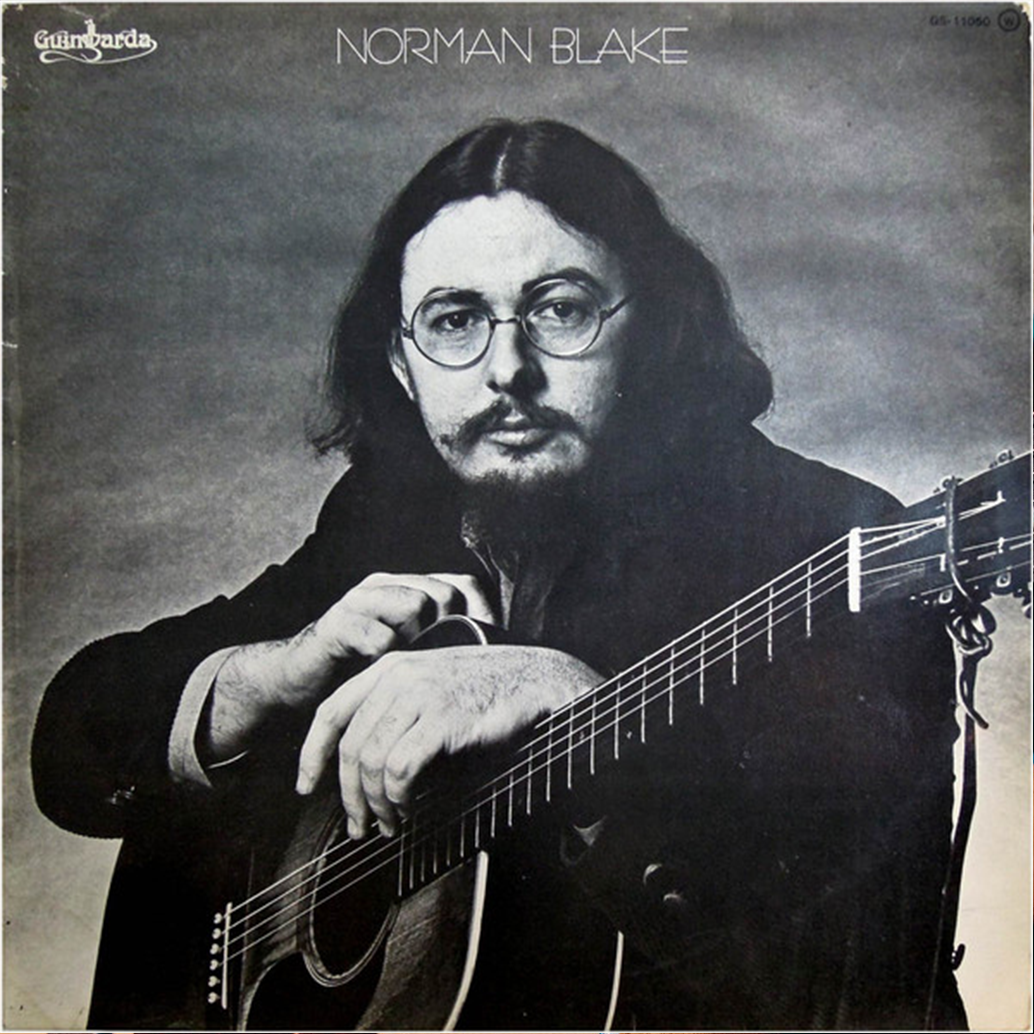 By the time he recorded Back Home in Sulphur Springs, Blake was 34 years old and had already been touring and recording as a backing musician with the likes of Johnny Cash and Bob Dylan. He didn't have a concrete vision to go off on his own.
"I kind of fell into it. I didn't plan on a career of making solo records, but making music all these years is something I am really proud of," said Blake. "I had been wanting to make records since listening to my parents' Victrola when I was little."
Experimenting with different guitars has been a fundamental part of Blake's recording career and a vehicle of his musical expression. He revealed his lifelong love of Martin Guitars in one of his iconic works, "D-18 Song (Thank You, Mr. Martin)." He recounts the story of a man finding peace in a mahogany dreadnought as he sings, "Cause once again this old guitar helped me through the night/I'm mighty grateful to you, you know how to make 'em right/I said thank you Mr. Martin I'm alright."
Although the character in this song seems to have the matter settled, Blake had more seeking to do. Well known for his love of dreadnoughts, over time, Blake also found solace in smaller bodied instruments like his beatific 1928 00-45.
A few years after commissioning famed luthier Wayne Henderson to build him an extra deep 000 body with a 12 fret (to the body) neck, Blake began working with Martin Guitar in 2002 on the 000-28 Norman Blake Signature Model.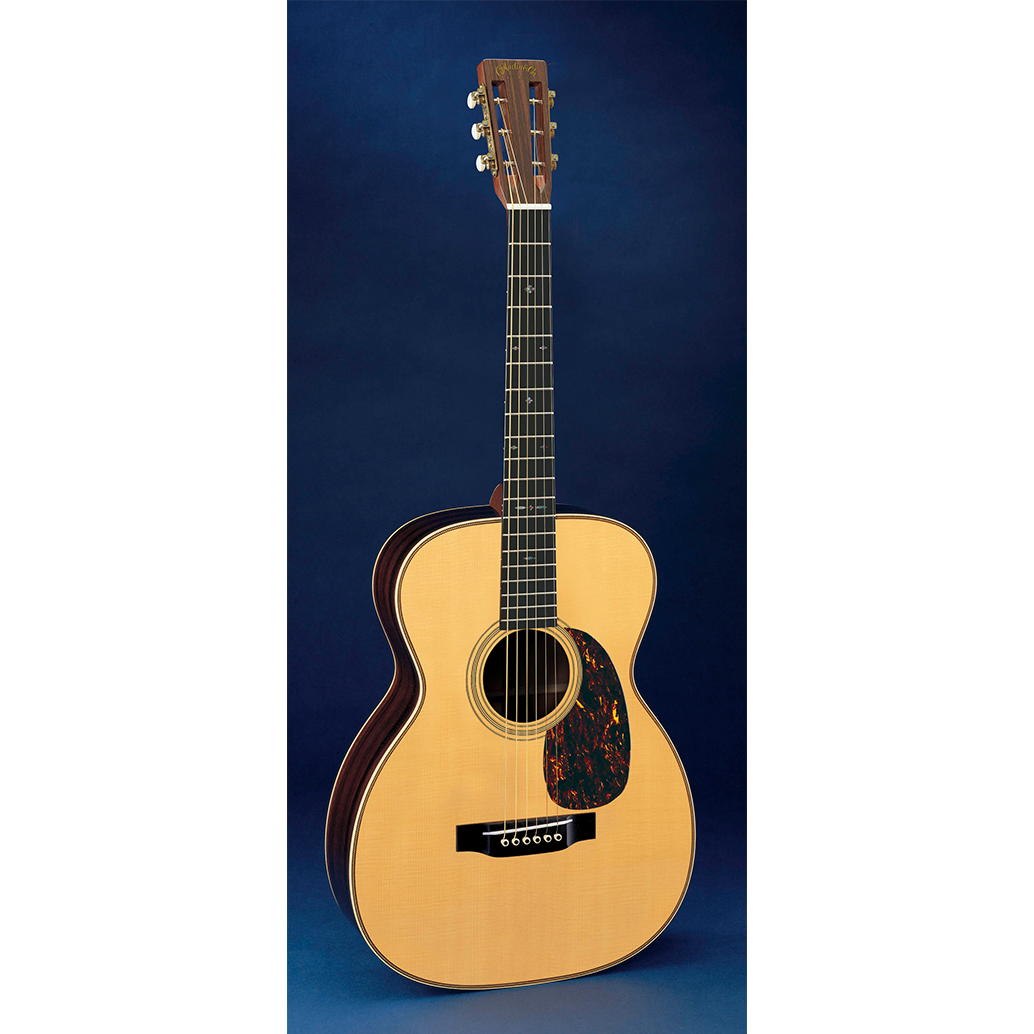 The end result of this collaboration with Martin was a vintage-inspired instrument based on specifications that never existed before (much like Blake himself).
In joining a 12 fret neck to a 14-fret 000 body style but with a short 24.9" scale, Blake found a unique combination. Custom tall, wide frets on the black African ebony fingerboard provide a similar feel to the bar frets that Blake prefers along with a smaller 00 sized soundhole to enhance both bass response and dynamic range. The guitar was heralded in the January 2004 issue of The Sounding Board for its "distinctive tone and uncommon playing comfort." In keeping with his humble nature, Blake preferred not to include his signature on the fingerboard, which had been the standard for guitars in the Signature Collection.
Originally available (but since discontinued) in both East Indian (000-28) and Brazilian Rosewood (000-28B), Blake makes no secret to which version of the model he prefers. "Brazilian sounds sweeter," remarked Blake about the prized species of wood for which Golden Era Martins were heralded. Blake used his own personal copy of his signature 000-28B extensively while promoting his 2015 album, Wood, Wire and Words. You can view the documentary here.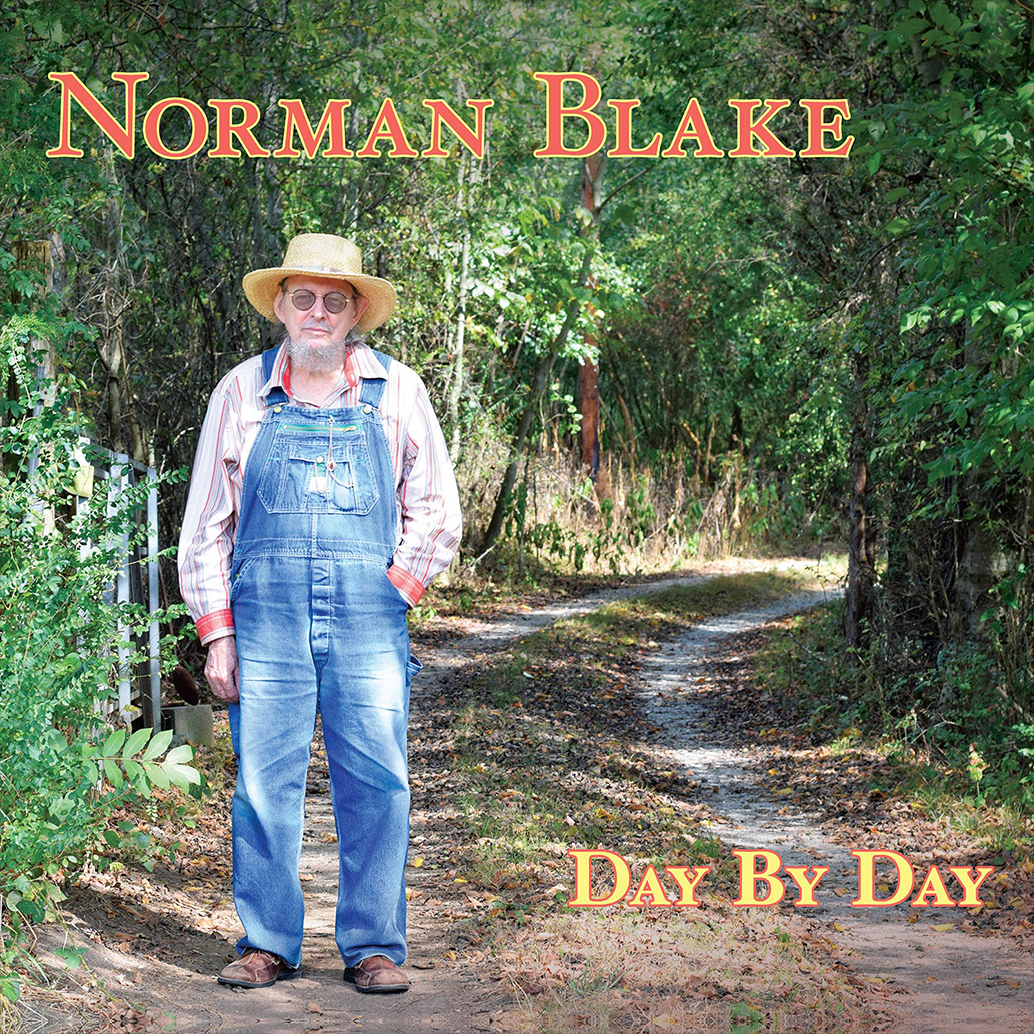 Blake continues to explore tonal soundscapes in his new recording Day by Day, his 37th album to date, which was released on October 22nd, 2021 on Smithsonian Folkways. Day by Day mines the American experience by finding old songs which feel both familiar and fresh, such as the first track, "When the Roses Bloom." With Blake's take on the Carter Family song, listeners can dig into a relatively unknown tune but still connect to Blake's quintessential delivery.
Bookending the album is a symphony of Americana as he joins guests The Rising Fawn String Ensemble (wife Nancy Blake, vocal, cello; James Bryan, fiddle; Joel McCormick, vocal, guitar; David Hammonds, vocal) on "My Home's Across the Blue Ridge Mountains." As the liner notes state, "In true folk fashion, Blake tinkered with the melody and lyrics, noting that he 'doesn't think it's wrong to take the liberty to change things around a bit.'"
Liberty indeed. Even after all these years, Blake remains curious.
"I recently got a 15-year-old Martin Ditson 111. They were originally [in the 1920s runs] fan braced and made for gut strings and I'm sure many were wrecked with steel strings. How many [new models] were made?" asked Blake. After promising him that I would mail him via his PO Box the necessary information, Blake showed how at least his acquisition process has changed in modern times.
"I asked my nephew to look for it on the net and he found two," said Blake. But even after he gets it back from his luthier from a fresh set up, Blake is sure to keep looking.
"You are tone questing!" calls out Nancy in the distance. With a crackle in the line and a slight pause, Blake agrees with a murmur. The search continues.
Clifford Hall is a journalist, regularly contributing to magazines like Martin Guitar Journal of Acoustic Guitars, Guitar World, and the Fretboard Journal. A bluegrass and folk musician as well, Hall has a love of vintage Martins and has learned how the history of both Martin guitars and American music intertwine. Hall currently resides near Philadelphia, where he also works as an elementary violin teacher at the Owen J. Roberts School District in Pottstown, Pennsylvania.