Martin is proud to offer the D-35 David Gilmour Custom Signature Edition. This guitar is a nod to David's treasured ​​D-35, his main recording & writing companion for over four decades, but it's also an instrument for him today, with a style and sound all its own. The David Gilmour signature models are the first D-35s ever made with neck, back and sides of sinker mahogany, chosen by David for its warm, rich tones and exquisitely beautiful grain. We added an Adirondack spruce VINTAGE TONE SYSTEM® (VTS) top for an old-world sound and matched that with antique white binding and vintage gloss finish, Waverly Relic Nickel tuners. A unique neck shape & fingerboard pattern were crafted to David's specification for this guitar, while a special headstamp is featured on the reverse of the headstock. The signature models are limited to 250 pieces and every label is hand-signed by David himself, ensuring this guitar's place on every collector's wish list. Through this partnership, Martin Guitar is proud to support the David Gilmour Charitable Foundation.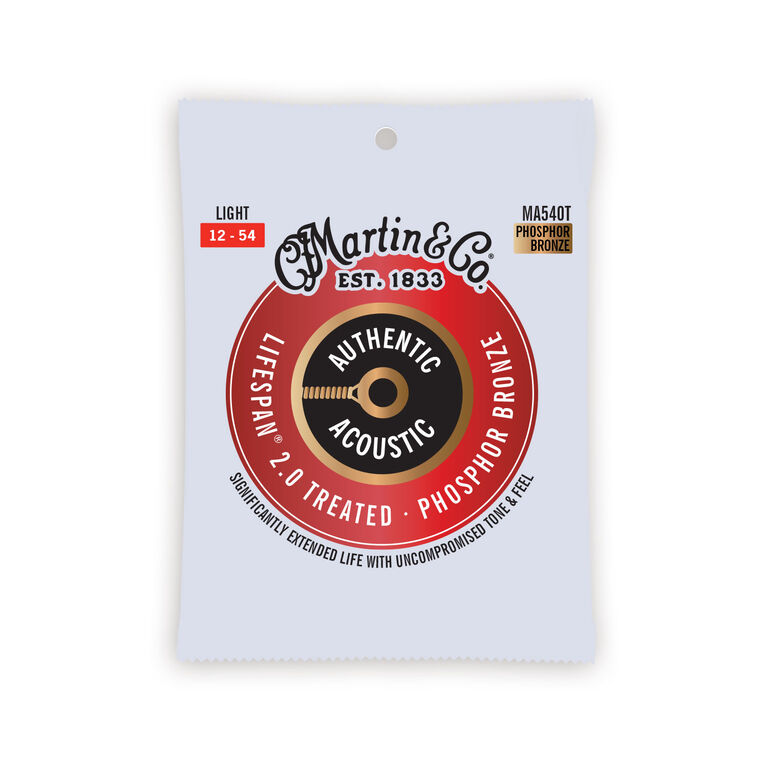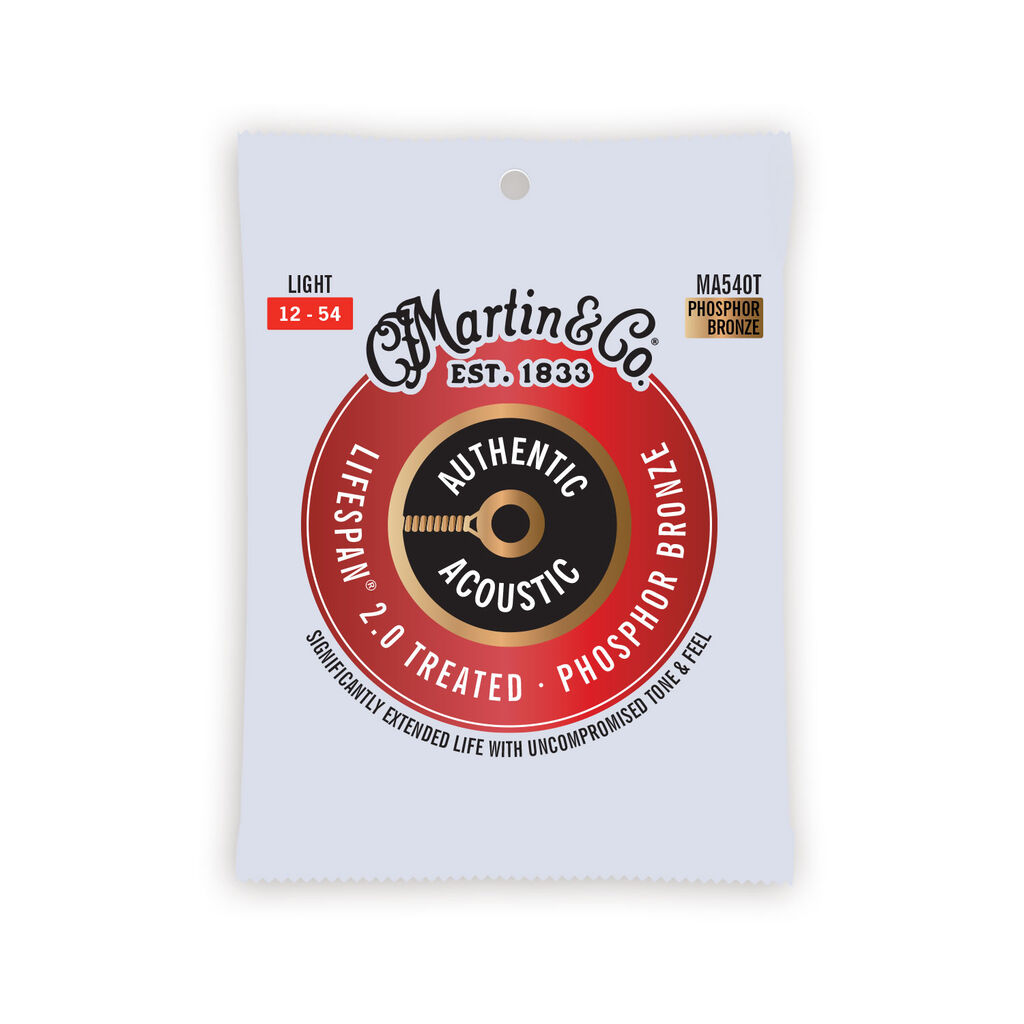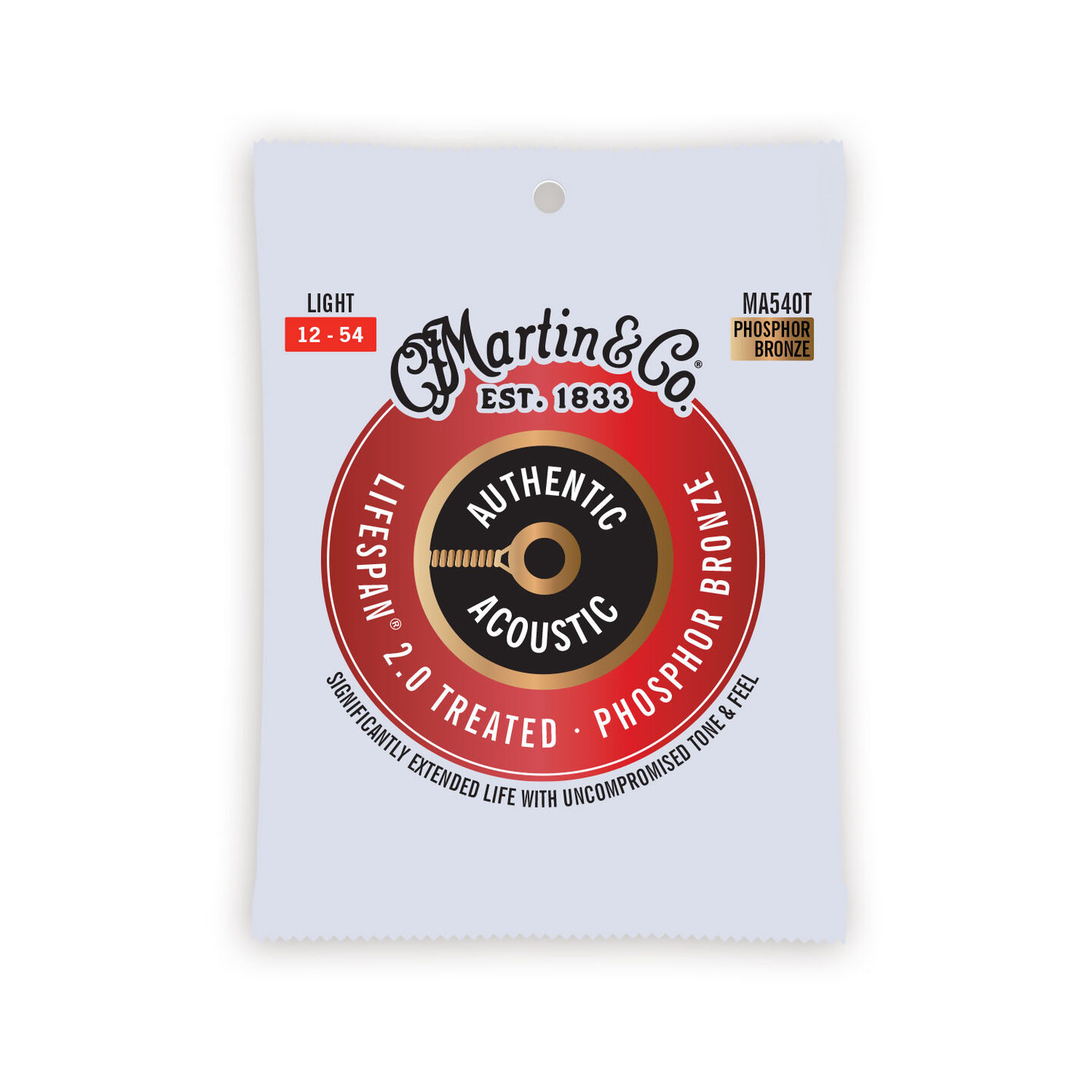 MARTIN AUTHENTIC ACOUSTIC LIFESPAN® 2.0 GUITAR STRINGS - Light
Next generation Martin® Authentic Acoustic® Lifespan® 2.0 strings are engineered using a new, patented anti-corrosion treatment only available from Martin. It protects the core and wrap wire to prevent corrosion without compromising tone or feel. Our impeccable standards for acoustic guitar tone are embedded in our string design and precision manufacturing process. That's why we make our own.
Limited Lifetime Warranty
Martin Guitar's Limited Lifetime Warranty is valid only for the original owner of the instrument purchased from the authorized Martin Guitar dealer located within the United States or Canada, to which the instrument was originally shipped. The instrument must be registered for warranty online at martinguitar.com.
The warranty is not transferrable to another owner. Instruments purchased outside of the US or Canada are eligible for coverage provided by the authorized Martin Guitar distributor in the country where it was purchased. The dealer where you purchased your instrument will provide warranty details.
Custom Signature
Specifications - Overview
Body Size:

D-14 Fret

Finish Top:

Gloss

Back and Side Finish:

Vintage Gloss

Bracing Pattern:

Forward Shifted X Brace

Scale Length:

25.4"

Brace Shape:

Scalloped

Fingerboard Width at Nut:

1 11/16''

Top Material:

Adirondack Spruce with VTS

Neck Shape:

David Gilmour Shape

Back Material:

Sinker Mahogany

Neck Taper:

Standard Taper

Side Material:

Sinker Mahogany

Electronics:

None

Recommended Strings:

Authentic Acoustic SP Light - 92/8 Phosphor Bronze MA540T
Specifications - Top
Top Color:

Antique Toner

Bridge Style:

Modern Belly - Drop in Saddle

Binding:

Antique White

Bridge String Spacing:

2 1/8''

Top Inlay Material:

Bold Herringbone

Bridge Material:

Ebony

Top Detail:

None

Bridge Pin Material:

Black Plastic

Pickguard:

Tortoise Pattern

Bridge Pin Dots:

None

Pickguard Inlay:

None

Saddle:

Compensated Bone

Rosette:

Style 28 Multi-Stripe

Saddle Radius:

16"
Specifications - Body
Brace Material:

Adirondack Spruce

Back and Sides Color:

Dark Mahogany

Brace Size:

1/4"

Back Detail:

3 Piece

Back Purfling/Strip:

Zig-Zag

Back Inlay Material:

None

Heelcap:

Antique White

Side Detail:

None

Side Inlay Material:

None

Endpiece Inlay:

Antique White
Specifications - Neck
Neck Material:

Sinker Mahogany

Fingerboard Material:

Ebony

Finish Neck:

Vintage Gloss

Fingerboard Width at 12th Fret:

2 1/8''

Neck Color:

Dark Mahogany

Fingerboard Inlay Style:

David Gilmour Dot Pattern

Number of Frets Total:

20

Fingerboard Inlay Material:

Abalone

Neck Joins Body At:

14th Fret

Fingerboard Binding Material:

None

Side Dots:

Yellow
Specifications - Headstock
Headstock Shape:

Solid with Square Taper and Diamond

Tuning Machines:

Golden Age Relic Nickel

Headplate Material:

Madagascar Rosewood

Knob:

Butter Bean

Headplate Logo Style:

Script Old Style Overlay

Nut Material:

Bone

Headplate Binding Material:

None
Specifications - Misc
Case:

Molded Hardshell

Left Handed Availability:

true

Label:

Paper Label

Pleked:

true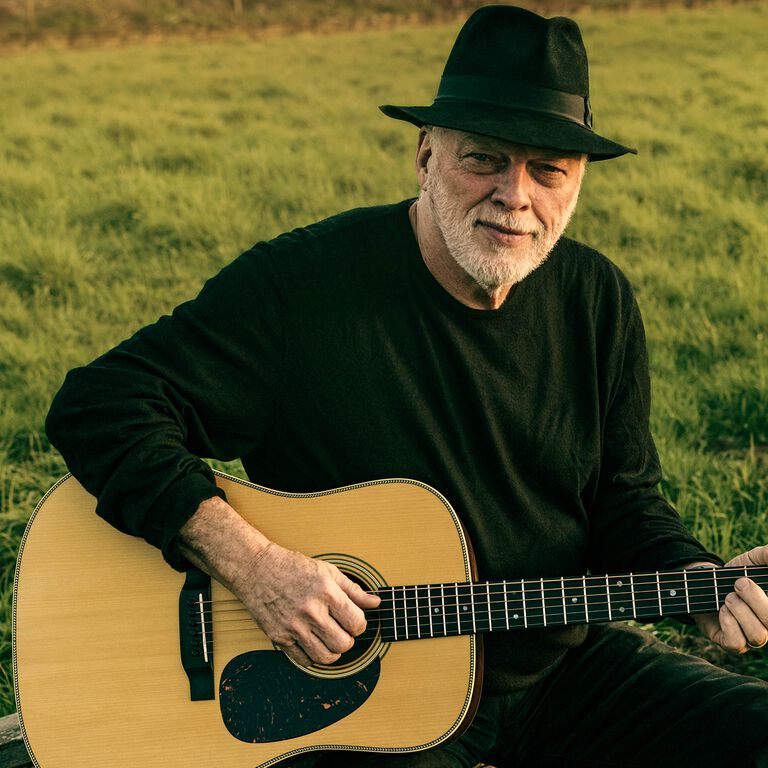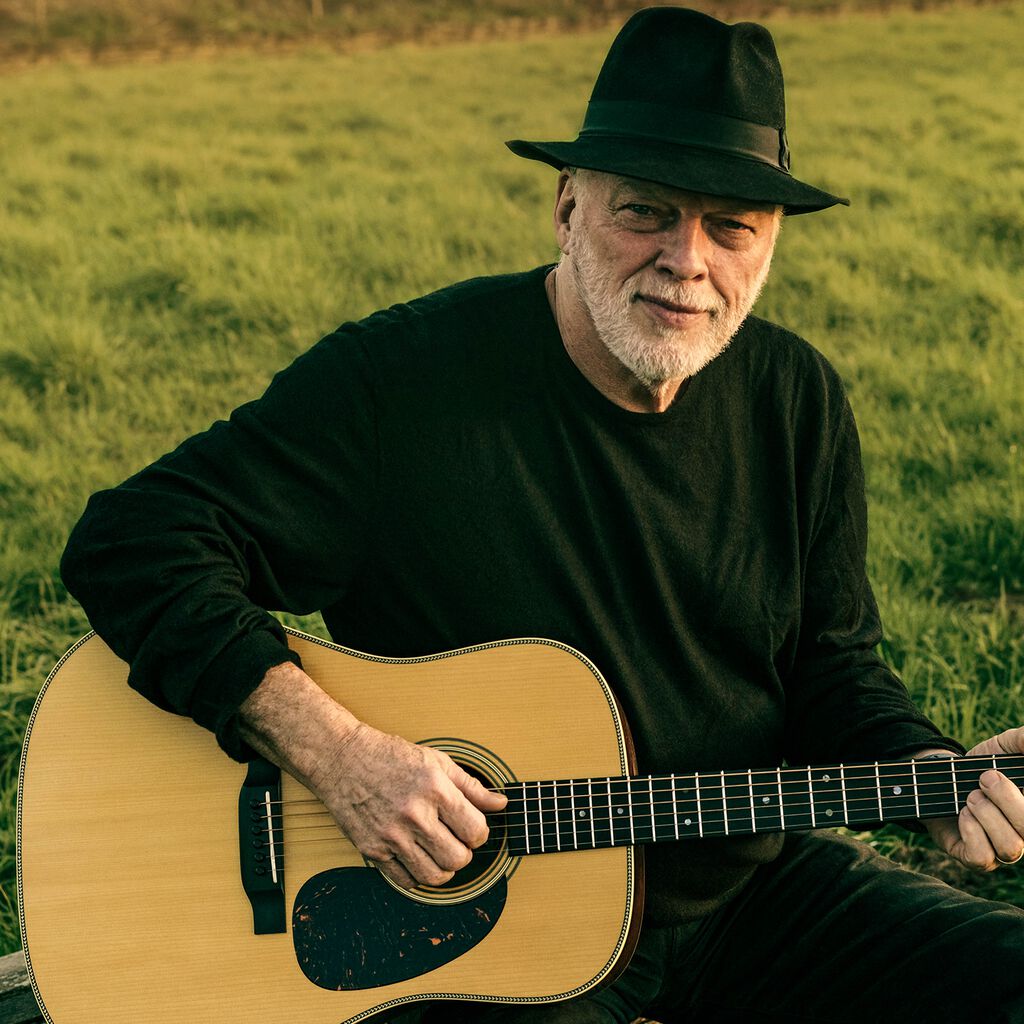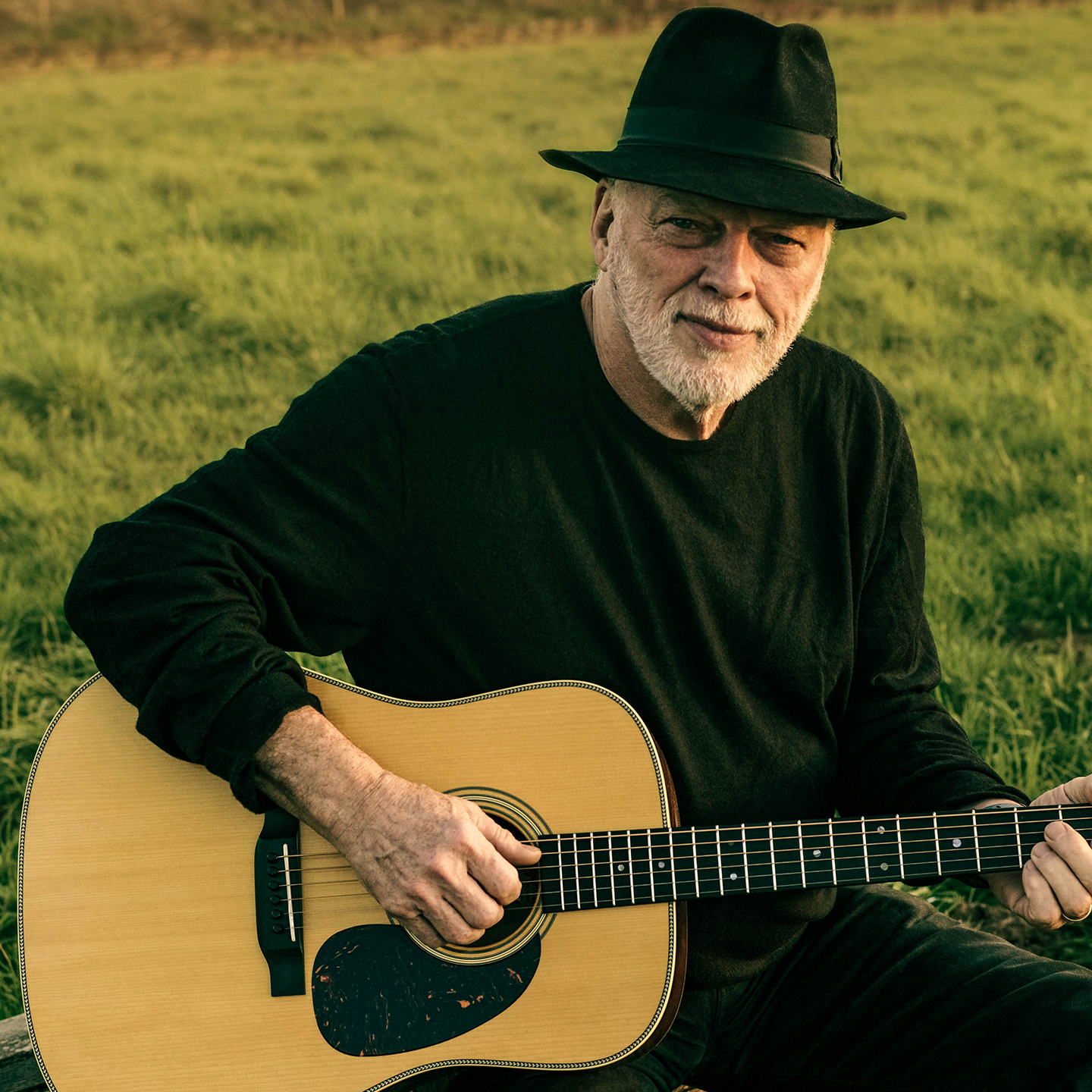 Q&A With David Gilmour
Can you tell us a little about why you felt the timing was right to work with Martin Guitar on this custom signature artist edition?
With my old D-35 and D12-28 moving on, there was definitely a gap. These new guitars were created first and foremost as tools for me to write and record with; their specifications were chosen with no compromise. They really are what I was looking for both in their sound and in their feel. The decision to make these identical guitars available for sale came afterwards, and, of course, I hope that the project will do some good through my charitable foundation.
Many were surprised that you chose sinker mahogany, when your two "famous" Martins that went to auction were both rosewood. We've heard that you're not a stranger to mahogany Martin guitars however?
That's correct. I own a vintage D-18 from 1945 as well as a D-18 Authentic 1939. Mahogany records so very well with such clarity, so I wanted to try it with these new models, and the sinker mahogany definitely has something extra special about it.
Do you miss the guitars that were sold, or do you not really feel that way about possessions?
Not really. I hope they are giving their new owners great pleasure. It was time for them to move on. I'm very happy with the replacements.
Interesting that you chose the 1 11/16" fingerboard width, which was the standard for Martin Dreadnoughts for many decades before the recent switch to 1 3/4" for most models.
It's just what I'm used to. The D-35 was 1 11/16". I asked Martin to create a neck shape that was more rounded than the first prototypes, that sat comfortably in my hand and was closer to the feel of my old D-18. The 1 11/16" works better with that. These amounts seem very small, but they make a huge difference.
We like your fingerboard inlay pattern. The dots seem more in proportion to those of a normal D-35.
We looked at using diamonds and squares, but I felt they looked a little small. We made them bigger, but then they looked odd, so we decided to revert to the D-35 pattern. The size of the 5th, 7th, and 9th dots on a D-35 always seemed slightly large to me, so Martin kindly shrunk them a little.
Do you play any other Martin body shapes aside from Dreadnoughts?
Yes—I have an 0-28VS. Lovely, delicate little instrument.
Do you ever play fingerstyle on a steel-strung acoustic or mainly with a pick?
I've done a lot of fingerpicking on steel-strung acoustic guitars over the years. Strumming with a pick, of course.
Neither your D-35 nor D12-28 had pickups, nor do your signature guitars. Do you have a preferred method/ setup for miking up and recording acoustic guitar in the studio, or does it vary?
I leave that to the professionals. They tell me that it varies, depending on the situation and location. Generally for best acoustic reproduction, the guitar is miked in a fairly standard way—in a room that is not too large or too live. Over time various Neumann, AKG, Sony, and DPA mics have been used. Internal acoustic pickups mostly are only utilised in conjunction with effects in the studio and on stage, of course.
Both the six and twelve look so classic "Golden Era" Martin and are beautifully understated/tasteful. We particularly like the vintage headstamps. Do you prefer a more straightforward look to a guitar?
I'm not keen on anything too flashy. Sound and feel are my main concerns, and I think that Martin has done a really good job with these. I like the way they look together.
Have you managed to record with the new guitars yet? Any "tunes" in them, do you think?
Yes, I have been recording at home, and the results have been pretty good. With regards to tunes... well, there's progress, but you'll just have to wait and see...
Martin would like to give special thanks and recognition to David's Guitar Tech, Phil Taylor, and Westside's Artist Relations Manager, Mark De Neys, for their invaluable contributions to this project.