Martin Guitar Unveils the Rich Robinson Custom Signature D-28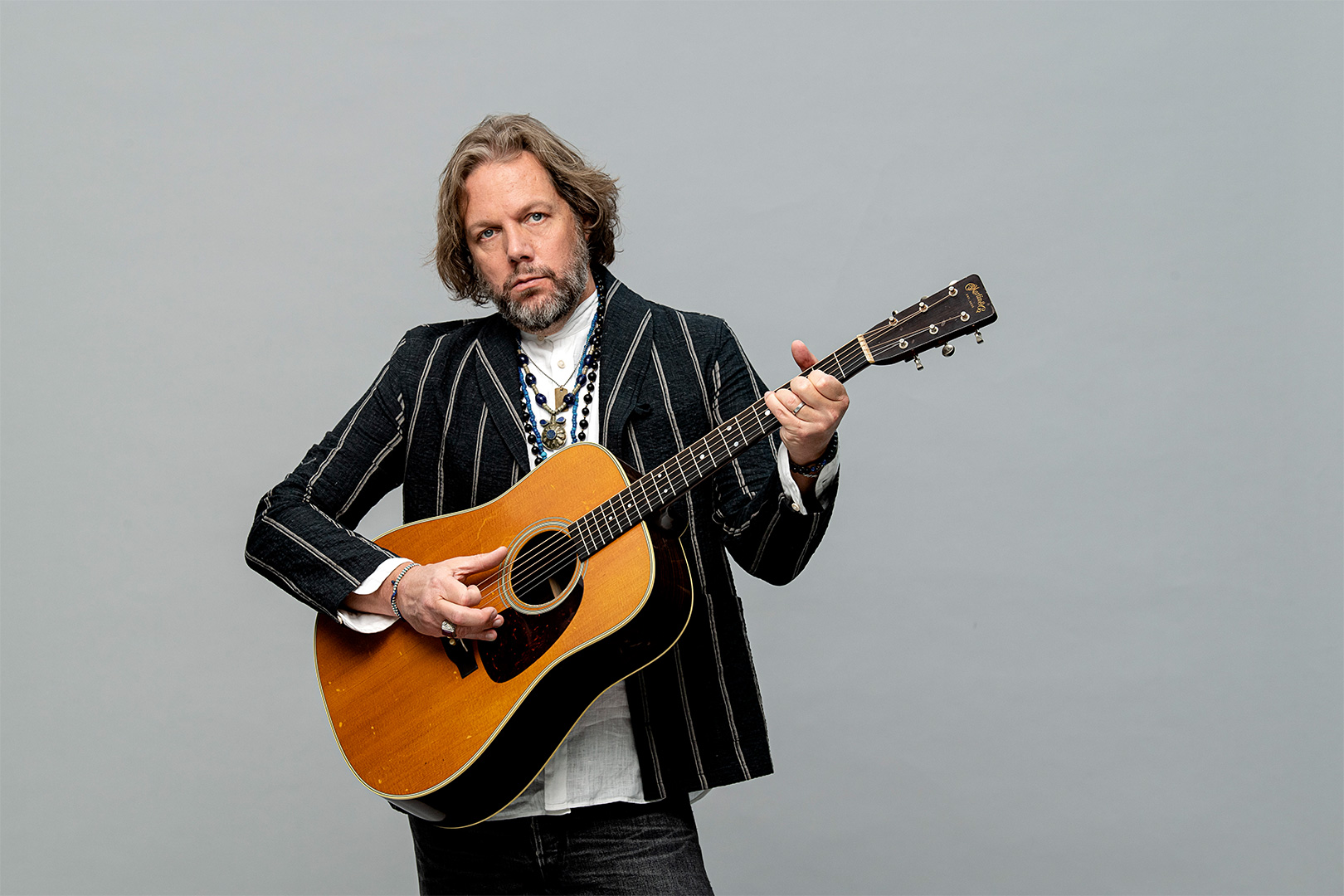 Nazareth, Pa (NAMM, HALL D, Booth 5602)
Thursday, June 2, 2022
C. F. Martin & Co. (Martin Guitar) is proud to announce the Rich Robinson Custom Signature Edition D-28. Based on Robinson's 1954 D-28, that originally belonged to The Black Crowes' guitarist's father, it is the first signature guitar Martin has built h replicates the artist's personal instrument down to the wear and tear from decades of playing. Robinson affectionately named the model "The Appalachian" in homage to his father, who played it on stage at the Grand Ole Opry; as a traveling musician with the Hillbilly Highway; and in his folk band, The Appalachians, during the 1950s and '60s.
"This guitar, which was passed down to me from my father, is the instrument I learned to play guitar on," Robinson said. "It is the instrument on which I wrote our songs, and I played on every Black Crowes' record. When Martin approached me about a signature model, I thought, what an amazing tribute to have for him. That's why I named it "The Appalachian," a nod to my dad and his influence on me."
Creating this signature model was no small feat, but after a year of development, the design team at Martin got the look, feel, and sound just right. "When I play this guitar, it rings: it feels incredibly accurate, so close to the original," Robinson beamed. "I wanted to make sure it had the same tuners, the same style of neck, and the same bridge. The way that it sings, the way that it all presents itself, it's just phenomenal, and I couldn't be happier with it."
About the Model:
D-28 Rich Robinson
Calling all Black Crowes fans! Martin is proud to bring you the Rich Robinson Custom Signature Edition D-28. This model is a guitar player's dream. This soulful representation of Robinson's beloved 1954 D-28 is crafted with aged satin-finished East Indian rosewood for the back and sides and an aged Sitka spruce top that is finished with a very thin vintage gloss. It also features rearward-shifted non-scalloped bracing, which offers a very balanced tone and added volume. It includes some 1950s style vintage build characteristics, like Martin's signature dovetail neck joint, authentic hide glue construction, an ebony fingerboard and bridge, and aged nickel tuners. Another custom feature requested by Robinson is a bridge with the wings slightly softened for comfort. The model includes a specially designed label signed by Robinson and numbered in sequence. List price: $6,999.
About The Black Crowes:
In 1990, when journalists were lamenting the death of rock, as cheesy pop and hair metal dominated the charts, Atlanta's Black Crowes gave the genre a swift and much needed kick in the ass with Shake Your Money Maker. Fueled by singles "Jealous Again," "Twice As Hard," "She Talks To Angels," and the break-through cover of Otis Redding's "Hard To Handle," the band immediately took the rock world by storm, topping Rolling Stone's "Best New American Band Readers Poll" in late 1990. The Black Crowes went on to release eight studio and four live albums, selling in the tens of millions along the way; they sold out shows around the world; had legendary guitarist Jimmy Page join as a member; got kicked off a tour with ZZ Top for insulting the sponsor; got screwed by bad record deals; got married and divorced, fought amongst themselves and against the rest of the world. In other words, they've done everything a legendary rock group should do. For more information, please visit www.theblackcrowes.com
Photo credit: Ross Halfin