Tips & Tutorials | September 14, 2021
IT'S TIME FOR AN ADVENTURE!
Happy Retirement, Jackie!
by Kristi Bronico
After serving five years as President of C. F. Martin & Co., last year Jackie Renner announced her plans to retire effective October 1, 2021. During her tenure, Jackie guided the company's strategic planning, global operations, and key initiatives with grace and inspiring determination. We sat down with Jackie to discuss her time at Martin and what lies ahead for her.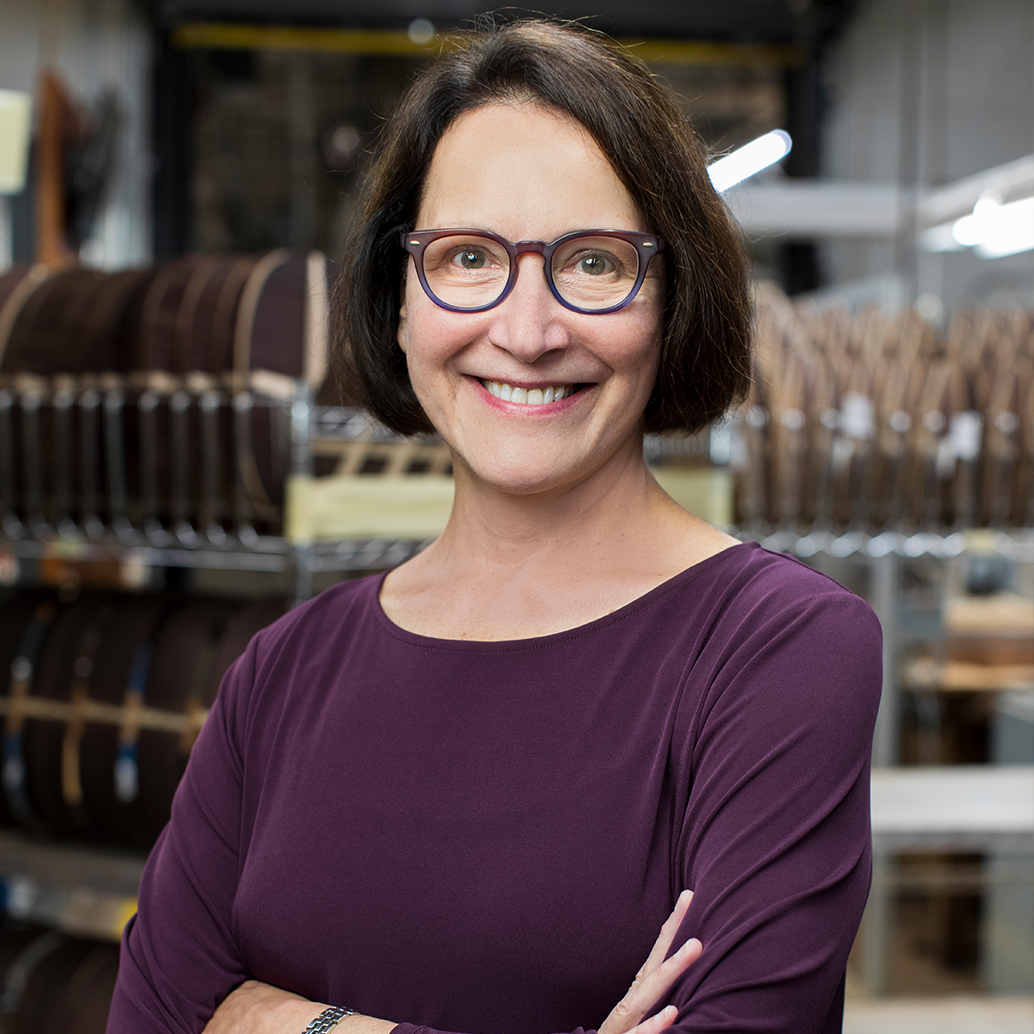 Q: What was your favorite thing about working at Martin?
A: The fact that Martin has long embraced social and environmental responsibility at the core of its culture has been very important to me. Yes, profitability is important. But you can have both. The care of our employees, the environment, our business partners, and the communities in which we operate is demonstrated by my colleagues every day. Their creativity, craftsmanship, and passion for music and our industry have made Martin a great place to work.
Q: What accomplishments are you most proud of?
A: When I joined Martin in 2015, I wanted to help strengthen the company and reinforce its legacy. As I retire, despite the pandemic, I believe we are stronger. I want to thank our entire leadership team and all our colleagues for that. We have expanded our Mexican operations twice since I joined the company and will open a new central distribution center this year. We introduced the patented SC-13E guitar in 2020, which was received enthusiastically by consumers. We continued to build the Martin brand and expand our international presence. And we became the first company in the musical instruments industry to become B Corp® certified, reinforcing our commitment to all our stakeholders.
Q: Do you have any special retirement plans?
A: Last year, when I set a 2021 retirement date, my immediate plans looked different than they are today. My husband and I planned some significant international travel this fall. Now, I think those plans will wait for 2022. Longer term, I intend to remain engaged in causes near to my heart.
Q: Any final thoughts you'd like to share?
A: While I look forward to the next chapter in my life's journey, due to the pandemic, I will miss not having seen our business partners in Anaheim at NAMM. I will have to use virtual meetings to thank them for their partnership and their friendship over these years. I hope I will be able to say goodbye to all my Martin colleagues in the U.S. and Mexico in person. I hope everyone I have had the privilege to work with will remain healthy in the coming year and beyond. I hope music will remain important to everyone.
All of us at Martin want to thank Jackie for her hard work, dedicated leadership, and unwavering commitment to the brand. We wish her all the best for a wonderful and well-deserved retirement.