From the Factory
Jul 2, 2020
The Test of Time: Martin's Aged Guitars
Martin CEO and Chairman, Chris Martin, has been heard to say, "The day you buy a Martin guitar, is the worst it's going to sound."
Let us explain!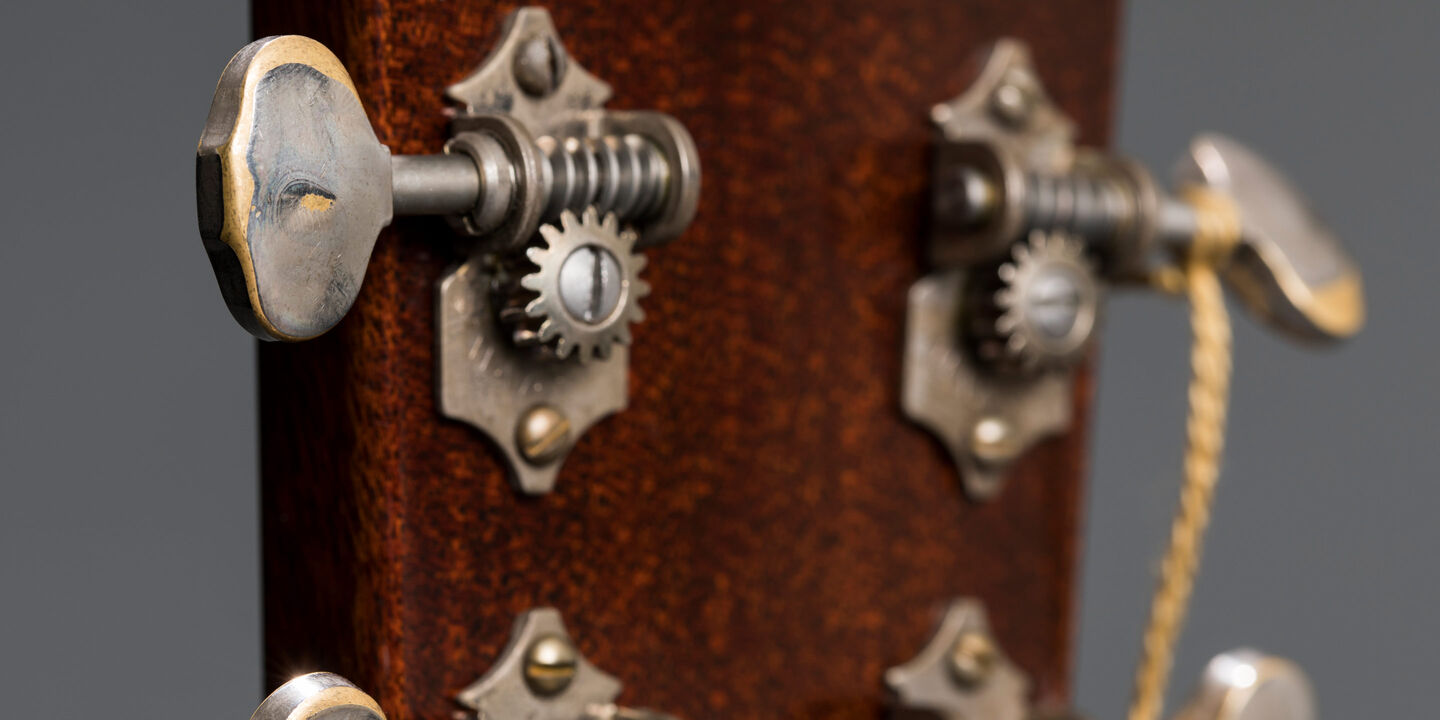 What Chris is really saying is: The older your Martin gets, the better it's going to sound.
But why is this? Why is the tone of older Martin guitars more robust than those fresh off the shelf?
One key reason is that the tonewoods will gradually lose moisture as they age. As a result, they become lighter, and more resonant. The timing varies depending on environmental conditions, but it can take upwards of 40 years before the sound of your Martin naturally matures.
In a quest to chase after the sound of Martin's Golden Era, our research and development engineers wondered, "What if you could speed up the aging process of a guitar?" Through the process of torrefaction, other manufacturers experimented with aging guitars. But it wasn't enough for Martin to simply age a guitar, we wanted to exactly replicate everything about these vintage instruments. And after years of research and testing, our engineers found a way with our Vintage Tone System (VTS).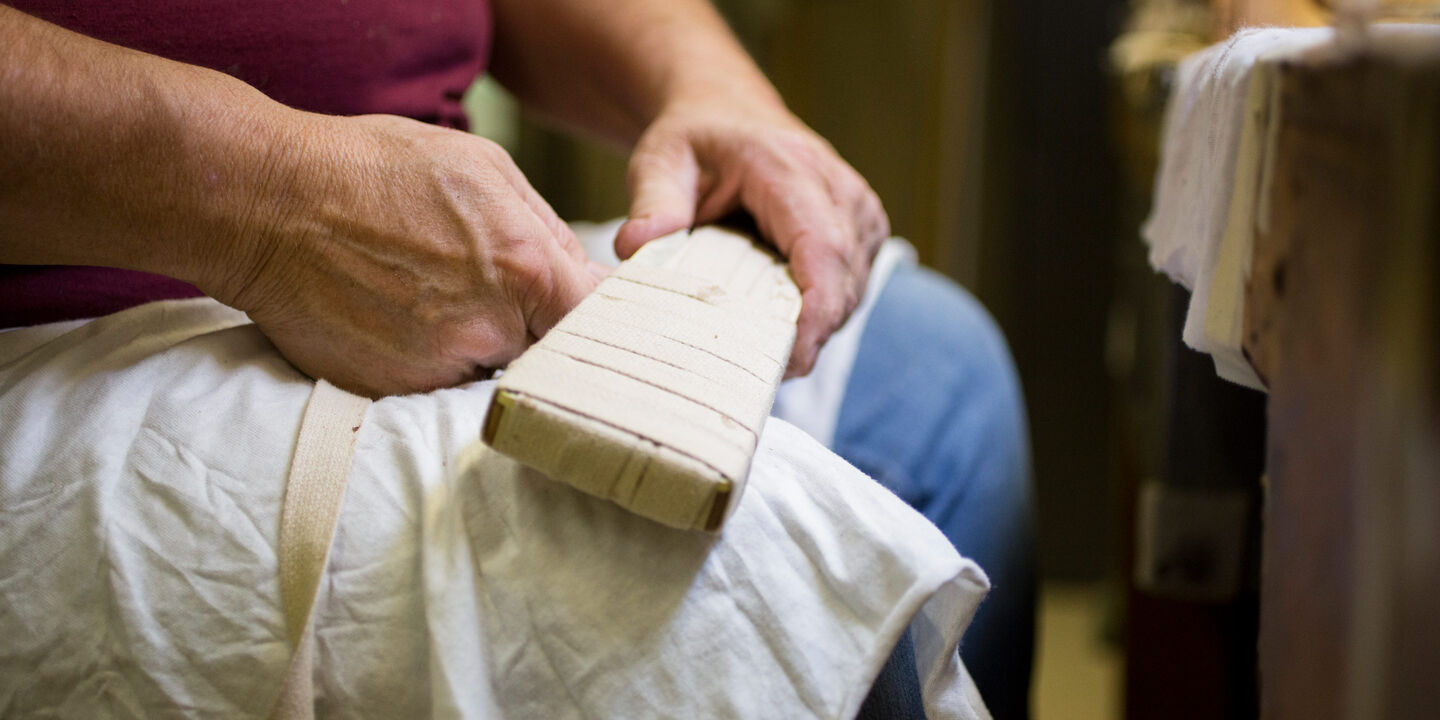 The Process
The process of 'aging' tonewoods, sometimes referred to as torrefaction, involves baking the wood in a vacuum-sealed kiln. It's thought that the early Vikings were pioneers of this technique, suspending slabs of wood over an open fire to dry them out prior to using them for boat building.
A lengthy and painstaking undertaking, our research and development department dived deep into the science of torrefaction. High tech, deep scans were taken of a range of pre-war Martins, plus a Ditson Dreadnought from 1919, to examine the cell structure of these instruments' wood in microscopic detail.
To truly recreate the look and feel of pre-war Martins, the team had to look beyond just the aged wood. They had to study the weathering exhibited by classic Martin guitars, from lacquer cracks to the wear in certain spots from players' hands and friction from their clothing. It all had to be replicated in order to satisfy discerning eyes and ears. Fortunately, Martin is the only guitar maker in the world with ready access to a collection of finely made instruments dating back over 185 years. So the team blindfolded themselves and meticulously explored every surface and edge of a 1937 D-28 from our museum, documenting the effects of wear and tear with their fingers, as much as with their eyes and ears.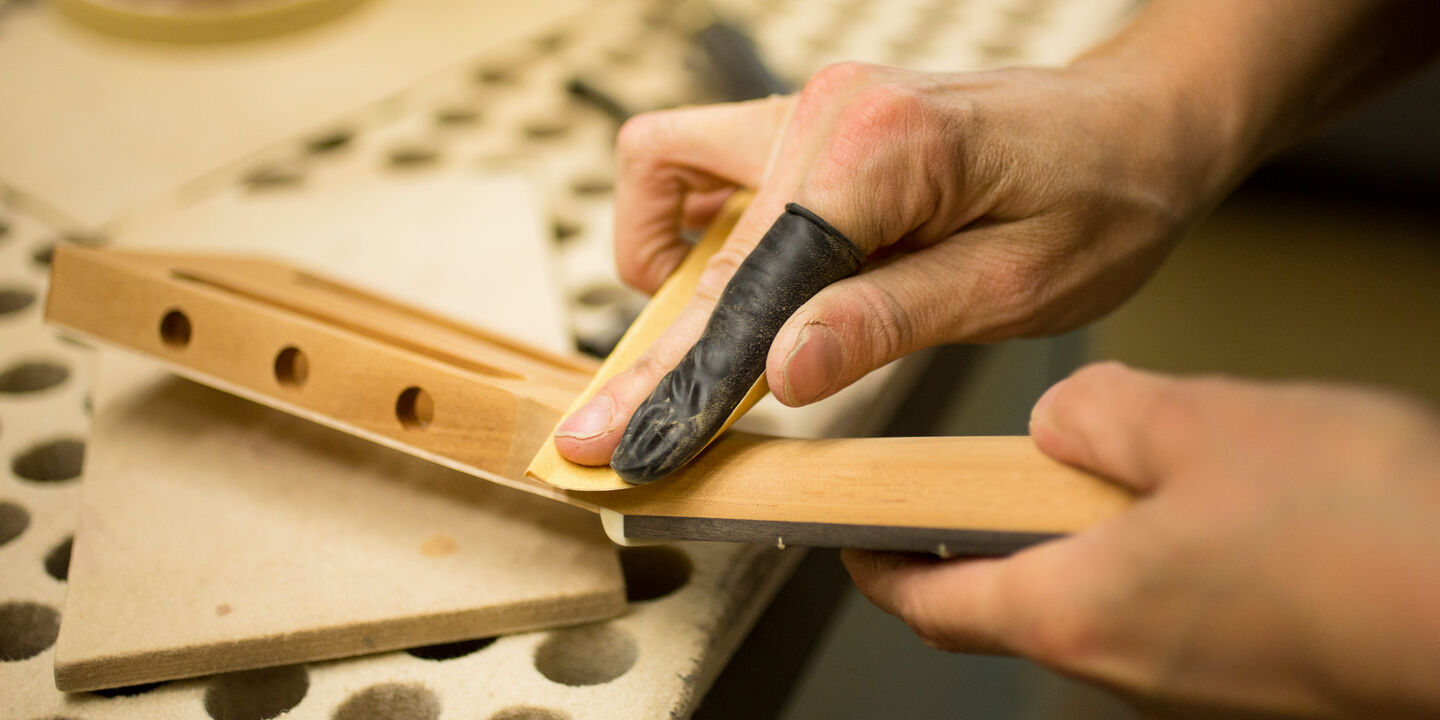 The Results
Armed with this extensive information, Martin is now able to treat wood and gently distress guitars using our own proprietary process, the Vintage Tone System (VTS), that is akin to what decades of a natural aging process would look, feel, sound, and even smell like. Nowadays, we produce most guitars with a mix of technology and hand craftmanship, but our aged Authentic series guitars are 100% hand cut, scraped, sanded, finished, and assembled. Faceoffs with genuine Martin Museum pieces proved that Martin's Vintage Tone System (VTS) process closely replicates the condition and tonal characteristics of a coveted Golden Era Martin guitar with startling accuracy.
Are Martin's aged guitars worth the price?
Paul Riario from Guitar World visited the Martin factory to compare a brand new D-18 Authentic 1939 with the original D-18 from our museum collection. We think Paul's reaction speaks for itself. "The voicing…is right there, the feel is there. Even the color, the patina… I mean everything about it is just right."
As Paul points out, a genuine Depression-Era D-28 will cost you up to $100,000 or more. Comparatively, the street price of the D-28 Authentic 1937 Aged is well below that. Paul goes on to say, "Considering the amount of time that goes in to making this,… what you're getting is a really one of a kind instrument, and no two are alike. So to me that is worth the price."
View the Authentic Series online now, or learn more about Martin's aged guitars in our Journal archives here.
Other Martin Guitar Resources: