Tips & Tutorials | July 1, 2021
Best Martin Guitars for Beginners
A Guide to Buying Your First Martin
by Kristi Bronico
Whether you're just learning to play guitar or you're shopping for someone that is a beginner guitar player and is ready for their first acoustic guitar, we'd like to help you discover which Martin Guitars can take you from home to guitar lessons to the studio and everywhere in between.
Before we start getting into specific models, there are some key things to look for when shopping for your first acoustic guitar.


Comfort
When every acoustic guitar player starts out - and I mean EVERY acoustic guitar player (yes - even those that went on to become the best players in the world) – it's going to be uncomfortable. Why? Well, playing the acoustic guitar will tap into muscles (especially in the hands) that may not otherwise be used every day. And the tips of your fretting hand fingers (the hand that pushes the strings down to form notes and chords) will be sore for a while before you build up callouses and they become desensitized to the pressure against the strings. I'm not going to sugar coat it, folks, your fingers are going to hurt. For a while. Now, I know I'm not making this sound very appealing but, trust me, it's worth it! And there's good news – if you start out with the right guitar, it can make all the difference in the world between sticking with it or quitting.
I spent $50 on my first guitar in the mid-1990's and, while I will never get rid of it, it was so uncomfortable and painful to play, as a beginner, that I never even made to past my third lesson. I just gave up. Then, many years later, I bought a quality guitar (1) that didn't hurt my fingers nearly as much and I've been playing it now for 21 years.
Looking back, I wish my first guitar teacher had taken the time to explain that the action on that first guitar was too high – meaning I had to press the strings down much harder than I should have to make the notes and chords sounds good, and that I was using strings that were too heavy for a beginner (2). It also had a big, fat neck which was difficult for me to navigate with my small, inexperienced hands. Not to mention that my first guitar was a Dreadnought – one of the biggest body sizes you can get. I'm only 5' 2". It just wasn't the best beginner guitar for me. I still have that guitar, for sentimental reasons, but I rarely play it, even though I can now.
The bottom line is that, when it comes to comfort, a smaller body size with a quality build and neck set up will be easier to play during the learning phase.


Durability and Portability
When you first learn to play acoustic guitar, you're going to need an instrument that can take a bit of a beating. If you dedicate yourself to learning, you'll be playing it A LOT and you're going to want to take it with you everywhere you go. Because the more you practice, the better you become and the quicker you will build up those callouses. So you need a guitar that is durable and portable but still easy to play. Choose one that comes with a case, preferably a gig bag, so you can easily take it along for the ride (or walk!)


Quality
You will never forget your first acoustic guitar – even if you're not a sentimental mush like me. So, I recommend investing in a guitar that can grow with you and maybe even be passed down to a loved one someday. I suggest that you buy the best guitar you can afford. I know that number looks different for everyone, so just do the best you can. A quality guitar is going to play better and sound better – even while you're first starting out. If you make an investment in your first guitar, it can save you time and money and frustration in the long run. And you'll be more likely to stick with it. You can't become the next Tommy Emmanuel if your guitar is sitting in your bedroom closet.
Now that we covered some basics for beginner guitar buying, I want to go over a few of Martin's series that are a great place for beginner guitar players to start. All the series that I am recommending, except the Little Martins, have models with electronics built-in and all of them, including the Little Martins, come with a gig bag. Bonus!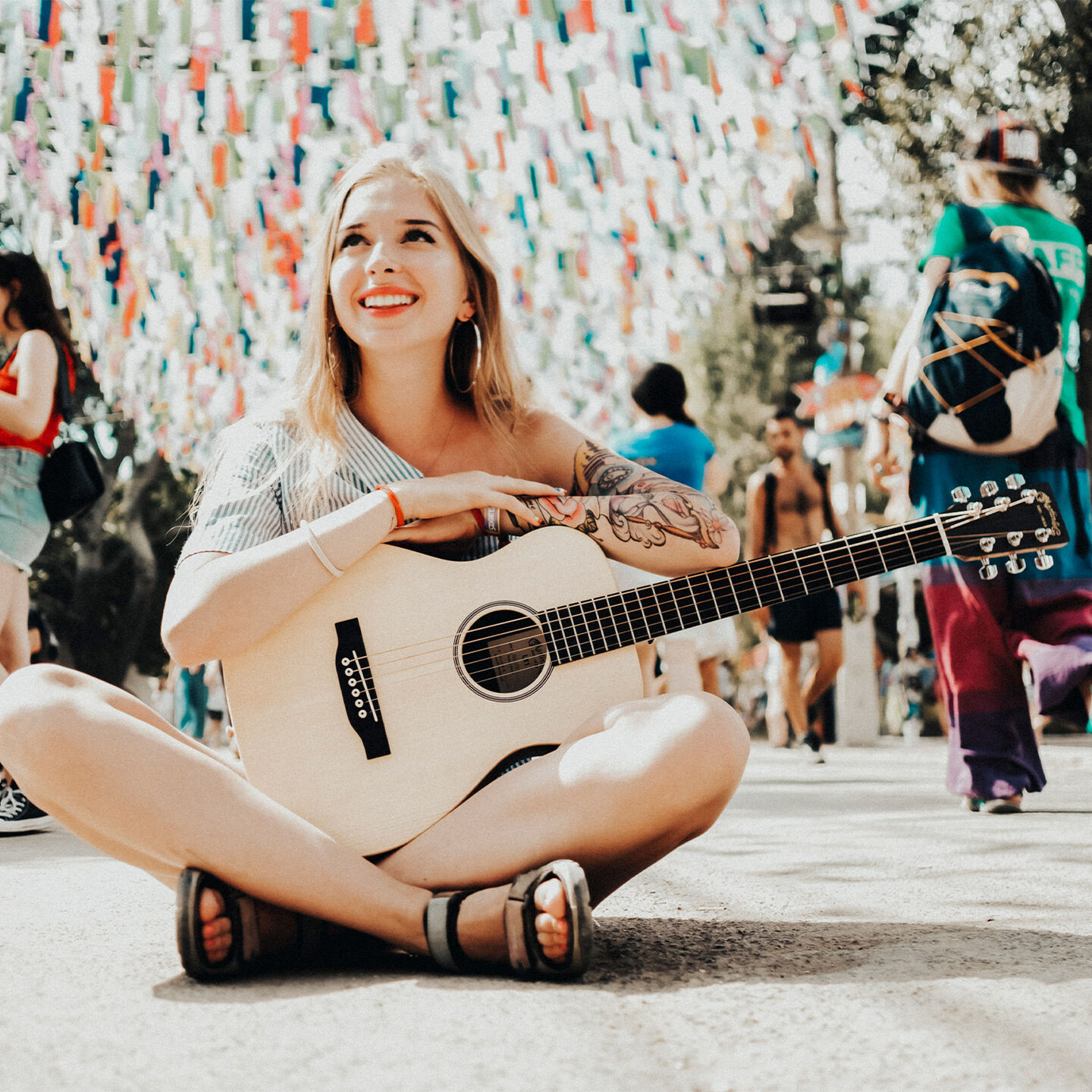 LITTLE MARTIN SERIES
Little Martins are small in size but big in performance. Ed Sheeran has even played sold-out stadiums with one. And because the back and sides are made with HPL (High Pressure Laminate) they provide worry-free durability. We even make models that have HPL tops for an even more affordable and durable option. And because they're small, they are very travel friendly. They even fit in most overhead airplane compartments but be sure check individual airline requirements before traveling. All LX models are crafted with Martin's signature X bracing for stability and amazing tone. And they come with a seriously cool gig bag. The greatest thing about a Little Martin? You'll never outgrow it. It will be your favorite travel guitar for life. Shop Little Martins Here.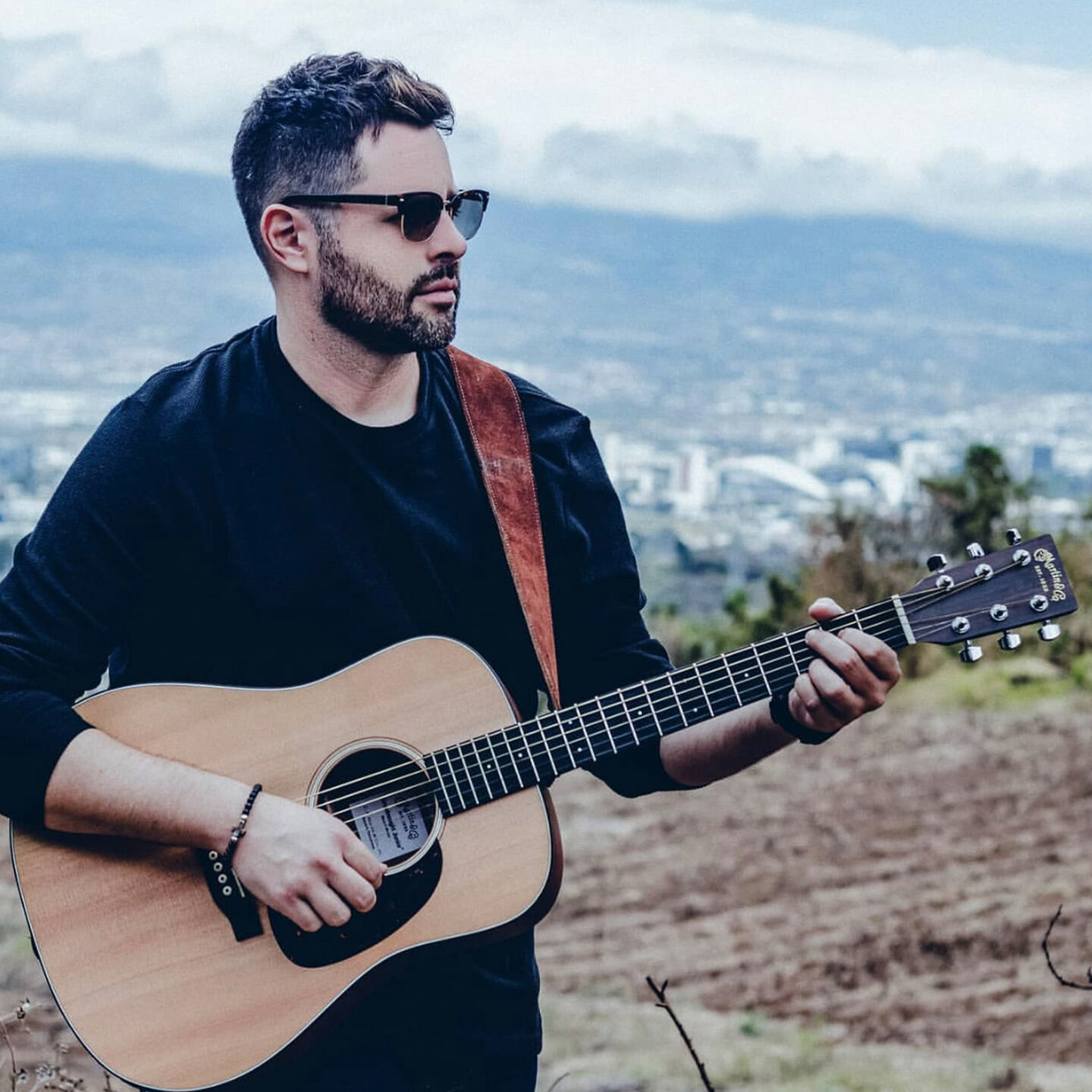 JUNIOR SERIES
The Junior Series instruments are slightly smaller than their full-size counterparts. We make a 000 style and a Dreadnought style. Even though they are slightly smaller, they are made with solid wood tops, backs and sides so you aren't going to sacrifice much tone or volume. The Junior Series was designed to be comfortable and easy to play so Juniors are the perfect first guitar. They even include some full-sized Martin features like scalloped X-bracing. In case you're not familiar, the reason we scallop the braces that support the guitar top (ie: shave away some of the edges of the bracing tone bars) is to lighten up the top to allow it to vibrate more freely. So, the Junior series really delivers all the tone you'd expect from a full-sized Martin just slightly scaled down in size. The Junior Series also has contoured back so it sits very comfortably against your body and they include our high-performance tapered neck, which is more slim and shallow, making it super easy to play, even if you have smaller hands. Shop Juniors Here.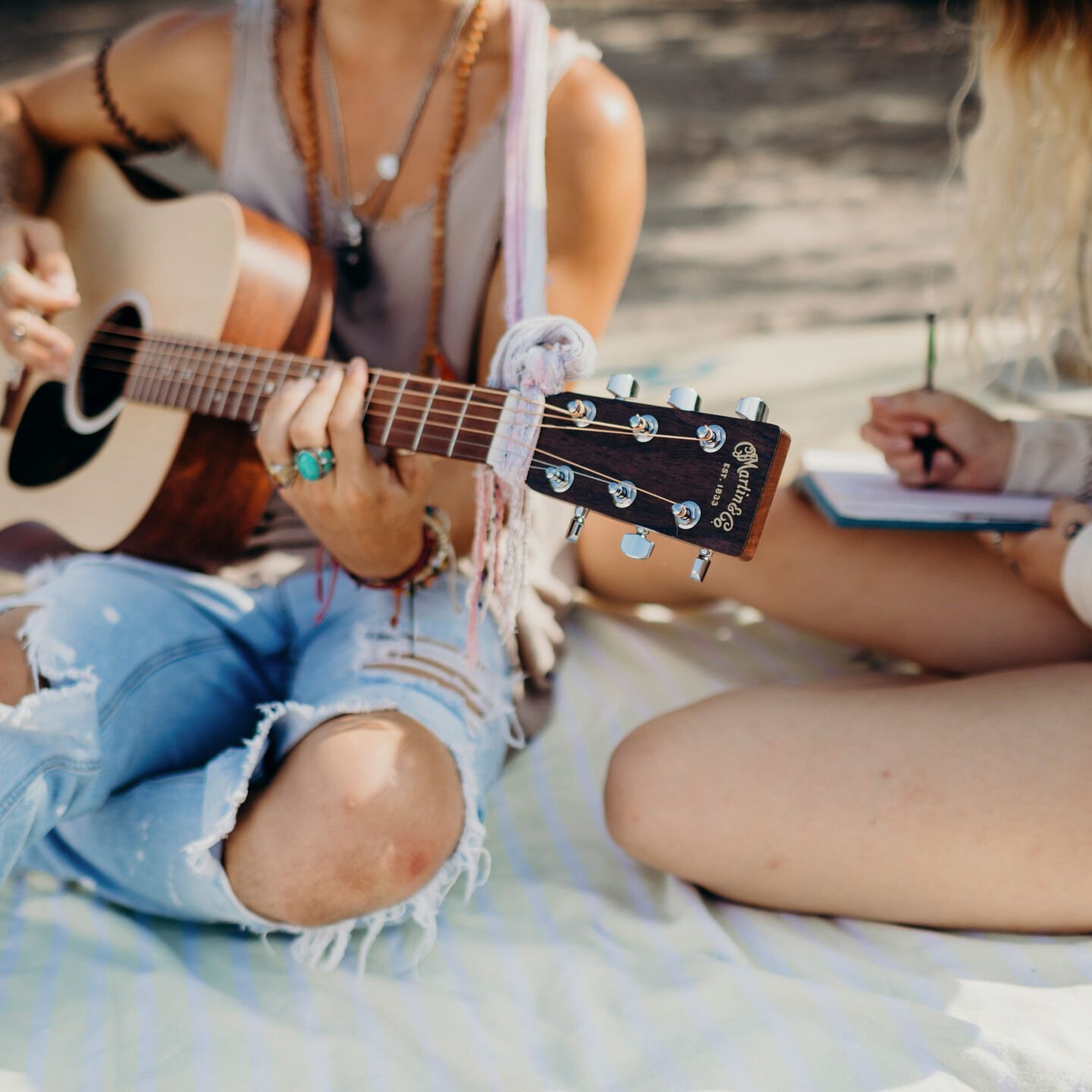 X SERIES
For simplicity's sake, you can think of Martin's X Series guitars as the full-sized equivalent of the LX Series with some additional features. They are super durable, and we make X Series models in a variety of sizes and styles from 0 (the smallest body size) to Dreadnought (the largest). Some have HPL tops, and some have solid wood tops. The model names with a 1 (like the D-X1E) have HPL tops and the ones with a 2 (like the D-X2E) have solid wood tops. And quite a few include a cutaway to reach those high notes for aspiring shredders. And we offer a variety of high-resolution wood patterned HPL so you can pick the look you like best. Another cool thing about the X Series is that they all include electronics so you will be ready to plug in to record or play live on stage once you master a few chords! Shop X Series Here.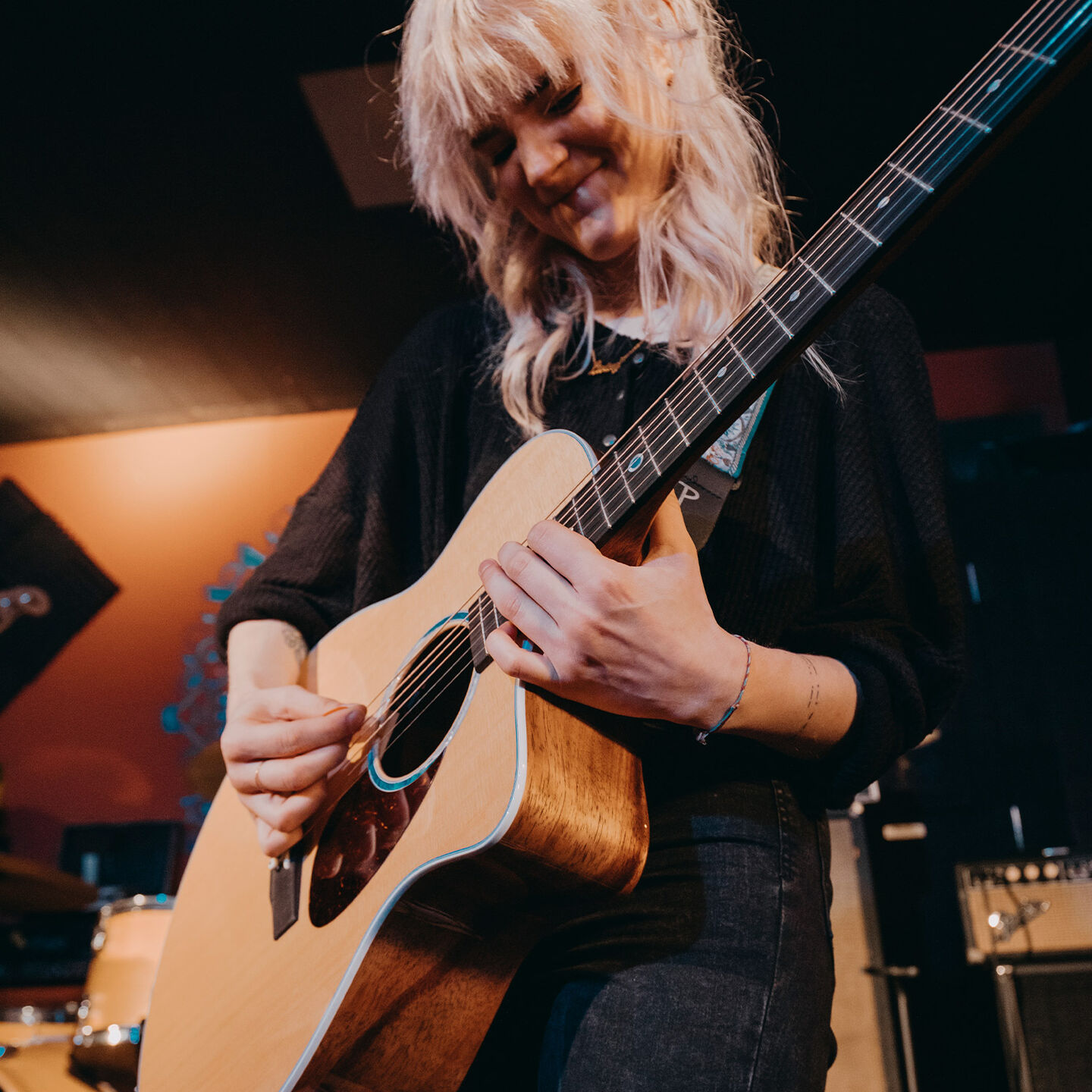 ROAD SERIES
Martin's Road Series guitars are the perfect entry to the full-sized, solid wood class of Martins. We make a variety of sizes and styles, include the revolutionary SC-13E (shown here) which really has it all for beginners that want to grow into their first Martin. These instruments are professional grade, and they'll be there for you every step of the way as you conquer the instrument. All Road Series models include solid wood construction, advanced electronics, and elegant appointments. Shop Road Series Here.
If any of these options pique your interest, we recommend trying them out in person to see what works best for you. Authorized Martin retailers are very familiar with the nuances of each series and can help you make your decision. Many Martin dealers also offer financing so you can make monthly payments instead of paying all at once. So, go get 'em! Find a Martin Dealer Here.
1 - Yep – the quality guitar I bought is a 000 mahogany Martin. And I didn't work for Martin when I bought it, so I wasn't even biased.
2 - To learn more about how to choose a string gauge, check out this blog post: How to choose a string gauge for your acoustic guitar. Choosing the right string gauge can make a huge difference, especially when you're just starting out.
Other Martin Guitar Resources: