Tips & Tutorials | May 24, 2023
The Martin Auditorium Buying Guide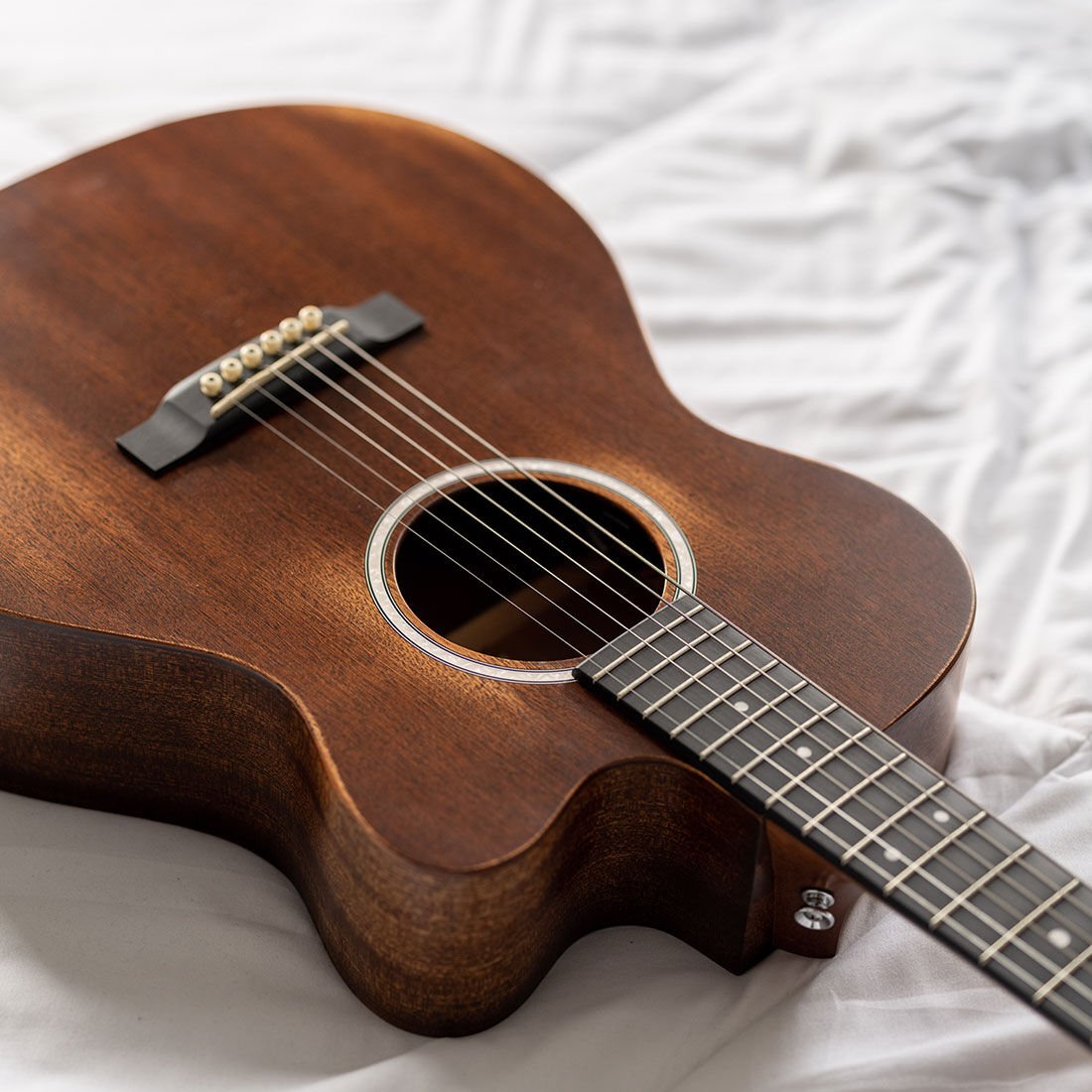 Hey, fellow guitar enthusiasts! Welcome to our second body-size buying guide. We started with a guide on the Martin Dreadnought, and we hope that was helpful to you. Now we want to share some info on one of our other popular body sizes – the Martin Auditorium (000) guitar - to help you determine if this is a good fit for you. Whether you're a newbie or a seasoned pro, you deserve an instrument that perfectly suits your style.
Maybe you've tried a few Dreadnoughts and decided that you want a smaller, full-sized Martin guitar that still packs a punch and can still handle both the stage and studio. Martin's Auditorium guitars are mid-sized and can give you the best both worlds, offering some of the big low-end sound of Dreadnoughts, while also having the delicate touch of a Concert guitar for those sweet fingerpicking moments.
So, if this sounds like the kind of guitar you've been searching for, then check out this Martin Auditorium Buying Guide to find your perfect match. Trust us, your ears and fingers will thank you.
What is an Auditorium (000) Style Guitar?
An auditorium style guitar is a popular choice for many musicians due to its versatility and balanced sound. One of the best characteristics of this type of guitar is its size - it's larger than a parlor guitar, but smaller than a dreadnought, which makes it comfortable for most players to hold and play.
Another great feature of an auditorium style guitar is its shape. The narrow waist and curved sides allow for a more focused sound with clear treble notes and balanced mid-range tones. This makes it a great option for both fingerstyle playing and strumming chords.
Here are a few ways that an Auditorium style guitar can impact your sound:
The balanced sound it produces allows for each note to be heard clearly, which is especially important when recording and playing with other musicians and instruments.
The mid-range tones are warm and full, while the treble notes have a pleasant sparkle without being too bright.
Overall, an auditorium style guitar is a versatile and reliable choice for guitarists who want a balanced sound and comfortable playing experience. It's a great option for players of all skill levels and music genres, from blues to folk to rock.
Before we move on to look at the various Auditorium style guitars that Martin offers, here's a quick note about strings. All Martin Auditorium guitars are shipped with light gauge strings. You can surely put lighter or heavier gauge strings on an Auditorium, just make sure to have your guitar adjusted by a professional if you start to hear any fret buzzing. It's an easy fix with the right tools and know-how.
Still interested in an Auditorium style guitar? Let's check out the currently available Martin Auditorium (000) models so you can find the one that's right for you.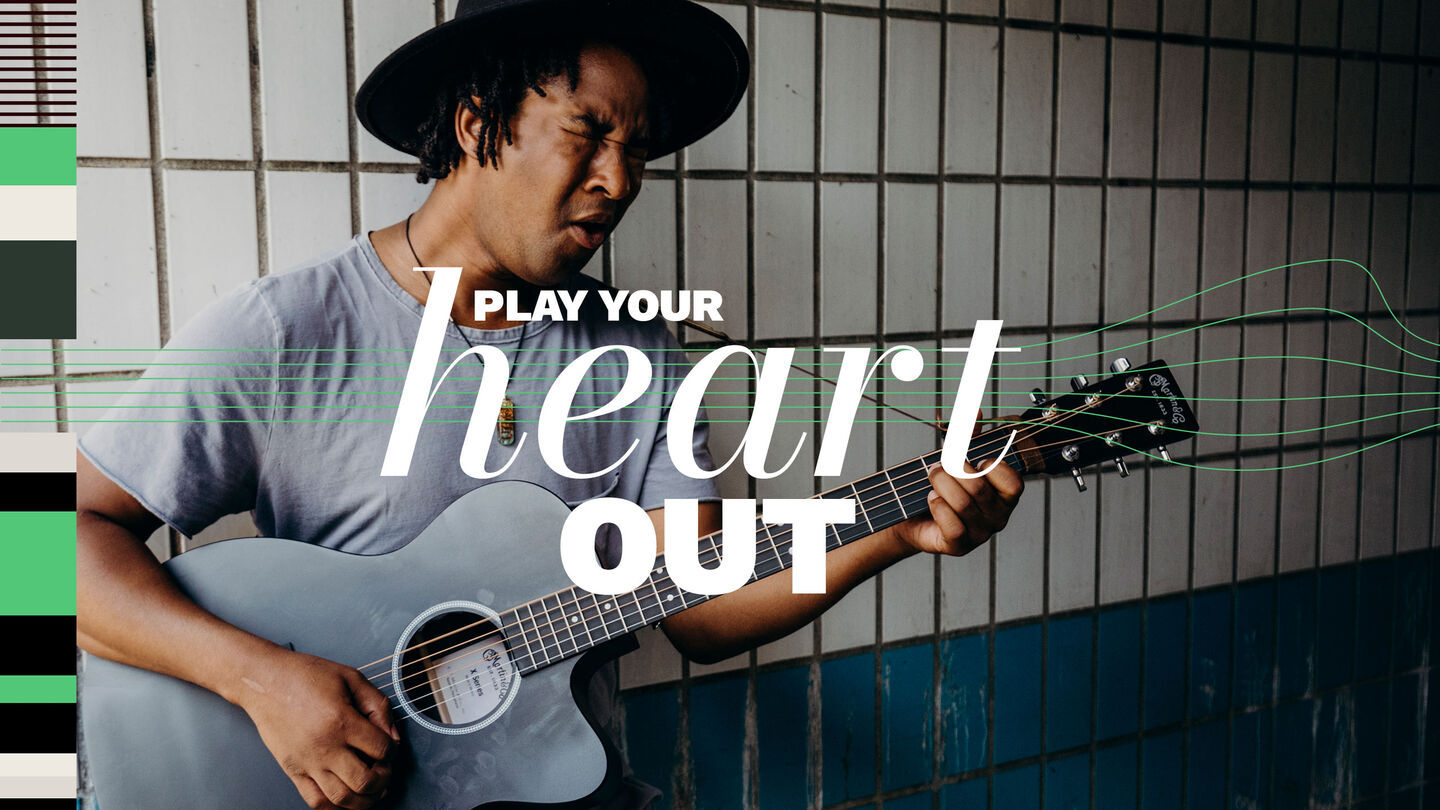 X Series Auditorium Models
Durable and affordable without sacrificing tone, Martin X Series guitars are made for musicians that want the freedom to play how, where, and when they want without breaking the bank. Delivering legendary Martin tone, the X Series will easily make the transition from the couch to the stage to the great outdoors.
The Martin X Series is available with solid wood or HPL tops, and HPL back and sides. The lineup also includes 12-string and all-black models. Mother-of-pearl pattern inlay on the fingerboards and rosette adds a touch of bling, making the X Series guitars as impressive to look at as they are to play. All models come with Fishman® electronics and are strung with Martin's Authentic Acoustic Lifespan® 2.0 strings. With a soft gig bag featuring headstock, bridge, and endpin protectors, a durable water-repellent exterior, and foam padding, your X Series instrument is ready to go anywhere.
000-X2E
The affordable Martin 000-X2E Auditorium guitar features high-pressure laminate back and sides with a figured mahogany pattern and a spruce top, so it looks and sounds great.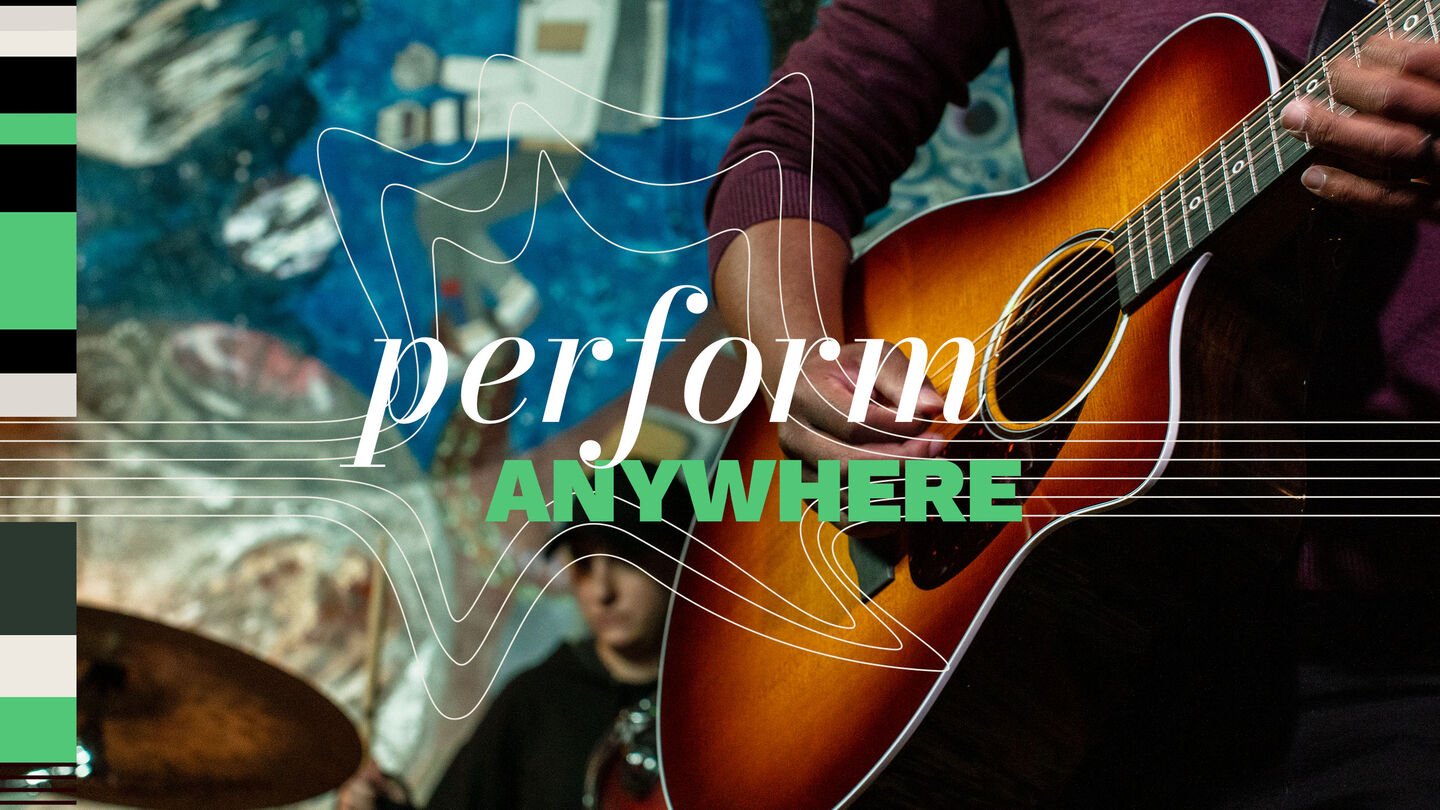 10, 12, & 13 Style Auditorium Models
Also known as the Martin Road Series, because these guitars are road-ready and made to perform equally well on stage or in a studio. Road Series models are ideal for working musicians or up-and-coming players looking for a guitar they can grow into. These instruments are professional grade, and they'll be there for you every step of the way. With a Road Series model, you'll enjoy stunning fine veneer wood options, advanced electronics, elegant appointments, and a price tag with affordable written all over it.
They're built using high-quality, hand-selected exotic tonewood veneers. Every guitar is pleked for precision and expertly set up before leaving the factory for easy playability right out the box. Just plug in and go. A built-in soundhole tuner automatically mutes the output, so you can tune up quietly even while plugged in. Easy-to-use built in Fishman® MX-T or LR Baggs Element electronics are specially designed for the Road Series and give you classic Martin tone with crisp fidelity. Starting at $899, these guitars are easy on the wallet but work hard for busy musicians and aspiring players.
000-10E
The Martin 000-10E is a solid introduction to Martin's line of Auditorium guitars. Its construction includes solid-wood Sapele with a satin top finish, making it highly durable and eye-catching for the price. Its neck achieves good playability thanks to the Performing Artist neck shape with a high-performance taper.
000-12E
The Martin 000-12E is a stunning Auditorium guitar with back and sides consisting of a fine veneer made by bonding koa hardwood to an African mahogany core. This alternative wood option lets more guitarists experience the beauty of koa at a more affordable price.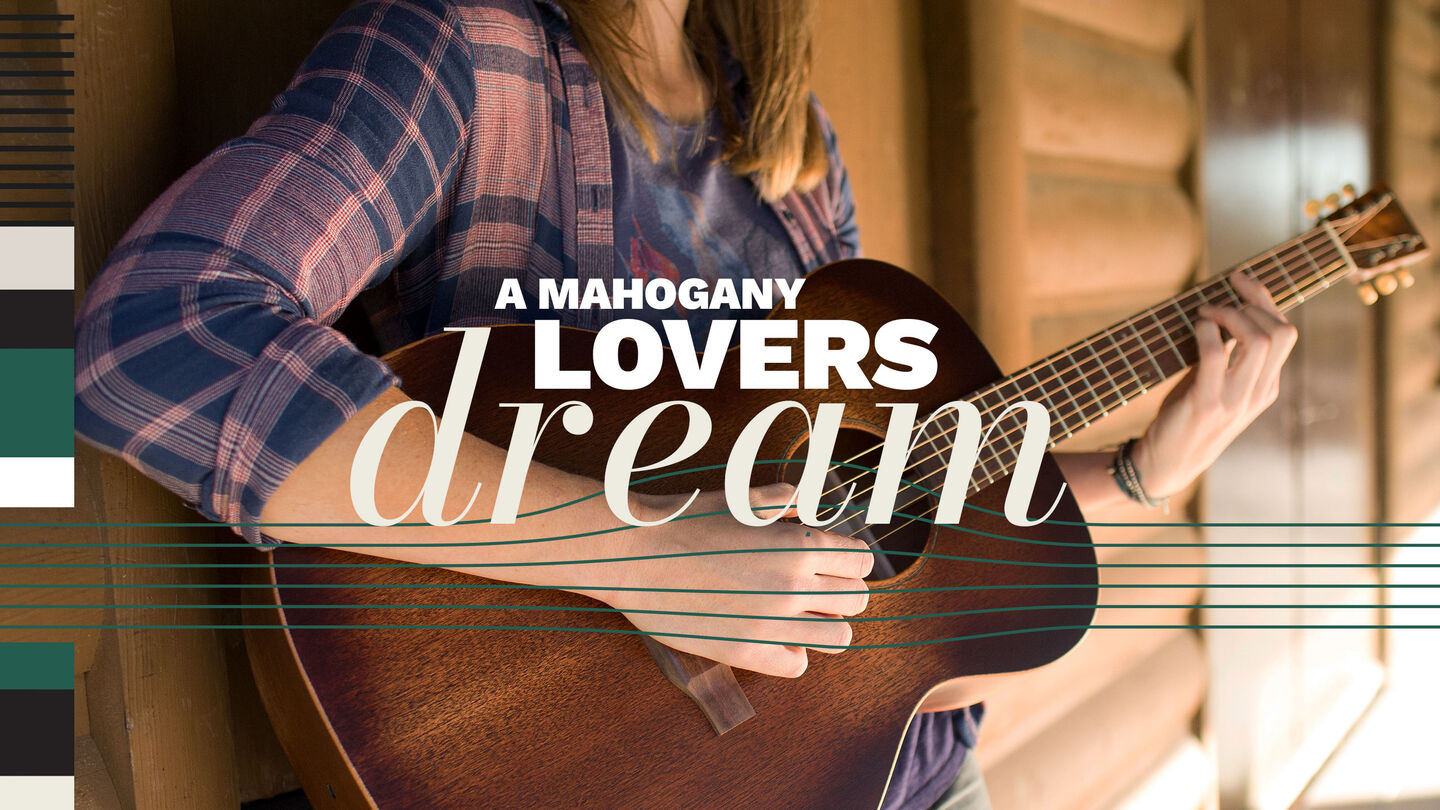 15 Style Auditorium Models
The 15 Series models are a mahogany lover's dream. Guitars built to go the distance; something you'll play and prize from your first lesson to your weekly gigs and beyond. Martin 15 Series models are well-crafted, versatile workhorses that deliver classic tone anywhere you play—home, stage, or studio— and they sound even better to players on a budget.
Crafted in Nazareth, Pennsylvania, 15 Series guitars feature traditional all-wood construction and a satin finish. They're fresh off our workbench, but their look and feel make them seem as if they've been played for decades. And one of the best things about the 15 Series is the easy price that puts it within reach of anyone who wants a guitar they'll enjoy for years.
000-15M
For a visually distinctive Auditorium guitar, consider the Martin 000-15M. It features non-scalloped bracing to complement the woody, warm tone mahogany provides. And it comes in several electronic packages, including Fishman® Infinity Matrix, Fishman® Gold Plus Natural I, Fishman® Ellipse Matrix Blend and Fishman® Presys Plus. Depending on availability, the 000-15 will include either a black or tortoise pattern pickguard.
000-15M StreetMaster®
An expansion of the solid mahogany 15 Series, the 000-15M StreetMaster® is an ode to the working musician. It features the same specs as the Martin 000-15M but with the addition of a satin finish with a distressed aesthetic that is sure to draw attention. It has the feel and appearance of a well-worn instrument, while capturing the playability of a brand-new guitar. The 000-15M StreetMaster® is ideal for any musician, whether you're performing at a theater or your local corner tavern.
000-15SM
The Martin 000-15SM features a slotted headstock that sets it apart visually, making even the process of tuning a bit more special. On the inside, you'll find non-scalloped, X-pattern spruce bracing to provide a well-rounded tone and excellent projection, whether you're strumming or fingerpicking. Electronics are optional for the 000-15SM, with several Fishman® electronic packages available.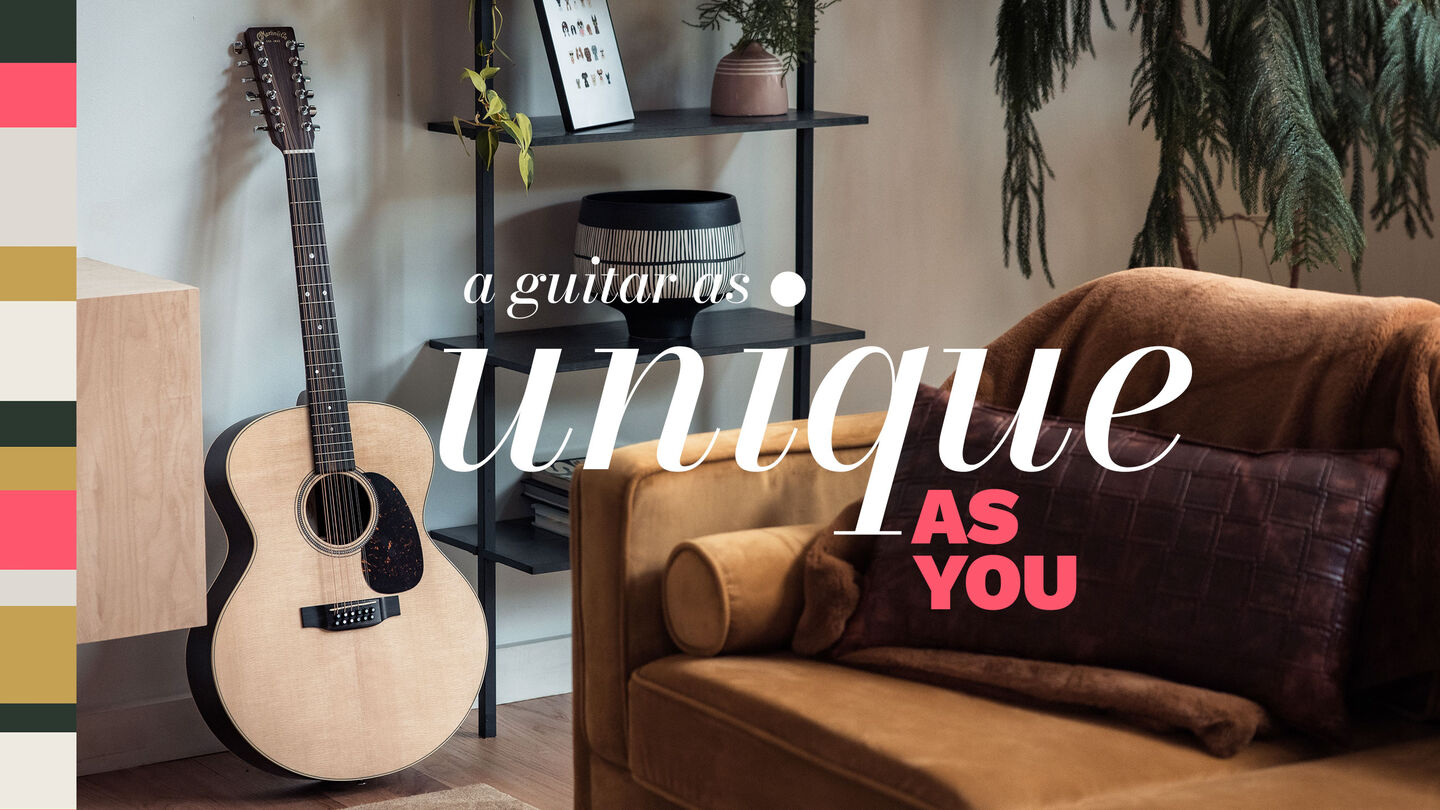 16 & 17 Style Auditorium Models
Martin's 16 and 17 Series guitars are built in Nazareth, Pennsylvania, with the same craftsmanship as their more expensive and famous cousins. They're constructed using affordable tonewoods, making Martin's legendary sound more attainable. You can choose from a variety of finishes that match your personal style. Whether you love playing for yourself, need a guitar for writing, or enjoy hitting the stage, you'll find a model that matches your skill level at a price that sounds great.
000-16 StreetMaster®
Martin Guitar's StreetMaster® finish makes brand-new guitars look like someone has played and cherished them for years. And while Martin Guitar has used this finish many times since its introduction in 2017, the 000-16 StreetMaster® is the first guitar to feature its distinct character with an Adirondack spruce top and East Indian rosewood back and sides. These tonewoods produce a vast sound with an incredible bass response for satisfying playing sessions.
The 000-16 StreetMaster® also features Martin's VINTAGE TONE SYSTEM®, a process that ages the wood for a tone that usually takes decades to achieve. Enjoy the look and feel of an old guitar with all the benefits and playability of a brand-new instrument with Martin's 000-16 StreetMaster® Auditorium guitar.
000C12-16E Nylon
Classical guitarists can take their playing to the next level with the 000C12-16E Nylon from Martin Guitar. This beautiful Auditorium guitar has satin-finished mahogany back and sides with a gloss-finished, spruce top. These tonewoods provide noticeable detail in the treble while still providing noteworthy projection, pairing perfectly with the pre-strung Martin Premium Classical strings. And with the included Fishman® Matrix VT Enhance NT1 electronics, you'll be ready to plug and play to record or perform anywhere.
000-17
Mahogany back and sides, a spruce top, a rosewood fretboard and antique white binding come together to create the beautiful Martin 000-17 Auditorium guitar. The modified low oval neck is highly playable with a Performing Artist taper. In terms of sound, this auditorium guitar puts out a dynamic range that will sound beautiful to even the most discerning musician.
You may purchase the Martin 000-17 in either Black Smoke or Whiskey Sunset style.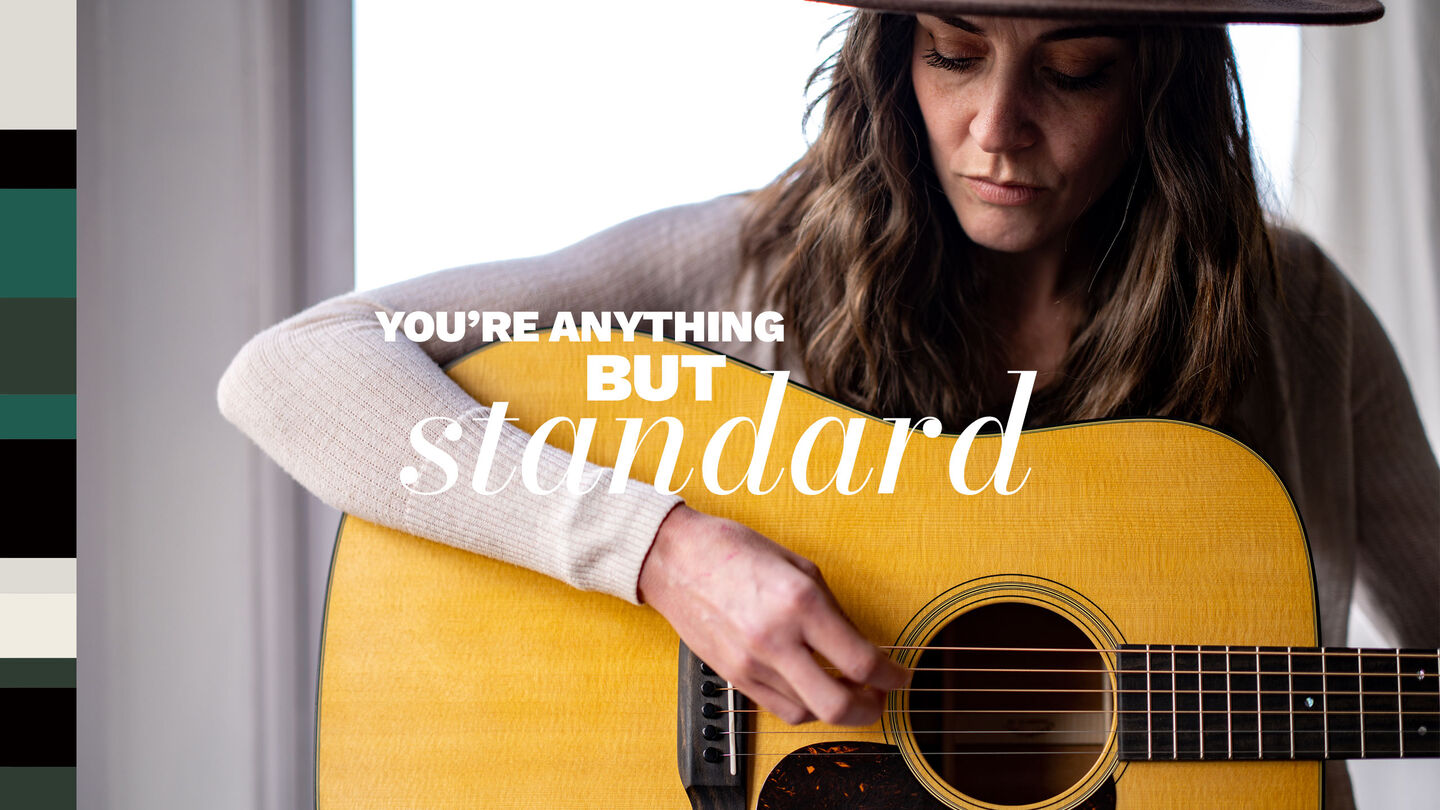 Standard Series Auditorium Models
Play the guitars that shaped modern music. They're the backbone of Martin; distinguished instruments that created the template for the American acoustic flattop guitar. Standard Series models embody nearly two centuries of craftsmanship and technique—history made from wood and wire. These legendary guitars and the artists who played them helped establish country, folk, bluegrass, and rock. Today, you'll hear their ringing tone echoing across the American soundscape and in music around the world.
These classics are handmade in Nazareth, Pennsylvania, from solid wood, using time-honored construction such as dovetail neck joints and X-bracing. If you want to play a guitar your musical heroes likely used to create your favorite songs, a Standard Series is for you.
Standard series models come in a variety of tonewoods and appointments.
000-18
Martin Guitar has recently reimagined the 000-18 Auditorium guitar with a vintage-inspired design and several features often found only in guitars from the pre-war era. It features a spruce top and mahogany back and sides for a well-rounded tone. Tortoise binding edges the body, which has a polished finish.
This Auditorium guitar is easy to play with a Performing Artist tapered neck and string spacing of 2 and 5/32". Finally, the headstock displays open-geared tuners, butterbean knobs and a rosewood headplate featuring a prominent, old-style Martin logo.
000-28
Available in either Sunburst or Ambertone finish, the Martin 000-28 is ready to inspire your musicianship with its complex, bold tone and ageless appearance. It features antique white binding, herringbone trim and scalloped X-bracing for quality performance inside and out. Its spruce top and East Indian rosewood back and sides ensure it delivers the lively tone you expect from a Martin guitar. And with a modified low-oval neck, you'll feel comfortable playing the 000-28 for hours.
000-42
Martin's 000-42 Auditorium guitar combines exciting character with classic features like East Indian rosewood back and sides, a spruce top, a hand-fit dovetail neck joint and scalloped X-bracing. This Auditorium guitar exerts an ornate appeal with its open-gear tuners, polished gloss finish, antique white binding and abalone pearl top inlay. You can achieve complex tones for hours with the highly playable short-scale, low-oval neck. An electronics package is also optional with the 000-42.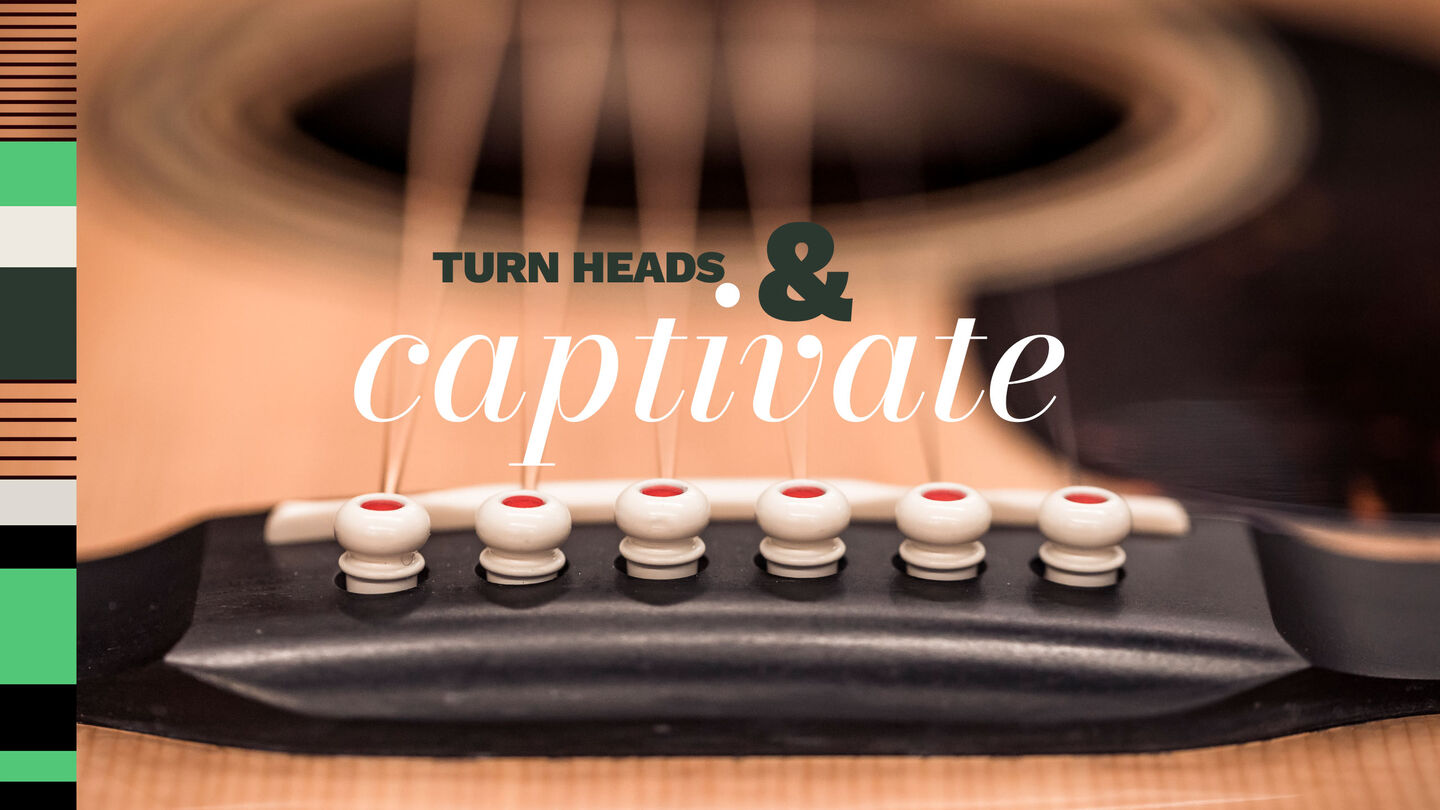 Modern Deluxe Series Auditorium Models
With Martin's Modern Deluxe Series, you'll love the traditional appointments like complementary wood binding, a dovetail neck joint, gold open-gear tuners, and elegant pearl inlay. The top is made using our Vintage Tone System® (VTS) that ages the wood to reproduce the sound and beauty of a century-old Martin. Enjoy modern touches like a carbon fiber bridge plate for boosting volume and a Vintage Deluxe Neck for comfort. Whether you're playing on stage or in a studio, you'll sound amazing. Modern Deluxe guitars offer the best of the past with the best of today.
000-18 Modern Deluxe
Modern features and custom technology come together in the Martin 000-18 Modern Deluxe, and you must play and hear it yourself for the full experience. It consists of a VTS spruce top with genuine mahogany back and sides. It uses classic construction techniques, including a dovetail neck joint and natural protein glue for an aged, rich tone that you expect from a Martin.
With stylish gold frets, gold open-gear tuners and an East Indian rosewood binding, this guitar captures attention. The slightly asymmetrical neck shape ensures the 000-18 Modern Deluxe is as much a joy to play as it is to hear and see.
000-28 Modern Deluxe
Martin has packed the 000-28 Modern Deluxe with modern technology, custom features and vintage appointments. Natural protein glue, a dovetail neck joint, East Indian rosewood back and sides and a VTS spruce top all come together in a classic construction for a rich, vintage Martin tone. It features many other vintage touches, including European flamed maple binding, gold open-gear tuners and gold frets. Protect your musical investment with the included hardshell case.
000-28E Modern Deluxe
This model includes all the great features of the 000-28 Modern Deluxe but with one the following electronics options included:
Fishman Gold Plus Natural I
Fishman Infinity Matrix
Fishman Presys Plus
Fishman Ellipse Matrix Blend
000-42 Modern Deluxe
Martin has taken the 000-42 to the next level with the 000-42 Modern Deluxe. This Auditorium guitar has several vintage features like the VTS spruce top, natural protein glue construction and dovetail neck joint. The 000-42 Modern Deluxe has many of the additions found in our other Modern Deluxe packages, including gold frets and European flamed maple binding. Modern features include a composite carbon fiber bridge plate for a boost in sound and Liquidmetal® bridge pins. The slightly asymmetrical neck is highly playable, so you can enjoy a rich, aged sound with the feel of a brand-new guitar.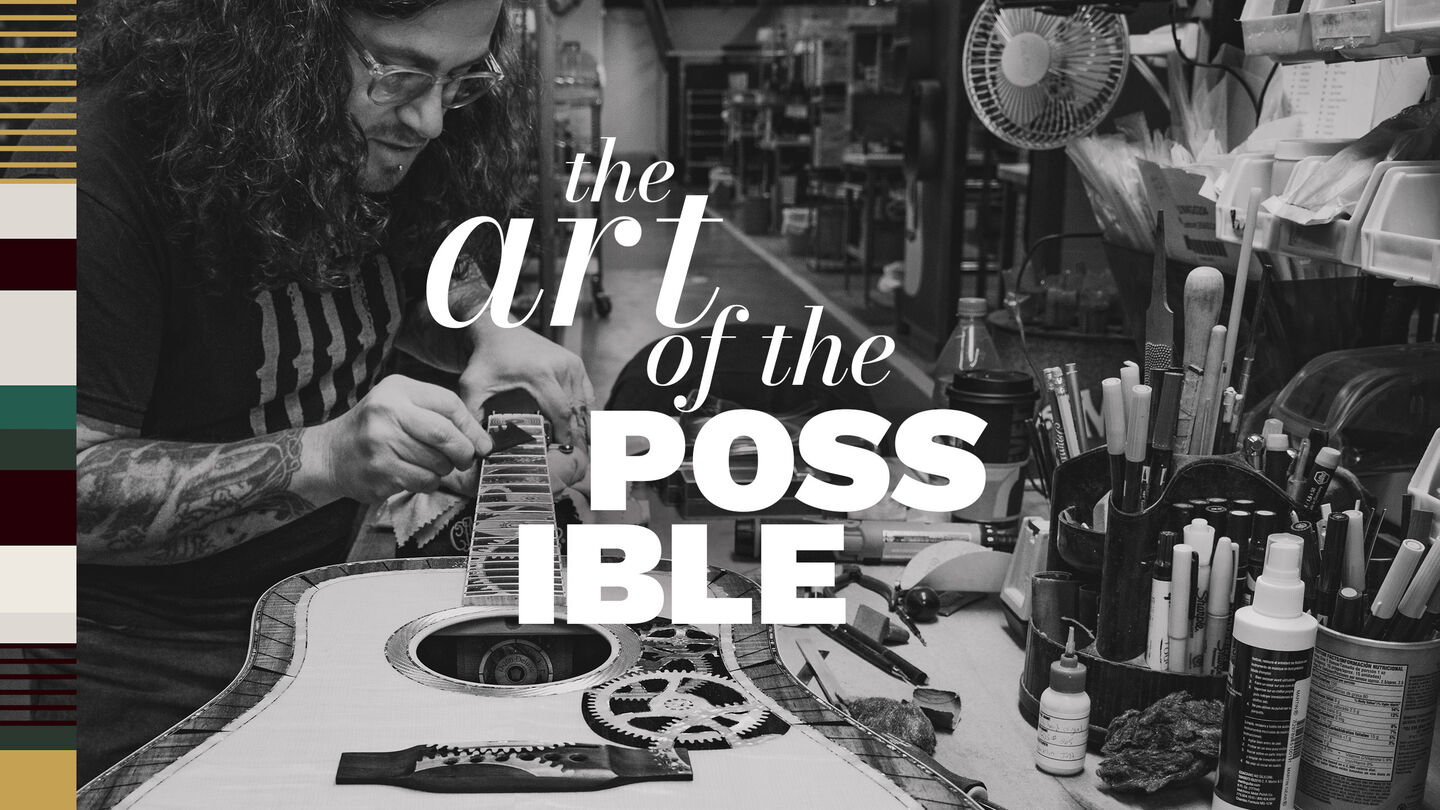 Custom & Special Edition Auditorium Models
000-28EC
Eric Clapton inspired countless guitar players with his appearance on MTV's Unplugged. Martin Guitar has tapped into that inspiration by creating the 000-28EC Auditorium guitar, modeled after the same instrument Clapton used in that iconic performance. With a spruce top and East Indian rosewood back and sides, the 000-28EC looks and sounds like a guitar Eric Clapton would demand from the legendary luthiers at Martin Guitar.
000-28EC Sunburst
The 000-28EC Sunburst from Martin Guitar includes the same iconic construction as the 000-28EC with the addition of a beautiful Sunburst finish. Play a guitar fit for Eric Clapton with the inviting warmth of our Sunburst finish, and you'll be ready to take the next step in your musical journey.
000-28 Brooke Ligertwood
Platinum recording artist Brooke Ligertwood has partnered with Martin Guitar to create her dream Custom Artist model. It features some of the best aspects of Martin's Eric Clapton and Paul Simon Custom Artist models, both of which are part of Ligertwood's collection. Available with or without a sunburst top, the 000-28 Brooke Ligertwood boasts a clean aesthetic that any guitar enthusiast would appreciate. The 000-28 Brooke Ligertwood includes various personalized touches, including an inlay of Ligertwood's signature on the 20th fret and a simple wreath-pattern inlay on the headstock. Buyers also get a numbered, signed paper label to commemorate their new Custom Artist guitar.
Custom Shop 000-28 1937
The Custom Shop 000-28 1937 is a workhorse guitar with the superiority of Martin's Authentic Series. This Auditorium guitar is based on the 1937 model that became the benchmark for the generations of guitars that would follow. It includes hide glue and cloth strip construction, Authentic bracing and an adjustable truss rod that responds well to travel and seasonal changes over time.
This beautiful guitar features an Adirondack spruce top and East Indian rosewood back and sides that also provide the unmatched tone you expect from a Martin. It is available in Natural or Ambertone finish with the option to add our Stage 1 lightly aged finish to emulate a decades-old guitar that has been kept in its case.
If you're still here, we hope you are ready to take the next step toward owning a Martin Auditorium style guitar.
Find a Martin Dealer Near You
C. F. Martin & Co.® has been making the finest handcrafted acoustic guitars for nearly two hundred years. For some of the biggest names and the most revered musical legends across every genre and every decade. And we've been doing it with pure artistic passion, a deep love for all things music, and an unwavering commitment to our community and the environment.
But most importantly, we're still doing it… for you. For current and future generations of pioneers, rebels, and dreamers. For the beginners, the pros, and everyone in between. We believe music is an unstoppable force. It raises us up. Tells our truths. Gets us on our feet. Expresses our deepest heartaches. And our greatest joys.
So, we'll continue to make the very best acoustic instruments and strings for as long as there are people like you who love music and love making it. We want to be there to help you tell your story. To help you share your music with the world. To help unleash the artist within.
We're ready for the next two hundred years. Want to come with us?
Visit martinguitar.com and find a dealer near you to get started.