Tips & Tutorials | April 26, 2023
The Martin Dreadnought Buying Guide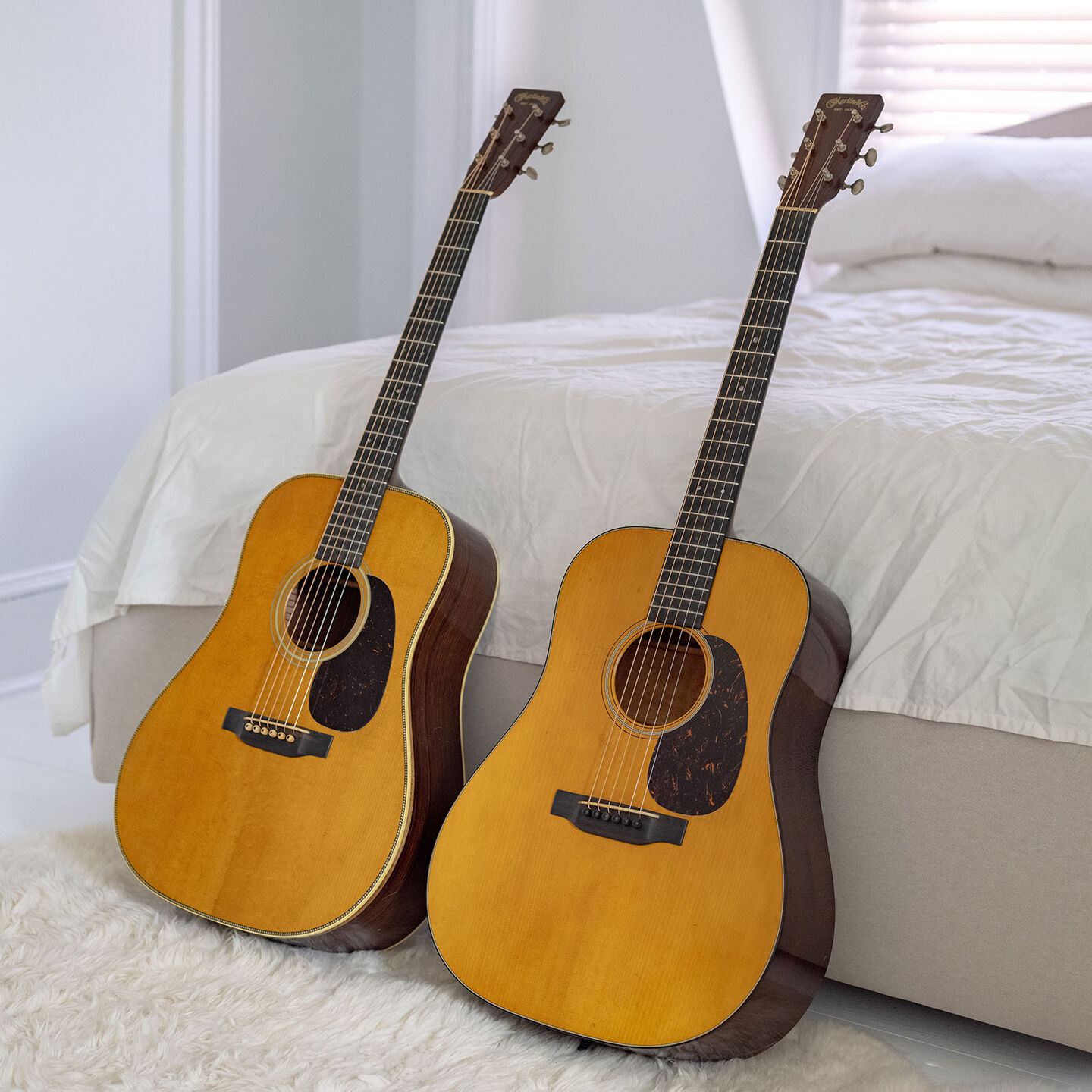 Musicians throughout history have been rocking all kinds of guitars, in all shapes and sizes, to make music that moves the world. From a smaller guitar that's perfect for strumming by the campfire, to a large one that can fill a whole concert hall with sound, there's a Martin guitar for every player.
When you're thinking about buying your own guitar, you've got to consider what feels good for you. You want it to be comfortable, look cool, and have the right tone to make your music come alive. And if you're here to check out what Martin Guitar has to offer, you're definitely going to hear about something called a Dreadnought guitar.
If this is all new to you, don't worry, friend. We've got you covered. In this guide, we'll introduce you to this iconic body style and show you all the different variations available so you can decide if a Dreadnought is the right fit for you. And if you're already sure you want a Martin Dreadnought, stick around, and we'll help you pick the one that'll really rock your world!
What Is a Dreadnought Guitar?
Oh, the Martin Dreadnought guitar, where do we even start? It's one of the most iconic and beloved guitars out there, and for good reason!
First off, it's got this gorgeous, bold sound that just fills up any room you play it in. It's warm and rich, with a really nice balance between the bass and treble notes. And the sustain? It just goes on and on.
But what really sets the Martin Dreadnought apart is its versatility. It's equally at home strumming chords or picking out intricate melodies, and it sounds great in any genre, from folk to bluegrass to rock to country.
Did you know that Martin invented the Dreadnought?
The story is a fascinating one, but we'll give you the short version and you can read more about it here if you're interested. It all started in the 1910s, when Martin was primarily making smaller-bodied guitars that were popular in the music parlors of the time. But as music began to change and guitar players started playing with more volume and energy, Martin realized that they needed to design a guitar that could hold its own in a band or orchestra setting.
So, in 1916, they introduced the "Dreadnought" - named after the British battleship of the same name - and it was an instant hit. The Dreadnought was larger and more powerful than previous acoustic guitar designs, with a wider lower bout, deeper body, and longer scale length. This gave it a louder, fuller sound that could cut through a mix of other instruments.
Here are a few ways that a Dreadnought can impact your sound:
Volume: The Dreadnought's larger body size and longer scale length give it a bigger sound than many other guitar shapes. This means you can play more aggressively and still be heard over other instruments in a band or on a stage.
Bass response: Because of its larger body size, the Dreadnought tends to have a stronger and more defined bass response than smaller-bodied guitars. This makes it a great choice if you want a full, rich sound when playing chords or strumming.
Projection: Because of its size and shape, the Dreadnought is great at projecting sound out into a room or auditorium. This makes it a popular choice for players who want to be heard in larger performance spaces.
Overall, the Martin Dreadnought is a great choice for guitar players who want a powerful, versatile sound that can cut through a mix of instruments. Whether you're playing in a band, writing songs, or just playing for yourself, the Dreadnought can offer you a sound that's both rich and balanced.
Honestly, we could go on and on about the Martin Dreadnought - it's just that good. If you're a guitar player, you owe it to yourself to give one a try. You won't be disappointed.
Before we move on to look at the various Dreadnoughts that Martin offers, here's a quick note about strings. All Martin Dreadnoughts are shipped with medium gauge strings except for those that have a cutaway. Cutaway models are shipped with light-gauge strings. Cutaway models will have a "C" in the model name like the DC-X2E. You can surely put lighter gauge strings on any Dreadnought, just make sure to have your guitar adjusted by a professional if you start to hear any fret buzzing. It's an easy fix with the right tools and know-how.
Still interested in the Dreadnought? Let's take a look at the currently available Martin Dreadnought models so you can find the one that's right for you.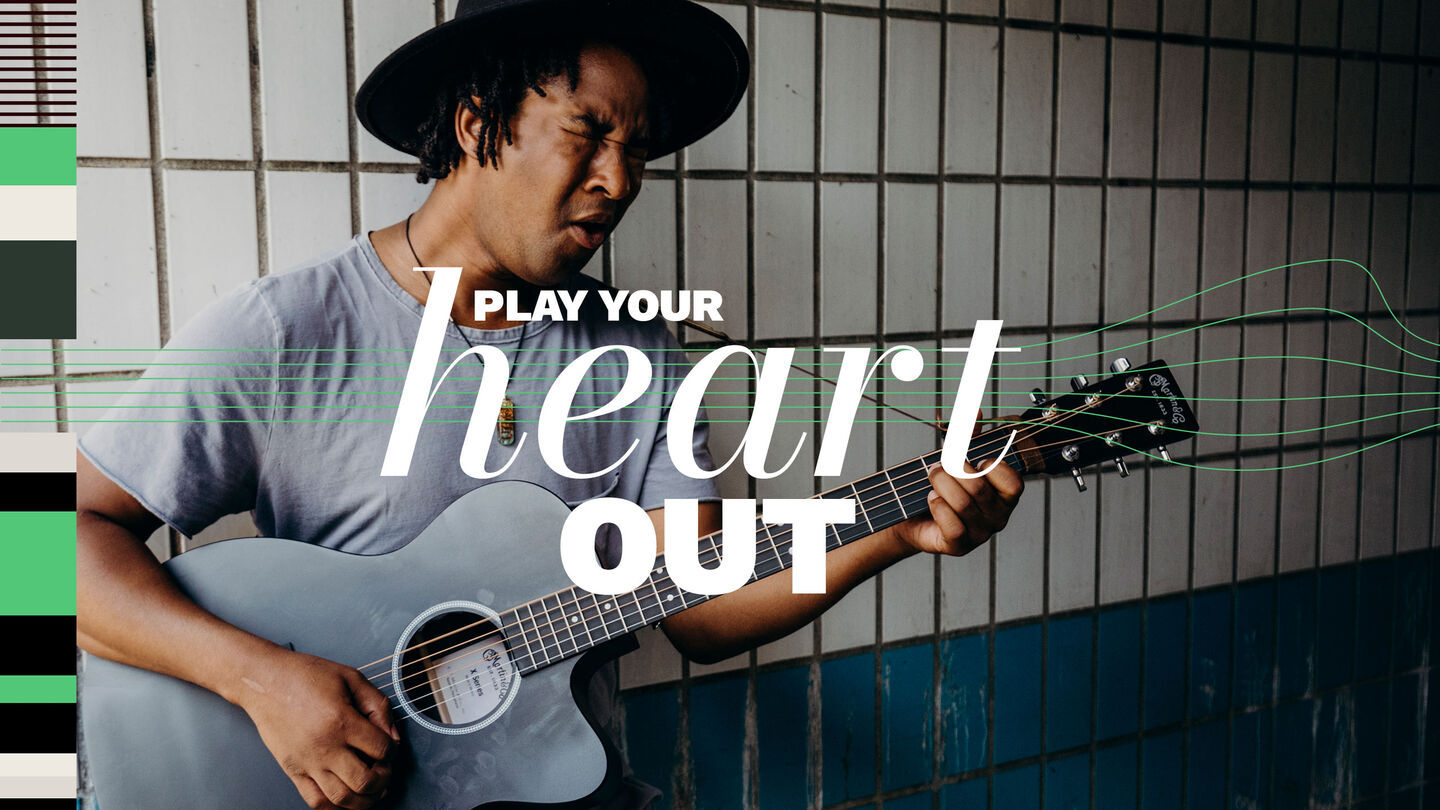 X Series Dreadnoughts
Durable and affordable without sacrificing tone, Martin X Series guitars are made for musicians that want the freedom to play how, where, and when they want without breaking the bank. Delivering legendary Martin tone, the X Series will easily make the transition from the couch to the stage to the great outdoors.
The Martin X Series is available with solid wood or HPL tops, and HPL back and sides. The lineup also includes 12-string and all-black models. Mother-of-pearl pattern inlay on the fingerboards and rosette adds a touch of bling, making the X Series guitars as impressive to look at as they are to play. All models come with Fishman® electronics and are strung with Martin's Authentic Acoustic Lifespan® 2.0 strings. With a soft gig bag featuring headstock, bridge, and endpin protectors, a durable water-repellent exterior, and foam padding, your X Series instrument is ready to go anywhere.
D-X1E
The Martin D-X1E is available in spruce, mahogany, or koa HPL.
D-X2E
The next step up from the D-X1E, the Martin D-X2E is available in Koa, Rosewood, and Mahogany. And there's even a model with a gorgeous burst top.
D-X2E 12 String
Fancy a 12-string? We've got you! The Martin D-X2E 12 String is ready to give you tones and sounds you've only dreamed of. It features a spruce top with HPL back and sides in a figured mahogany pattern.
DX Johnny Cash
Martin and Johnny Cash share a storied history, with Martin crafting the classic all-black D-35 that Cash used for nearly 20 years on stage and in the studio. In 2019, Martin, along with John Carter Cash and the Cash Foundation, created the Martin DX Johnny Cash to continue that story.
This affordable Dreadnought has a Jett black HPL top, back, and sides. The fingerboard features inlaid stars and the "CASH" logo. To make it even more special, Johnny Cash's signature is on the label and the rosette.
DC-X2E
The Martin DC-X2E includes a cutaway for easy access to the higher frets. It features a spruce top and macassar HPL back and sides.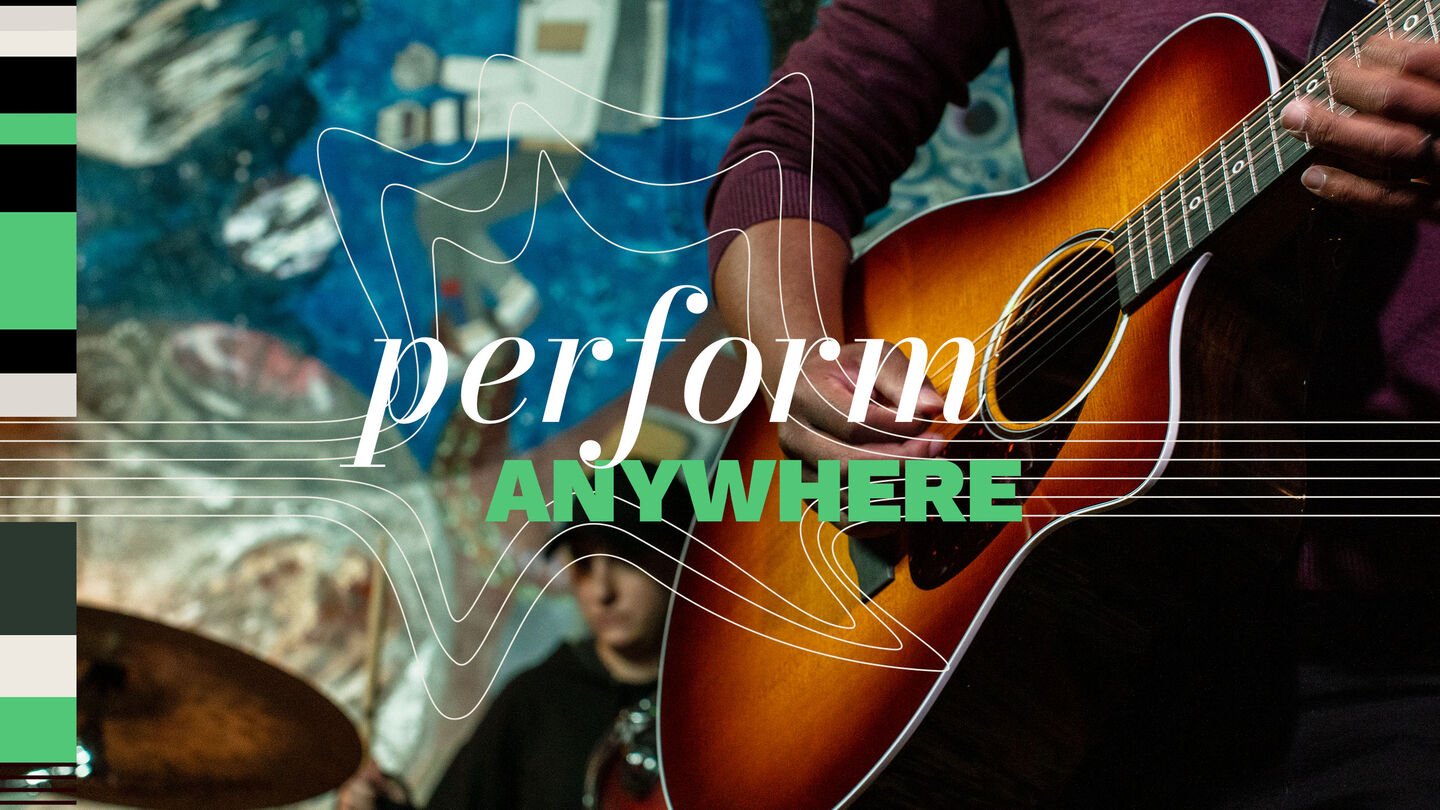 10, 12, & 13 STYLE DREADNOUGHTS
Also known as the Martin Road Series, because these guitars are road-ready and made to perform equally well on stage or in a studio. Road Series models are ideal for working musicians or up-and-coming players looking for a guitar they can grow into. These instruments are professional grade, and they'll be there for you every step of the way. With a Road Series model, you'll enjoy stunning fine veneer wood options, advanced electronics, elegant appointments, and a price tag with affordable written all over it.
They're built using high-quality, hand-selected exotic tonewood veneers. Every guitar is pleked for precision and expertly set up before leaving the factory for easy playability right out the box. Just plug in and go. A built-in soundhole tuner automatically mutes the output, so you can tune up quietly even while plugged in. Easy-to-use built in Fishman® MX-T or LR Baggs Element electronics are specially designed for the Road Series and give you classic Martin tone with crisp fidelity. Starting at $899, these guitars are easy on the wallet but work hard for busy musicians and aspiring players.
D-10E
The Martin D-10E is available with a satin-finished sapele back and sides and your choice of a satin-finished sapele or spruce top.
D-12E
The Martin D-12E steps up to a gloss-finished spruce top and a gloss-finished Koa or Sapele back and sides. The gloss body accentuates the beauty of the wood and this model includes a Style 28 multi-stripe rosette and Style 18 purfling on the back.
D-13E
The Martin D-13E includes a gloss-finished spruce top and gloss-finished ziricote back and sides.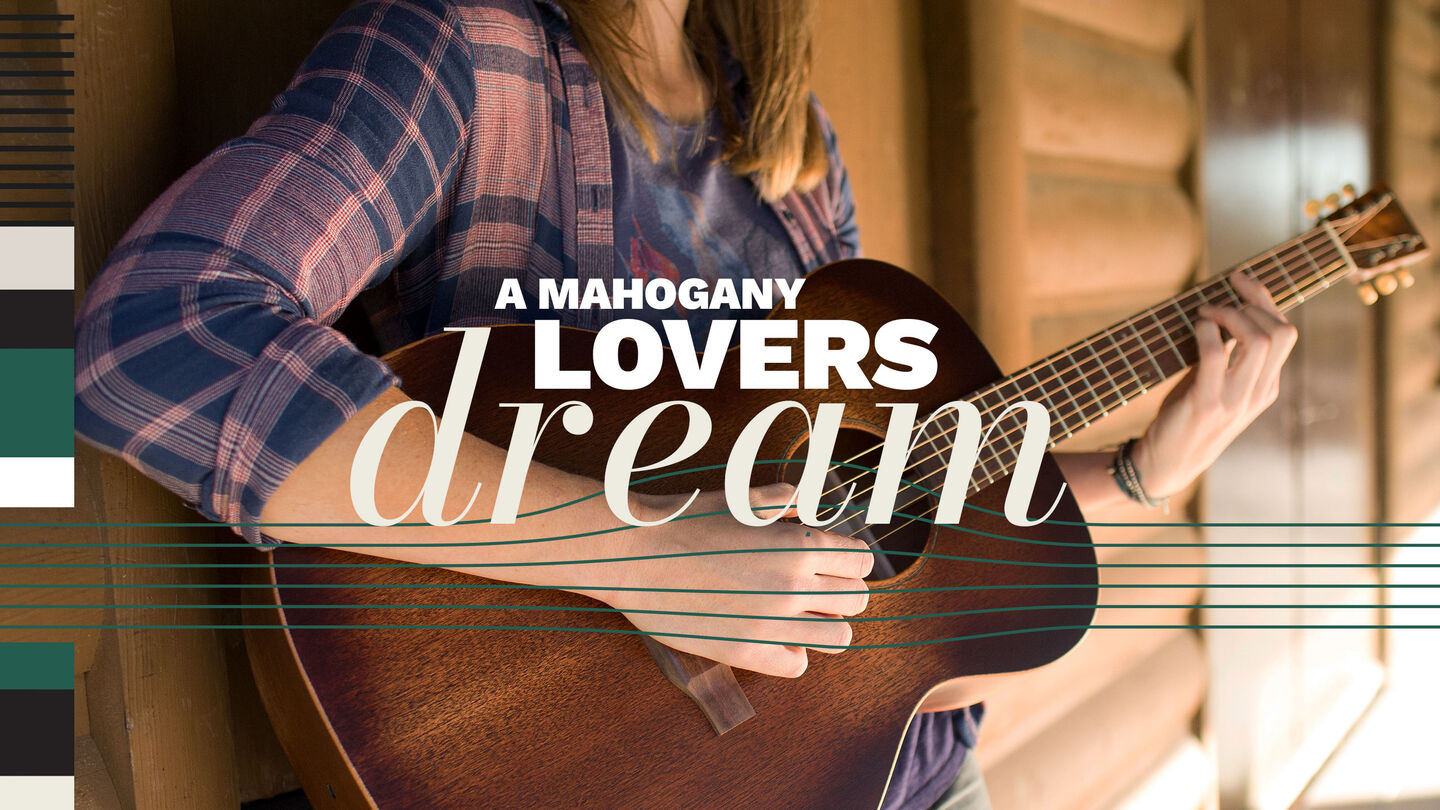 15 Style Dreadnoughts
The 15 Series models are a mahogany lover's dream. Guitars built to go the distance; something you'll play and prize from your first lesson to your weekly gigs and beyond. Martin 15 Series models are well-crafted, versatile workhorses that deliver classic tone anywhere you play—home, stage, or studio— and they sound even better to players on a budget.
Crafted in Nazareth, Pennsylvania, 15 Series guitars feature traditional all-wood construction and a satin finish. They're fresh off our workbench, but their look and feel make them seem as if they've been played for decades. And one of the best things about the 15 Series is the easy price that puts it within reach of anyone who wants a guitar they'll enjoy for years.
D-15M
Musicians who love the distinct look and warm, punchy tone of mahogany will love the Martin D-15M. This model uses solid mahogany construction throughout the entire instrument with a luxurious satin finish for a distinct feel and grain definition.
D-15M StreetMaster®
Martin Guitar has taken the D-15M and expanded it with an aesthetic worthy of the working musician who lives and breathes their next gig. The D-15M StreetMaster® features a distressed satin finish over the same build specifications as the D-15M. The rustic mahogany tonewood and a tastefully weathered finish combine to make a guitar that's ready for your next gig or the local pub's open mic night.
With the D-15M StreetMaster®, you get to enjoy the look of a well-worn instrument and the feel of playing a brand-new guitar, all covered by Martin's limited lifetime warranty. Plus, you'll be ready to hit the streets or the road, thanks to the included gig bag.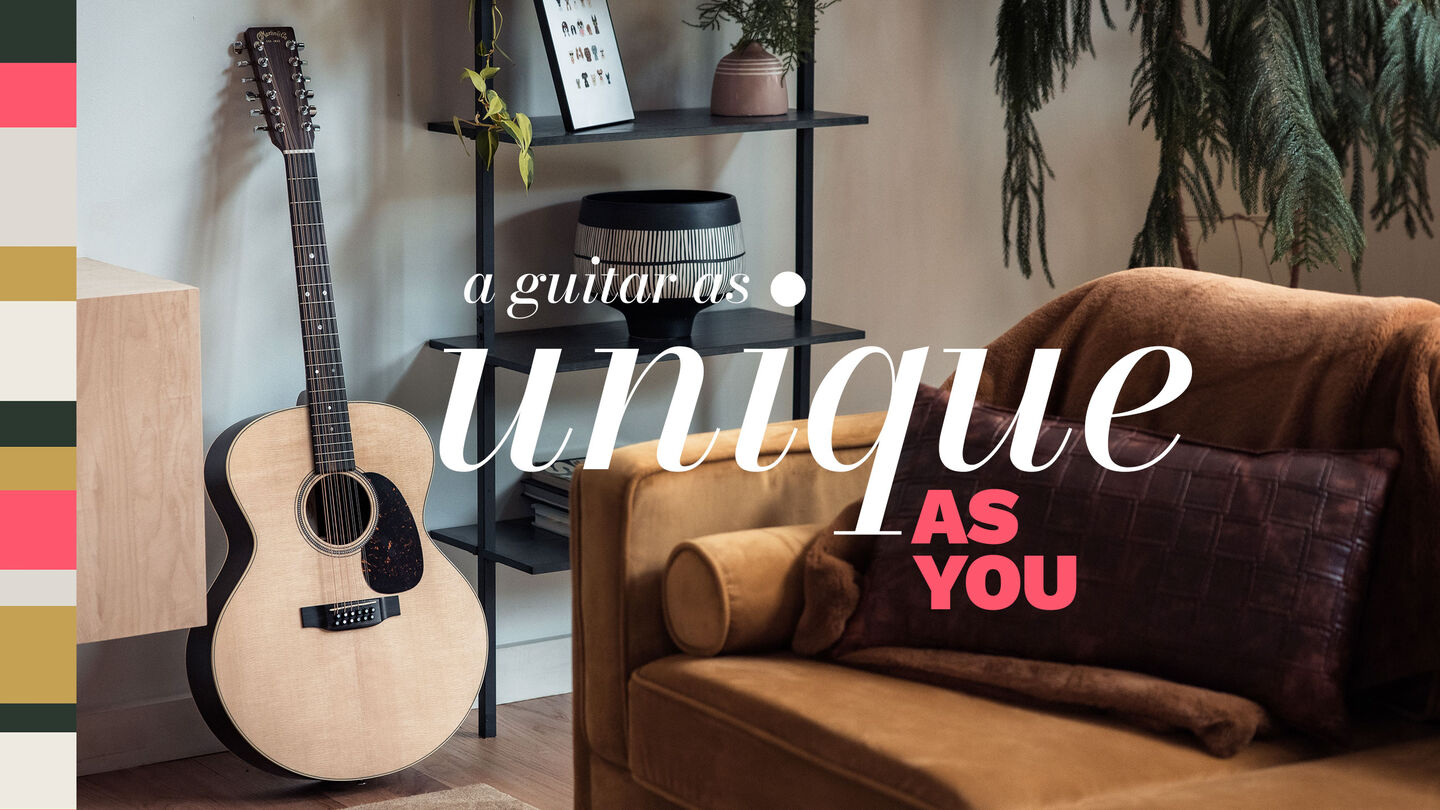 16 & 17 Style Dreadnoughts
Martin's 16 and 17 Series guitars are built in Nazareth, Pennsylvania, with the same craftsmanship as their more expensive and famous cousins. They're constructed using affordable tonewoods, making Martin's legendary sound more attainable. You can choose from a variety of finishes that match your personal style. Whether you love playing for yourself, need a guitar for writing, or enjoy hitting the stage, you'll find a model that matches your skill level at a price that sounds great.
D-16E
The Martin D-16E features a spruce gloss top that accentuates its balanced tone and impressive sound projection. For high-performance playability, Martin has crafted this guitar with a neck taper for easy transport up and down the fretboard. The D-16E model is available with full gloss rosewood or mahogany back and sides to suit your preferences.
The D-16E comes with Fishman® Matrix VT Enhance NT2 electronics so that you can plug in and play right away. And since this model is strung with Martin Authentic Acoustic Lifespan® 2.0 light gauge strings, you know you'll get the best tone possible from your first strummed chord.
DSS-17 Whiskey Sunset
The Martin DSS-17 Whiskey Dreadnought is a slope-shoulder model with a warm sunburst finish. It's a pleasure to behold with its solid spruce top, rosewood fingerboard, rosewood bridge and mahogany back and sides. It also features antique white binding, scalloped bracing and a headstock boasting an old-style script logo. The DSS-17 Whiskey Sunset features dynamic tones and tactile responsiveness.
D-17 Squadron
Martin's D-17 Squadron features bold artwork on its spruce top from artist Robert F. Goetzl. The toothy grin and aggressive colors were inspired by the World War II squadron planes painted by the famous American Volunteer Group known as the Flying Tigers. Any fan of world history or unmistakable period artwork will adore this signature Dreadnought guitar.
You'll catch people's eyes everywhere you go with the D-17 Squadron. Its digitally applied microburst artwork ensures crisp image quality and longevity, but keep in mind that it lacks a pickguard to allow the full artwork to stay visible.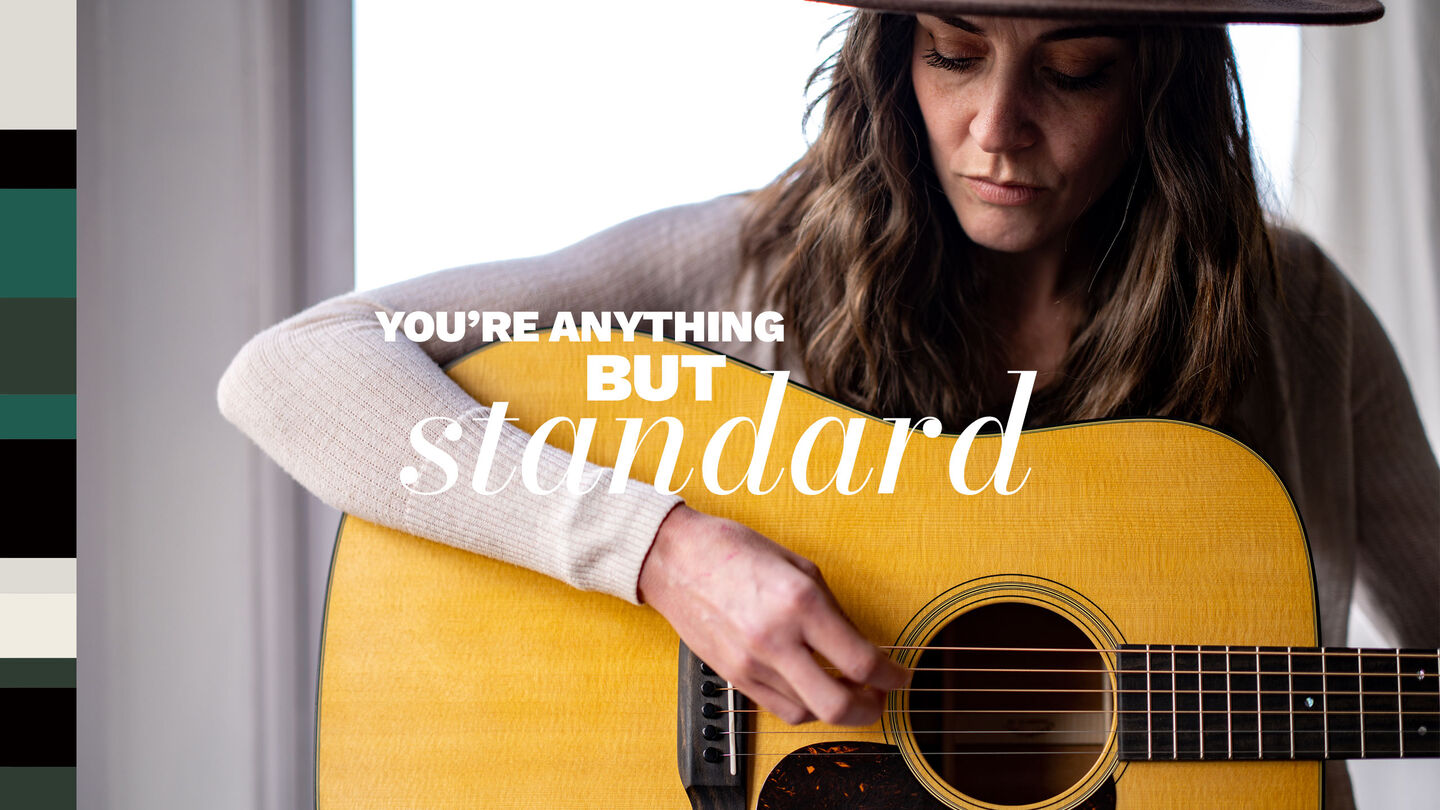 Standard Series Dreadnoughts
Play the guitars that shaped modern music. They're the backbone of Martin; distinguished instruments that created the template for the American acoustic flattop guitar. Standard Series models embody nearly two centuries of craftsmanship and technique—history made from wood and wire. These legendary guitars and the artists who played them helped establish country, folk, bluegrass, and rock. Today, you'll hear their ringing tone echoing across the American soundscape and in music around the world.
These classics are handmade in Nazareth, Pennsylvania, from solid wood, using time-honored construction such as dovetail neck joints and X-bracing. If you want to play a guitar your musical heroes likely used to create your favorite songs, a Standard Series is for you.
Standard series models come in a variety of tonewoods and appointments.


18 Style Standards
D-18 Satin | D-18 Satin Amberburst | D-18 Full Gloss
Understated looks, timeless tone. The D-18 provides the warm tone of mahogany and spruce coupled with resonant scalloped bracing under the hood for a sound that's honest, authoritative, and clear. Vintage details include open-geared tuners and classic 18-style appointments pair with a modern, low-profile neck for an old-soul sound. Available in full gloss, full satin with an aging toner top, or full satin with an amberburst top.
D-18 StreetLegend™
The satin-finished top on the Martin D-18 StreetLegend™ includes some visual wear inspired by historic models found in our museum. This gives your brand-new guitar a well-loved look that shows your music has an old soul like many of the fine instruments we've curated over the years. The D-18 StreetLegend is crafted with satin-finished mahogany back and sides, so you'll still enjoy plenty of volume and pick up some bright trebles and punchy midrange tones. The scalloped bracing on this model contributes volume and a fuller sound than non-scalloped bracing. It also includes open-gear aged tuners and a satin-aged pickguard to complete the aesthetic.


28 Style Standards
D-28 Satin| D-28 Satin Amberburst | D-28 Full Gloss
When it comes to the Martin D-28, innovation is in the details. Generations of beloved musicians, including Bob Dylan, Neil Young, Johnny Cash, The Beatles and Hank Williams, all trusted the D-28 as their workhorse guitar. Today, Martin has enhanced the D-28 for modern musicians while respecting decades of history behind it.
The construction of the D-28 includes vintage components like open gear tuners, antique white accents, an aged toner top and a faux tortoise pickguard. Martin has also introduced a new neck profile for a more comfortable playing experience. The forward-shifted bracing contributes to more vibration on the top. This is the new and improved legendary guitar from Martin.
D-28 StreetLegend™
The satin-finished top on the new D-28 StreetLegend includes some visual wear inspired by historic models found in our museum. This gives your brand-new guitar a well-loved look that shows your music has an old soul like many of the fine instruments we've curated over the years. The D-28 StreetLegend is crafted with satin-finished East Indian rosewood back and sides, which are very resonant and offer deep bass and rich overtones. It is well-balanced for all playing styles. It also includes open-gear aged tuners and a satin-aged pickguard to complete the aesthetic.
HD-28 | HD-28E
Spruce, ebony, East Indian rosewood, scalloped bracing, and classic herringbone come together in an incredible Dreadnought — the Martin HD-28. The HD-28 produces strong bass response with rich mids and crisp highs. And since it's a Dreadnought, its strums will fill the room with sound. Get yours in Sunburst or Amertone finish, with or without electronics. The HD-28E includes Fishman Aura VT Enhanced electronics. LR Baggs Anthem Electronics are also available upon request.
HD12-28
The Martin HD12-28, with its use of rosewood and 12 strings, produces undeniably incredible sustain and sound. Many great folk and rock artists throughout history have chosen the HD12-28 for their music, and now you can, too. The pairs of drone notes and octave strings are comfortably positioned for easy playability and a focused, well-rounded tone that has all the sustain and depth you could want from a 12-string Dreadnought.


35 Style Standards
D-35
The Martin D-35 takes the classic Dreadnought shape and gives it unmistakable, defining beauty. It's unique among other models with its antique white binding and a distinctive three-piece back. It achieves powerful volume and balanced tone with the help of quarter-inch straight bracing. The soundboard is crafted with spruce, and its back and sides are premium East Indian rosewood. Express yourself by choosing either the Ambertone or Sunburst finish.
HD-35
Martin based the HD-35 on the legendary D-35 to create a Dreadnought that looks and sounds incredible. It has a three-piece back and a bound fingerboard. For an added dose of "classic," we've added herringbone trim on the perimeter of the top. Recent updates to this model include a modified low oval neck with a narrow taper and scalloped top braces for impeccable tone and easy playability.
The HD-35 features East Indian rosewood back and sides and a spruce top. These woods combine for a tone with enhanced clarity and powerful bass.


41, 42, and 45 Style Standards
D-41
The Martin D-41 is more than your average Dreadnought. Its stunning features bring this model guitar into family heirloom territory. The D-41 features gold tuners and beautiful abalone pearl inlays. It has a spruce top, premium East Indian rosewood back and sides and hand-carved scalloped bracing for a tone that's equally powerful and rich as it is complex. You can buy the D-41 in either Ambertone or Sunburst finish.
D-42
When you want the loud volume and articulated sound offered by Dreadnought guitars, consider the beautiful Martin D-42. It consists of excellent tonewoods with its spruce top and premium East Indian rosewood back and sides. It catches the eye with its pearl inlay and vintage characteristics, which include open gear tuners and antique white binding.
The D-42 has an exquisite tone with a huge bass response and crisp, clear highs. You'll love how it sounds so much that playing it for hours on end will seem like only a few moments have passed.
D-45
The Martin D-45 is the flagship model of Martin's Standard Series. Guitar legends like Neil Young and Gene Autry choose the D-45, and it would appeal to any discerning musician or collector around the world. This ornate Dreadnought is decked out with pearl inlay on the neck, sides, back, and top. It uses only premium tonewoods in its construction, along with all the advancements present in the reimagined Standard Series. These include a high-performance neck, antique white binding, and forward-shifted scalloped bracing.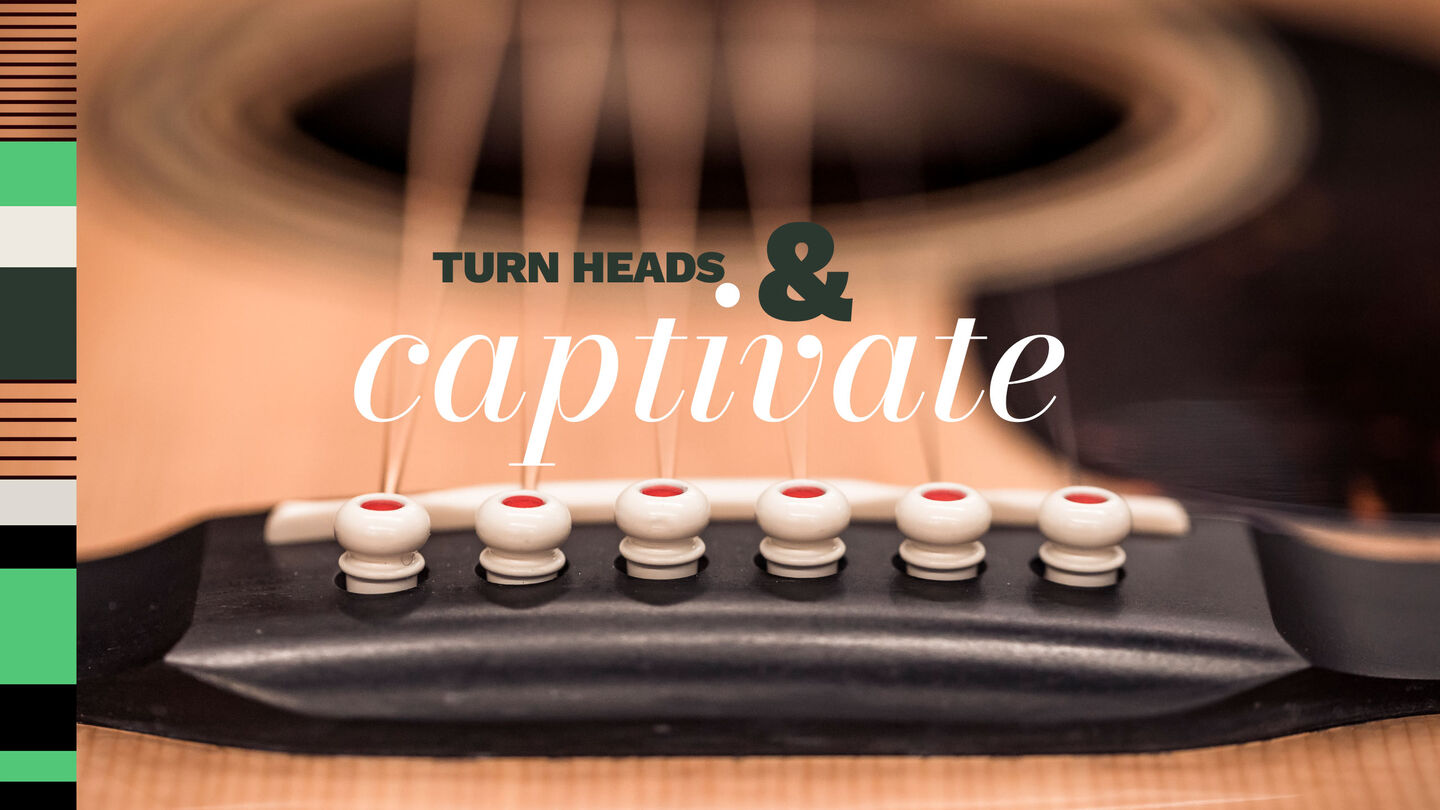 Modern Deluxe Series Dreadnoughts
With Martin's Modern Deluxe Series, you'll love the traditional appointments like complementary wood binding, a dovetail neck joint, gold open-gear tuners, and elegant pearl inlay. The top is made using our Vintage Tone System® (VTS) that ages the wood to reproduce the sound and beauty of a century-old Martin. Enjoy modern touches like a carbon fiber bridge plate for boosting volume and a Vintage Deluxe Neck for comfort. Whether you're playing on stage or in a studio, you'll sound amazing. Modern Deluxe guitars offer the best of the past with the best of today.
Models with and "E" at the end are available with the following electronic options:
Fishman Gold Plus Natural I
Fishman Infinity Matrix
Fishman Presys Plus
Fishman Ellipse Matrix Blend
LR Baggs Anthem
D-18 Modern Deluxe | D-18E Modern Deluxe
Martin Vintage gets a new take in the D-18 Modern Deluxe. We packed this guitar full of modern technology and custom features you have to hear, feel and see for yourself. Its construction includes a spruce VTS top, natural protein glue and a dovetail neck joint for a generationally inspiring tone that is purely Martin.
Its look is unique and striking, with gold frets, East Indian rosewood binding, a 1930s pearl inlaid script logo on the headstock and gold open-gear tuners. Modern features include a composite carbon fiber bridgeplate for a boost in volume and Liquidmetal® bridge pins with red dots. The slightly asymmetrical neck shape is also new, providing total comfort for your hand as you play up and down the fretboard.
D-28 Modern Deluxe | D-28E Modern Deluxe
The D-28 Modern Deluxe takes the classic formula from the D-28 and enhances it by combining modern technology with vintage appeal. Vintage elements include a spruce top aged with the VTS, natural protein glue construction and a dovetail neck joint. These elements come together to produce a rich, aged Martin tone that has inspired musicians for generations.
Martin's D-28 Modern Deluxe features European flamed maple binding, gold open-gear tuners, gold frets, and a headstock inlaid with a 1930s-style script logo. For a more modern touch, we've included a composite carbon fiber bridge plate, Liquidmetal® bridge pins with red dots, and a modern neck to provide maximum comfort when playing.
D-42 Modern Deluxe
The Martin D-42 Modern Deluxe blends modern technology with custom features for an experience unlike any other. It offers vintage construction with a dovetail neck joint, spruce VTS top and natural protein glue. These items combine to offer a fully aged, rich Martin tone.
The D-42 Modern Deluxe is unique to behold with its gold open-gear tuners, gold frets and a pearl inlaid torch logo on the headstock. It also features European flamed maple binding on the headplate, fingerboard and body. This Dreadnought is also full of modern features like an asymmetrical neck for enhanced playability and a composite carbon fiber bridgeplate for an extra volume boost. It also includes Liquidmetal® bridge pins with abalone dots.
D-45 Modern Deluxe $10,499
The D-45 Modern Deluxe takes the D-45 and packs it with even more modern technology and custom features that put it in a league of its own. Vintage characteristics include the spruce VTS top and dovetail neck joint. It also features construction with natural protein glue.
This stunning Dreadnought features gold frets, an ornate pearl-inlaid torch logo on the headstock, gold frets and European flamed maple binding on the fingerboard, body and headplate. With a highly playable, asymmetrical neck and gorgeous tone, you'll want to keep playing the D-45 Modern Deluxe for hours on end.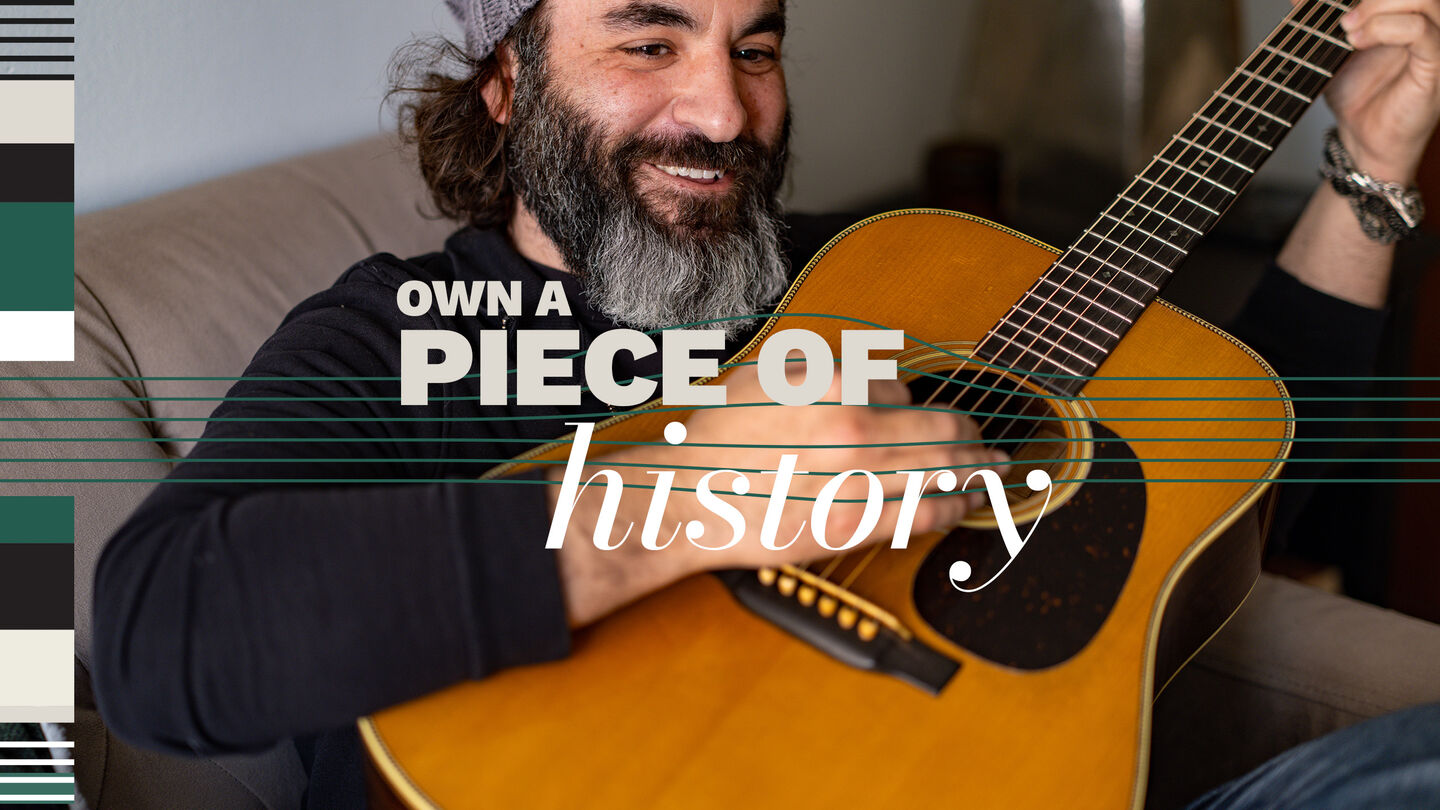 1937 Authentic Series Dreadnoughts
If you're looking for a new guitar that looks and sounds like you've been playing it for 80 years, you have just found your holy grail of guitars with Martin's Authentic Series.
1937 was an excellent year for guitars when a perfect storm of innovation, materials, and craftsmanship at Martin produced some of the world's finest, most sought-after guitars that sound better as they age. The Authentic Series are new instruments constructed to be faithful looking and sounding reproductions of history-making, pre-war models.
They're built using traditional hide glue, pocketed hand-shaped bracing, and other timeless techniques in the Martin Custom Shop.
Our VINTAGE TONE SYSTEM® (VTS) ages the wood to accurately replicate the tone and look of Martin's coveted pre-war guitars. Martin's craftspeople can recreate the pleasing visual aesthetics of a vintage guitar and reproduce the particular tones previously reserved for vintage instruments.
New for 2023, Martin has designed a more accurate body profile based on dreadnought shapes from the early Golden Era of Martin's history.
D-18 Authentic 1937 | D-18 Authentic 1937 Aged
This Authentic Series replication of a 1937 D-18 stays true to the original with hide glue construction and historically accurate detailing. This guitar features genuine mahogany back and sides and an Adirondack spruce top, and it includes an Authentic circa 1937 bracing pattern. It includes period-correct "18" Authentic-style appointments and an Authentic neck barrel and heel.
D-28 Authentic 1937 | D-28 Authentic 1937 Aged
Perhaps the most revered vintage D-28s are the ones created in 1937 with forward-shifted hand-scalloped X-bracing, an Adirondack spruce top, and a 1 3/4" neck width. This model is an updated version made with Guatemalan rosewood back and sides, and it includes some subtle spec refinements to make it even more faithful to the original.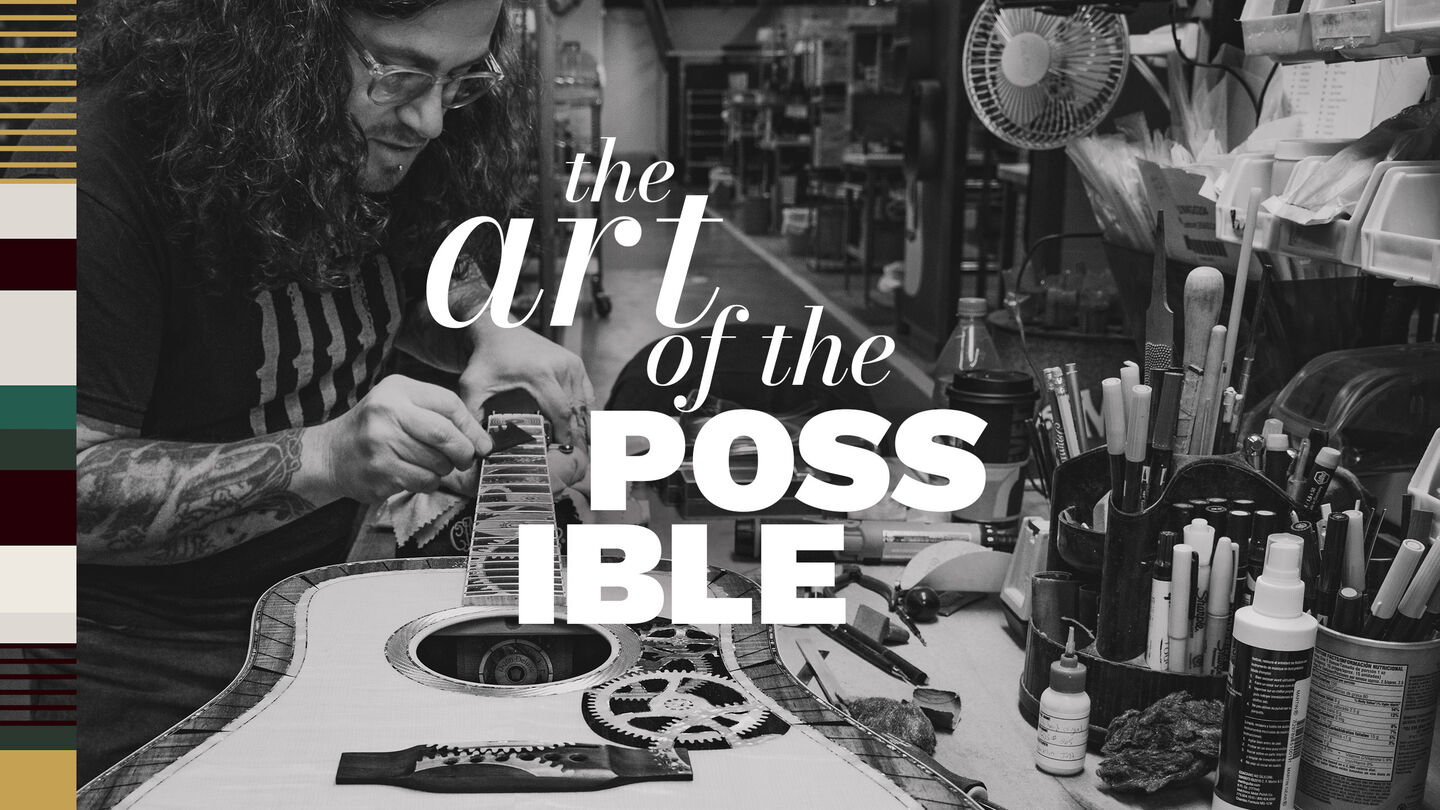 Custom & Special Edition Dreadnoughts


D-28 Rich Robinson
Any fan of Rich Robinson of Black Crowes will love the Rich Robinson Custom Signature Edition D-28. Its inspiration was a D-28 from 1954 that Robinson received from his father and used throughout his career, namely in the recording of Black Crowes' studio albums.
The D-28 Rich Robinson is a representation of that same guitar, constructed with an Aged Sitka spruce top with a thin vintage gloss. The back and sides are East Indian rosewood with our Aged satin finish. It achieves a balanced tone and a boost in volume from the non-scalloped, rearward-shifted bracing. Vintage characteristics include the 1950s-style dovetail neck joint, ebony bridge and fingerboard, Aged nickel tuners and hide glue construction throughout. Robinson has also requested that the bridge's wings be slightly softened for added comfort.
D-35 Johnny Cash
Johnny Cash played many Martin guitars, but his favorite may have been a specially made D-35 that featured a polished black finish, which was a first for Martin Guitar. Cash played this signature guitar on stage for nearly two decades. Today, Martin is paying tribute to the "Man in Black" with a close reproduction of that signature polished black D-35 with this D-35 Johnny Cash commemorative instrument.
D-42 Special
Martin collaborated with former Martin employee Dick Boak to create the high-end Dreadnought, the Martin D-42 Special. The guitar features pearl-inlaid floral designs created by Boak on the pickguard, headstock, and fingerboard for an intricate aesthetic that is a sight to behold.
For its construction, the D-42 uses the highest-grade spruce for the soundboard and premium East Indian rosewood for the back and sides. It has scalloped forward-shifted X-bracing for open projection. For an antique aesthetic, the D-42 special has nickel open-gear tuning machines with butterbean knobs, a full gloss finish with top aging toner, antique white bindings and abalone inlay along the perimeter of the rosette, fingerboard extension and the top.
DSS Hops and Barley
The limited edition DSS Hops and Barley harkens to the special grains known worldwide for their use in the beer manufacturing process. This Dreadnought is constructed with highly flamed walnut for the sides and back for a balanced tone that mellows into a warmer tone over time. The soundboard consists of sinker redwood and European flamed maple and pearl inlay binding, plus a Guatemalan rosewood headplate.
The pickguard, fingerboard and headstock feature beautiful grain designs made with a combination of wood, mother-of-pearl and abalone inlay. This guitar uses a dovetail neck joint and hide glue construction like Martin's Authentic Series. Only 100 DSS Hops and Barley guitars have been produced.
D-200 Deluxe
Martin Guitar collaborated with famous watchmaker Roland G. Murphy (RGM) to create a guitar that is as much a work of art as each of RGM's watches. The Martin D-200 Deluxe features unique watch-themed displays, patterns and inlays throughout its design, making it a wonder to behold. It includes rare and luxurious woods and materials, including the following:
Highly figured Engelmann spruce top showcasing an aluminum rosette
Rare Brazilian rosewood back with inlaid watch gears cut from mother-of-pearl, reconstituted stone, Hawaiian koa, ebony and bloodwood
Soundboard inlays that use birdseye maple, ebony, flamed Hawaiian koa and mother-of-pearl
Pickguard with inlaid watch gears made from pearl
Pearl striping bisecting each side
Maple-bound ebony fingerboard with watch gear inlays
Only 50 D-200 Deluxe models are in existence. Each purchase comes with a new watch from RGM that includes nods to the D-200 Deluxe and a matching serial number with the guitar, along with an aluminum Zero Manufacturing case equipped with a built-in hydrometer.
If you're still here, we hope you are ready to take the next step and find a Martin Dealer near you to try out some of these amazing guitars. If the Dreadnought doesn't sound like a good fit for you, stay tuned for a Martin Auditorium Buying Guide in May 2023.
Find a Martin Dealer Near You
C. F. Martin & Co.® has been making the finest handcrafted acoustic guitars for nearly two hundred years. For some of the biggest names and the most revered musical legends across every genre and every decade. And we've been doing it with pure artistic passion, a deep love for all things music, and an unwavering commitment to our community and the environment.
But most importantly, we're still doing it… for you. For current and future generations of pioneers, rebels, and dreamers. For the beginners, the pros, and everyone in between. We believe music is an unstoppable force. It raises us up. Tells our truths. Gets us on our feet. Expresses our deepest heartaches. And our greatest joys.
So, we'll continue to make the very best acoustic instruments and strings for as long as there are people like you who love music and love making it. We want to be there to help you tell your story. To help you share your music with the world. To help unleash the artist within.
We're ready for the next two hundred years. Want to come with us?
Visit martinguitar.com and find a dealer near you to get started.