From The Factory | March 30, 2022
Martin's Authentic Series
Everything Old is New Again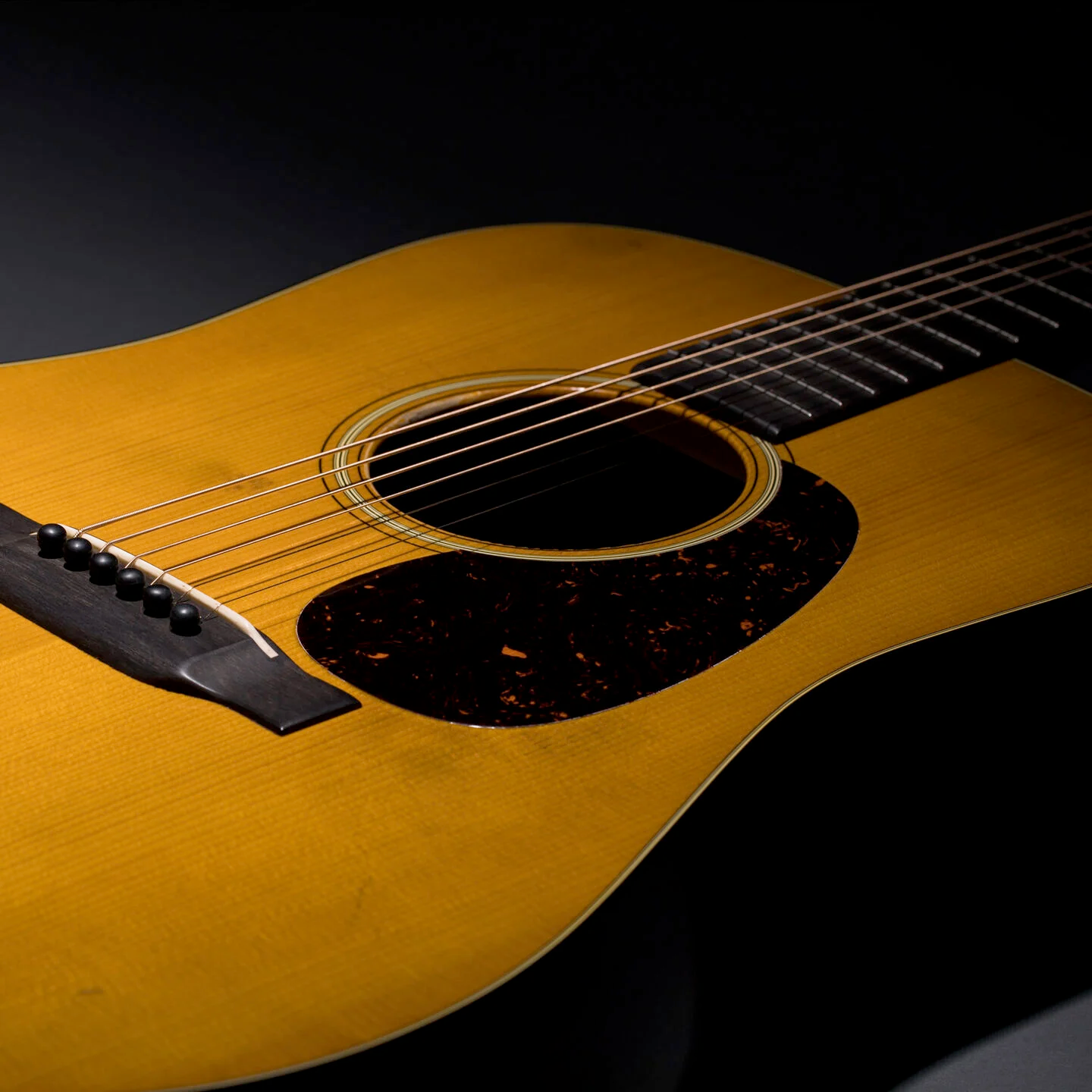 If you are a fan of vintage instruments, you may know that some of the most highly regarded pieces are Martin guitars that preceded World War II. Martins that were built between the 1930s and 1940s benefited from a perfect storm of innovation, materials, and craftsmanship and today they are among the world's most sought-after vintage guitars. The reason? They simply sound amazing and they continue to sound better over time.
From this knowledge, Martin's Authentic Series was born. The Authentic Series is made up of new instruments that are constructed to be faithful-looking and faithful-sounding reproductions of history-making, pre-war models like the D-45, D-28, and D-18.
With Martin's Authentic Series, the Martin customer who wants the sound that only a pre-war vintage Martin provides, without having to wait many years to get it, has an option.
Martin accomplishes this amazing feat using their proprietary VINTAGE TONE SYSTEM® (VTS). This system allows Martin to target certain time periods and age the top and the top braces to that specific era. It's like magic! This focused method allows Martin's craftspeople to reproduce the special tones previously found only in true vintage instruments.
And if you choose the aged version of an instrument in this series, you will get a guitar that has also been methodically and painstakingly hand-distressed, inside and out, in all the right places. Only a few luthiers at Martin are trained to do this. It's that meticulous. The result is a tactile, visual, and auditory experience that will transport you back to the 1930s. And we know you're going to like it there!
The Authentic series was first introduced in 2005, and they have been widely praised. Over the last 17 years, Martin has made many Authentic models from specific time periods, and they've focused on the most iconic models from highly collectible vintage years, each one representing a high point in acoustic guitar design.
Let's take a look at the models that are currently available in the Authentic Series.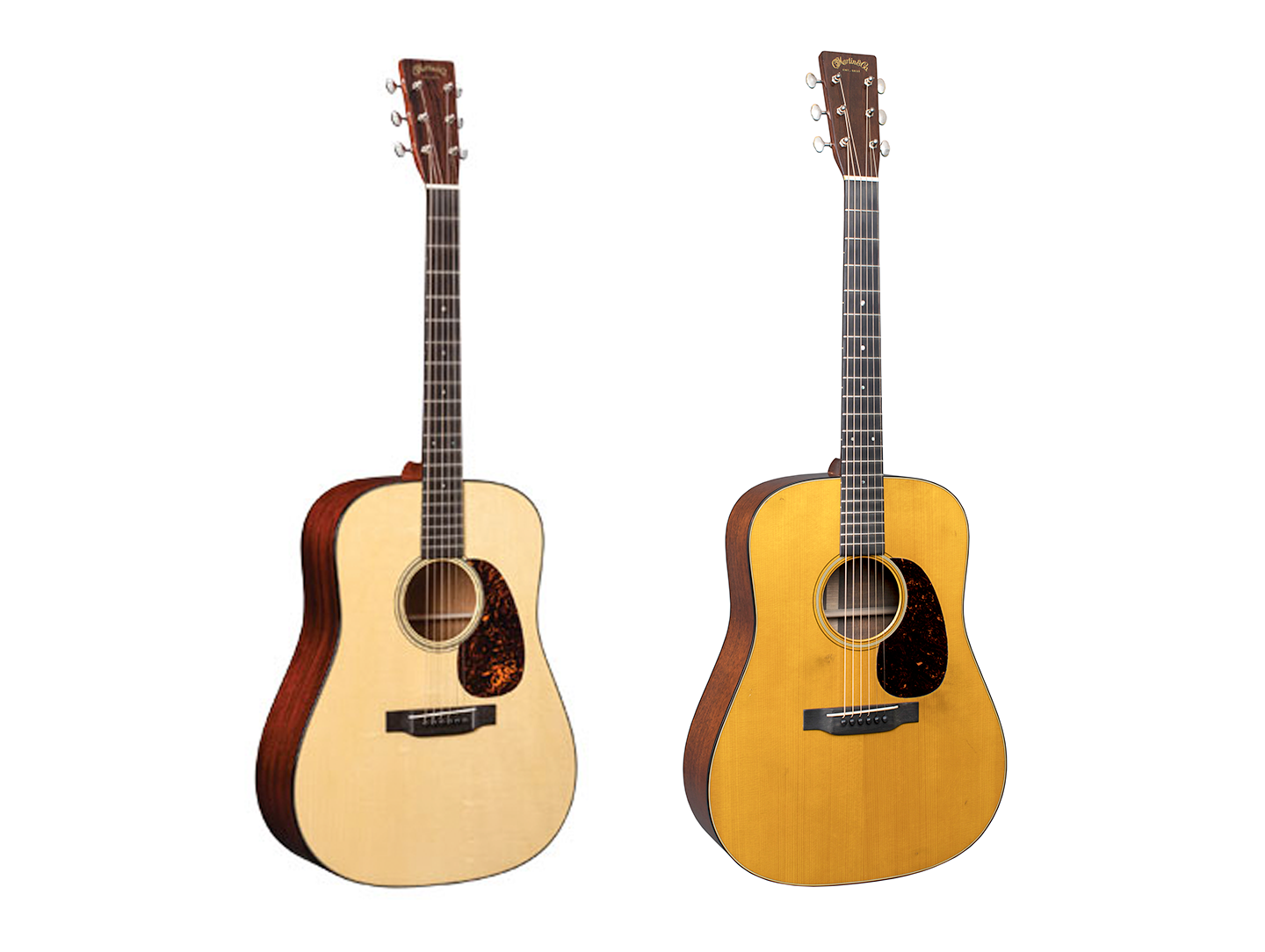 D-18 AUTHENTIC 1939 AND D-18 AUTHENTIC 1939 AGED
Based on a 1939 D-18 in our museum, this guitar features genuine mahogany back and sides, an Adirondack spruce top, using an authentic circa 1939 bracing pattern. Period-correct "18" Authentic-style appointments, with an Authentic neck barrel and heel, complete this piece.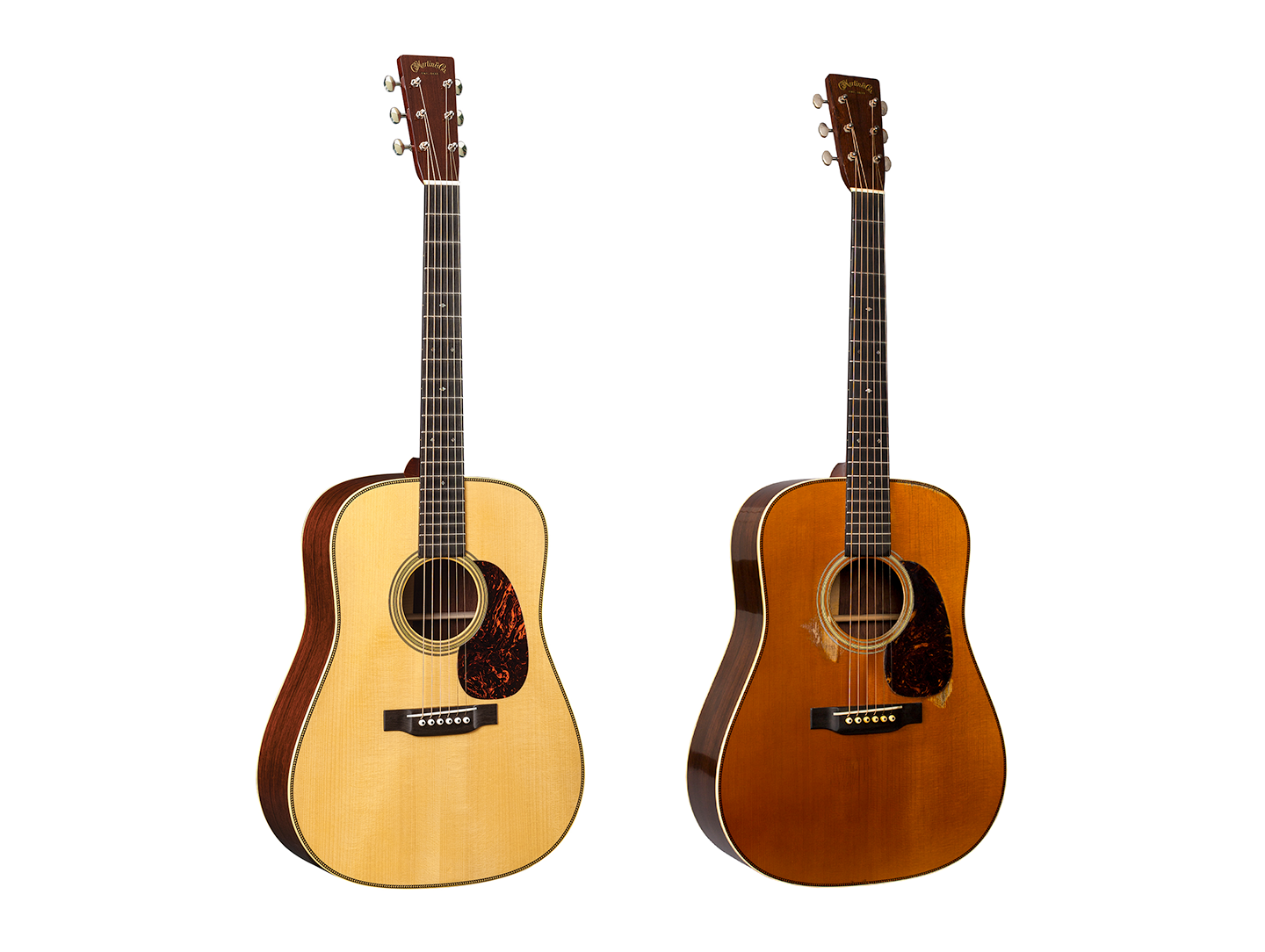 D-28 AUTHENTIC 1937 AND D-28 AUTHENTIC 1937 AGED
Perhaps the most revered vintage D-28s are the ones created in 1937 with forward-shifted hand-scalloped X-bracing, Adirondack red spruce soundboard, and a 1 3/4" neck width. This addition to the Authentic series is a recreation of the original 1937 model offered with Madagascar rosewood back and sides.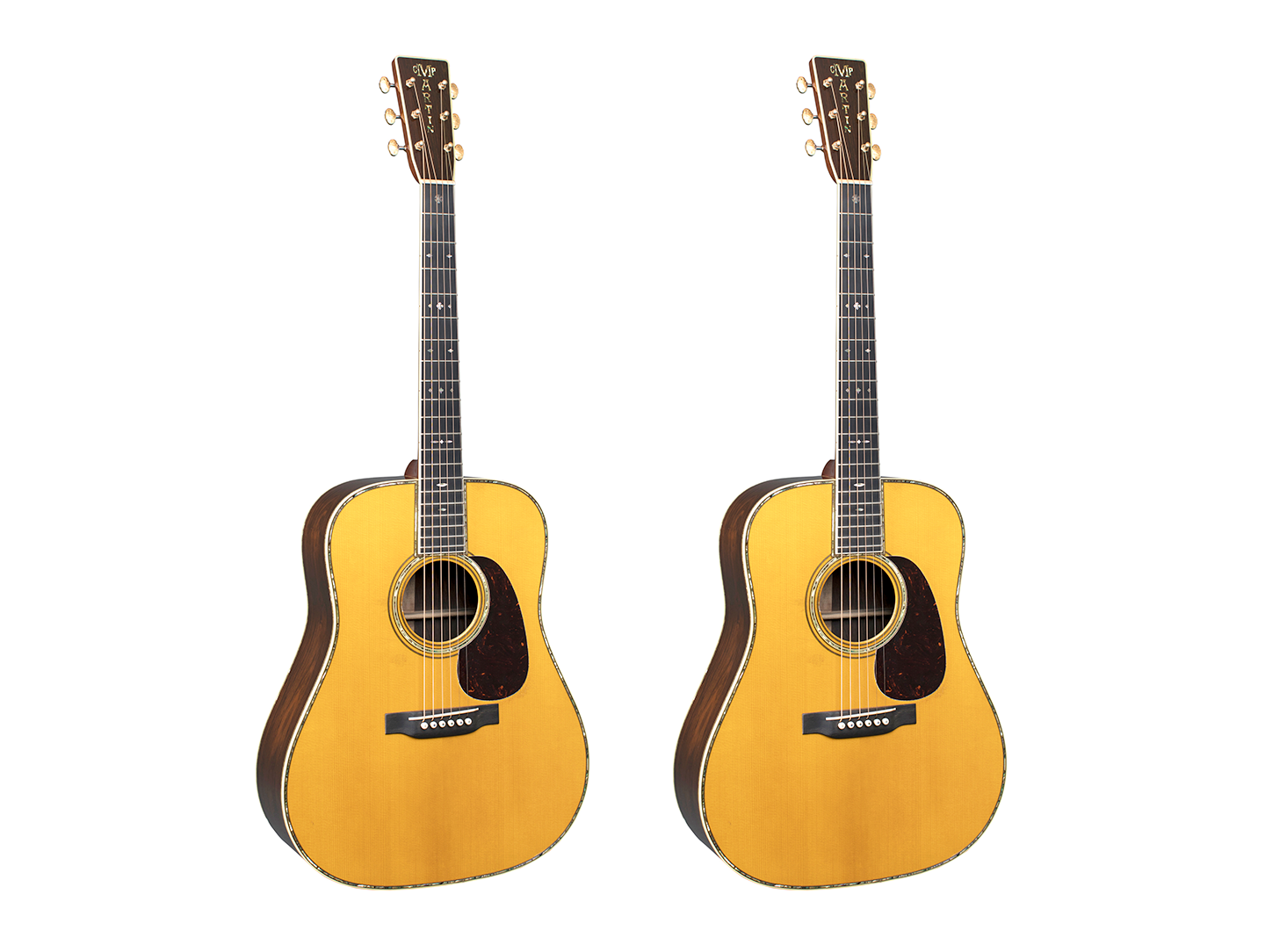 D-45S AUTHENTIC 1936 AND D-45S AUTHENTIC 1936 AGED
The D-45S Authentic 1936 is based on an extremely rare large body D-45 that was once displayed in the Martin museum. It features Brazilian rosewood back and sides, a pre-aged Adirondack spruce top, and period-correct Style 45 appointments, including gold tuners with hand-engraved butterbean knobs.
Find the perfect Authentic Series instrument for you here.
To learn more about the Authentic Series, read the article by Len Jaffe here.
Follow along for more tips and tales from the Martin Guitar blog.
Other Martin Guitar Resources: