Tips & Tutorials | August 6, 2021
Guitar Parts & Jargon: Part One
by Kristi Bronico
"The body is edged with tortoise binding and complemented with a polished finish. The 24.9" short scale model's neck features a modified low oval profile with Performing Artist taper, with a width of 1-3/4" at the nut and 2-5/32" string spacing for easy playability."
If you understood that guitar description, this post probably isn't for you. But, if it left you scratching your head and needing to google every other word, keep reading. Today I'm going to cover the basic parts of the outside of the guitar but keep an eye out for Part 2 where we'll peek inside the guitar and Part 3 where we'll cover some common terms/jargon. We'll have you sounding like a pro in no time, so you'll be armed and ready to shop for your first, or next, guitar.
Tap or click on the + signs below to explore the guitar.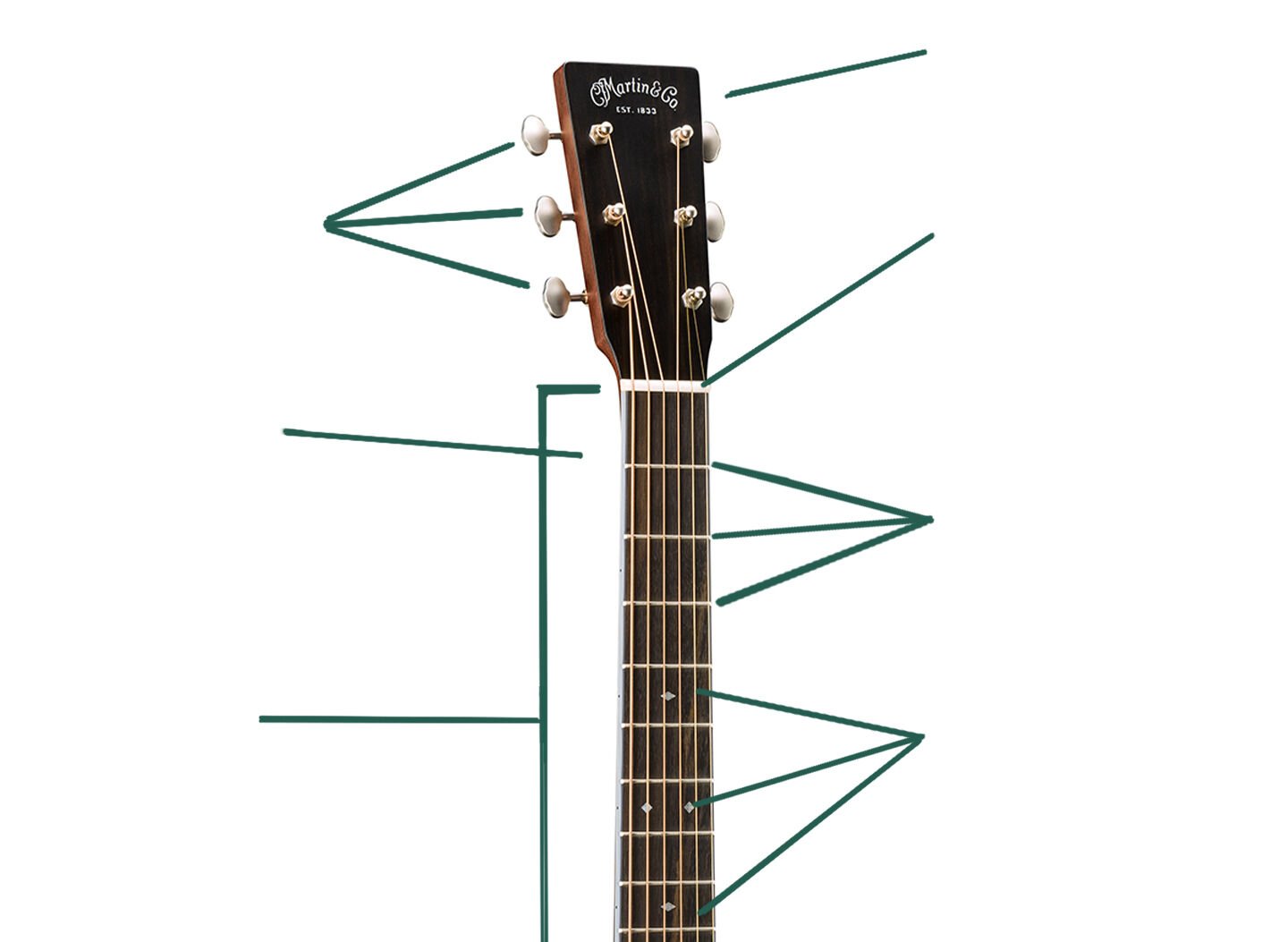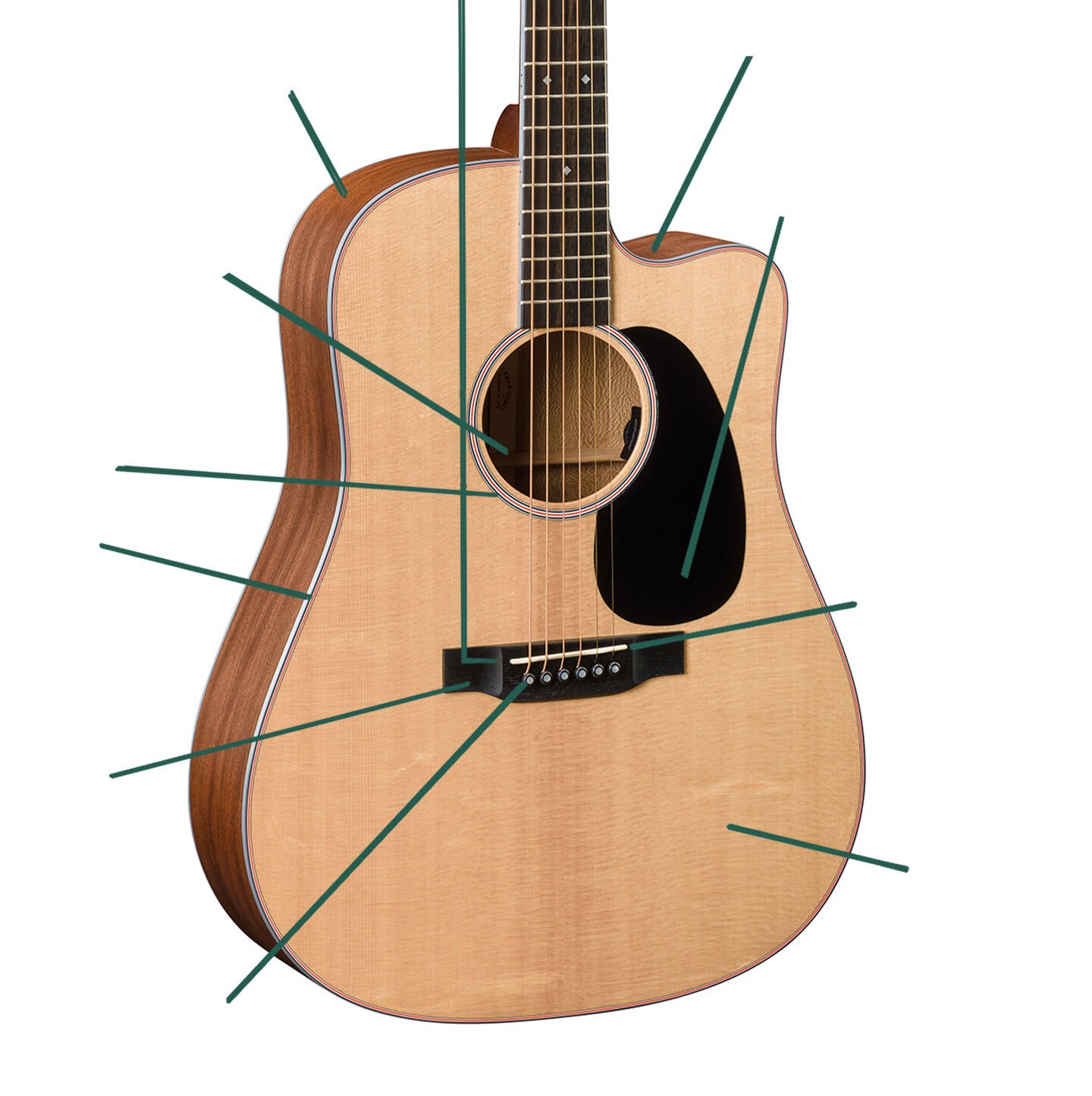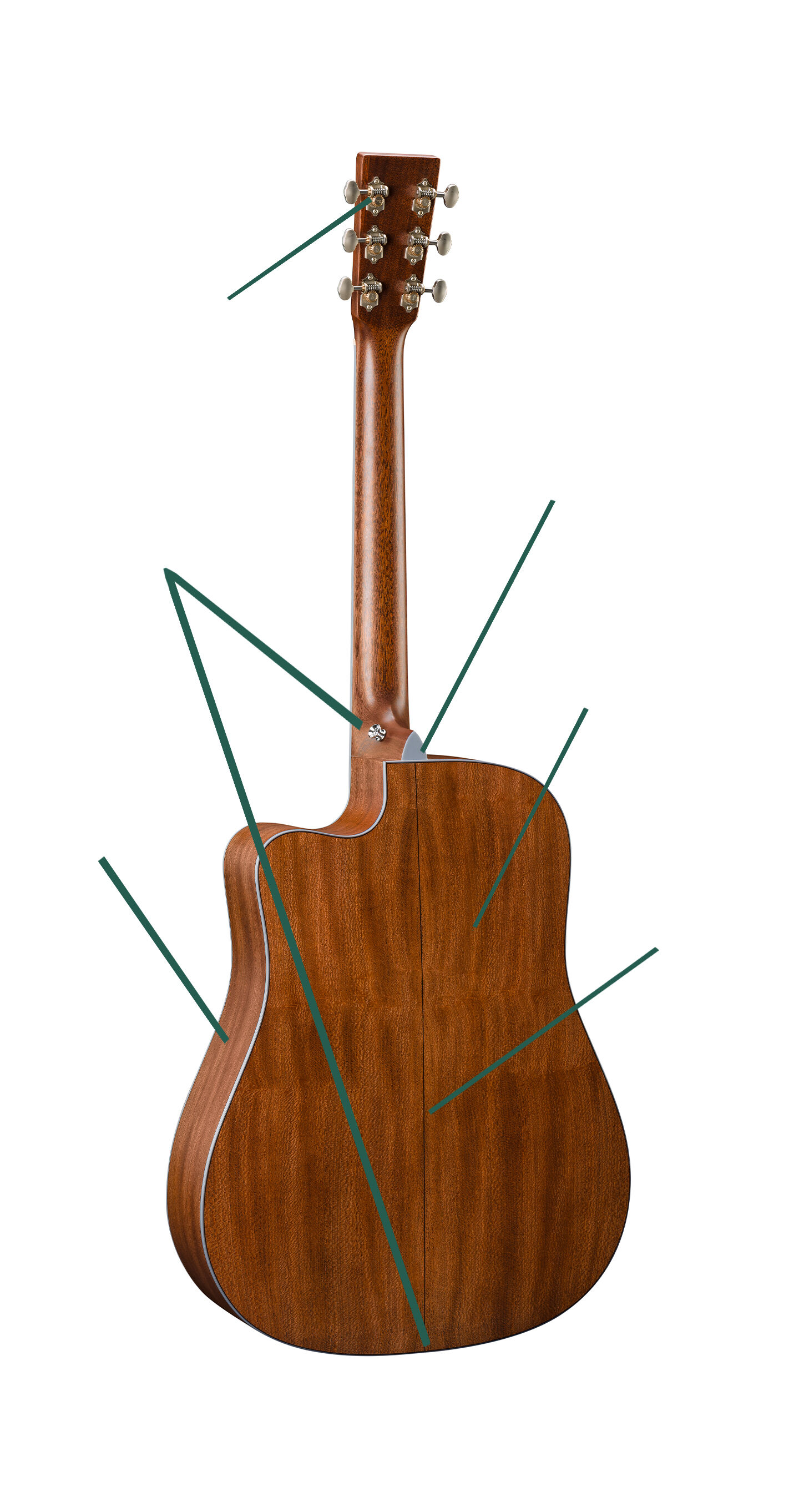 Now that you are an expert on the outside parts of the guitar, keep an eye out for part 2 where we'll show you the magic that happens inside!
Other Guitar Tips: